Photography:
Netherlands - Zaanse Schans and Volendam
---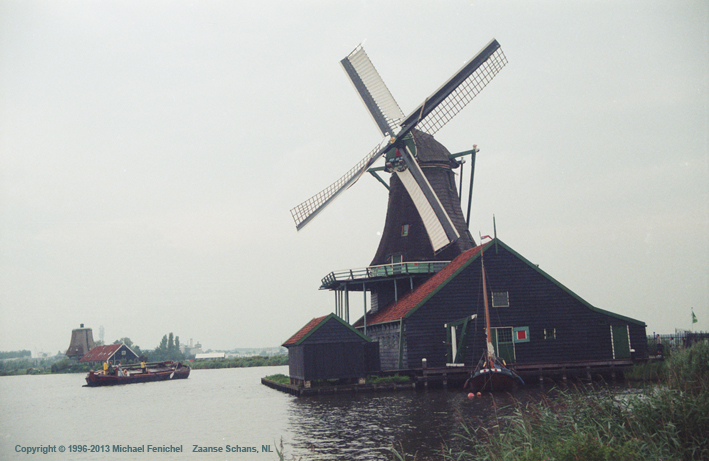 Photograph Copyright © 1997 Michael Fenichel
Windmill at Zaanse Schans



This windmill is situated among the famous windmill field of Zaanse Schans in Holland. As one walks around there is a constant aroma quite difficult to describe, a cross between gingery and the smell of Sate one gets accustomed to in Amsterdam. I am told: It is cocoa being processed "in town".

---
Return to Outsider's Guide to Amsterdam
Or....
See the Photography by Fenichel Index
---

Back to Dr. Mike's Homepage

Last Update: Friday, 25-Jan-2013 01:21:13 EST
Copyright © 1997-2000 Michael Fenichel