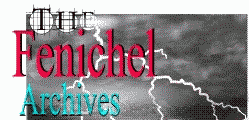 New York, New York





9/11 Memorial
"The Memorial Museum is committed to offering useful educational programs and materials about the events of September 11, 2001"
Aside from the educational, as of Sept 2011, the public can now view and reflect upon the pools and names (and wealth of history in the museum) - for some somber, perhaps spiritual, remembrances of that day which altered history. Tickets are required and may be reserved via this site. (Donations optional.)

Beginning June, 2015 the Freedom Tower Observation Deck is now open to the public, promising history lessons, panoramic views, and the world's fastest elevator - to the top of the tallest building in the hemisphere. (See site for ticket details)

American Museum of Natural History
View educational exhibitions from the comfort of your home or school. Archives of previous exhibits and special new features are offered along with planning tools and educators' guides.

Beacon Theater
This theater on the Upper West Side is an Art Deco Landmark, with great acoustics, and offers all sorts of interesting events, from Oldies festivals to Salsa, to rock legends, Doo-wop and body-building events, it's worth checking out what's happening here. [As of 2018, their tickets page is gone and become part of the larger page of event information for all of the Madison Square Garden group, of which this venerable theater has now become.]

Bronx Zoo
"The world's greatest zoo, in the world's greatest city."
A nice web page as well, with a photo collage of wild animals greeting the visitor.

Carnegie Hall
How do you get to Carnegie Hall? (A) Practice (B) Take the #1 train Or... (C) CLICK HERE.

CBS Local
This is the webage featuring the local CBS news and programming - in this case local is New York, the flagship station with some interesting news stories of its own, and as I discovered when I checked out this page (uri scrolling along the bottom of local news at 11) - there are some great 'what's happening now' pages for locals and also tourists. Best Healthy Wraps caught my attention. Location, location. This page offers a great window into daily life in New York. (1/13)

Central Park Tour - Welcome!
Netscape, Microsoft IE, & Visitor-Friendly Tour

Children's Museum of Manhattan
"Five floors bursting with unique exhibits & daily programs for family fun together." A museum teacher describes this as a very engaging, "hands-on" experience.

Chinatown
Here's a sampling of some of Chinatown's restaurants and attractions.

Coney Island
From the official homepage of Coney Island, here are links to all kinds of wonderful sites as well as listings of special events and a virtual tour of Coney Island side-shows (with freaks, magicians, etc). and historical overviews of politics, transportation, and more.

Freedom Tower - Observation Deck
Opened officially on 29 May 2015. Features a high-speed elevator-in-glass, and an observation panorama which has not been seen before except by helicopter. (On a clear day...) Plus there is a multi-media augmented trip through time, from old to new New York.

Greek Heritage and History - A Visitors' Guide
From Helen of Crete (thank you) some interesting aspects of New York which Greeks (and others) may find fascinating, such as the wonderful museum collections of Greek antiquity. Also here are some tourist tips on lodging, dining, and unique activities, along with some lovely photographs.

Guggenheim Museum
An architectural and aesthetic masterpiece itself, New York's Guggenheim houses one of the finest modern art collections. The website also highlights their affiliated museums in Venice, Italy, Bilbao,Spain, and Berlin. Multi-lingual pages.

Harlem!
Why not? It's Showtime at the Apollo!

Jazz at Lincoln Center
Highlights include summer concerts, schedules, and special features.

The Jewish Museum
Featuring, in its galleries and online, a wide variety of Special Exhibitions as well as its permanent collection.

Live From Lincoln Center!
Nicely designed page, complete with Fountain! Informative and current.

Manhattan Street Festivals
From Mort & Ray, who have been bringing New Yorkers street festivals since 1976. Food, entertainment, crafts, plants, and plenty of people, too. [Schedule]

Metropolitan Museum of Art
An impressive collection, both online and off. Their newly redesigned web page offers their magnificent Collections &, Special Exhibitions along with general information about the museum and upcoming events. The new web features include an interactive map and the ability to zoom in on art, full-screen.

Museum of Modern Art
MOMA has returned to Manhattan! Here online you can sample their collections of the world's finest painting, sculpture, photography, architectural design, & more.

The Museum of Television and Radio
Museum Tours & Exhibitions (NY & LA).
This museum is now renamed and reformulated - as the Paley Center for Media, "leading today's media conversation" (source).

Museums, Libraries, and Things To Do
New York City's official guide...

New Year's Eve in New York
You can spend the evening right in Times Square (if you are able to endure weather and time), or spring for a dinner celebration or party right on Times Square (with a hefty price tag), both memorable, even 'once in a lifetime'. Or... there are some other options. Here is a guide from home-town New York magazine, Time Out.

New York City: Photography by Fenichel


From Central Park's Strawberry Fields to Times Square & Coney Island. Also featuring a new collection of digital images and a new collection of images from Central Park in autumn and winter splendor.

Images of New York during the 2020 Pandemic

New York City: Official Tourism Site
Links to everything you might want to know about New York, and then some.

New York Citysearch
Sidewalk has merged with the locally published CitySearch "guide to the best contemporary art and culture in NYC", with this result. Features "cutting-edge projects from the disciplines of visual art, theater, dance, music, film & video, digital media, spoken word, and literature."

New York Film Festival
Live from Lincoln Center! Here are the picks and presentations of the Film Society of Lincoln Center. Look for special features here, including trailers from festival selections, info for the uber-wealthy, special events, and centerpieces.

New York Historical Society A museum and library, with a vast collection, its historical archives dedicated to the theme of 'making history matter'. It includes a massive collection of 500,000 photographs and 400,000 prints. A new fourth floor has opened (Summer 2017) celebrating the role of women in history. One example is a focus on the women who designed the iconic 'Tiffany lamps', a collection of which is on display. Note: museum is closed on Saturday thru Monday.

New York One - NY1
OnLine Version of New York City's Cable Television News Channel

NYC.gov -- Official New York City Web Page
City Life: Museums, Libraries, Galleries, & Organizations

NY.Com: The Paperless Guide to New York City
Award-winning Megasite. Features the "How", "Wow" and "Now" of New York

Office of Emergency Management
A guide to New York's emergency service organizations. Includes links to everything from the homepages of NYPD and FEMA, to weather-related links, and homepages of voluntary disaster service agencies such as the American Red Cross, and amateur radio's NYC ARECS.

One World Observatory
The tallest building in New York (and Western hemisphere), and a multi-media augmented reality experience highlighting the spirit of New York's history - with tribute and respect for the World Trade Center once here, and incomparable views of New York today. Now open, as of 31 May 2015. Check the site for ticket information.

Summer Stage
Here's the homepage for the organization which sponsors many concerts in Central Park during the summer months, featuring a wide range of International performers presenting a diversity of music from Latino to pop-rock-folk and alternative sounds, to favorite sounds from the 70's and 80's. Some are free, others not, but you'll always find huge comfortable rocks with a view, or you can put a blanket on the grass too, and join the crowd of people enjoying music in the park on a hot summer night.

VR World NYC


Here's something new - as of Summer 2017 - and different. Self-described as "THE LARGEST VIRTUAL REALITY EXPERIENCE CENTER ON THIS SIDE OF THE PLANET" this experiential mecca for VR play (as well as learning about VR) invites full-day immersion in all it has to offer. Near to the Empire State Building -for a different kind of overview and experience. Tickets online or onsite.

The Whitney Museum of American Art


Newly expanded (Spring 2015), the Whitney has moved into bright, airy quarters in Chelsea (West Side). A wonderful national treasure in itself, the new location is adjacent to New Yorkers' beloved Highline - an outdoor park built on old elevated train tracks with interesting views of the neighborhood - and nearby the Chelsea Market too.




Dr.Mike's Homepage
Humor
Travel
TOP

Comments? Suggestions?

Last Updated: Saturday, 19-Sep-2020 19:16:28 EDT

Copyright © 1996-2020 Michael Fenichel