Photography by Fenichel
Alice in Wonderland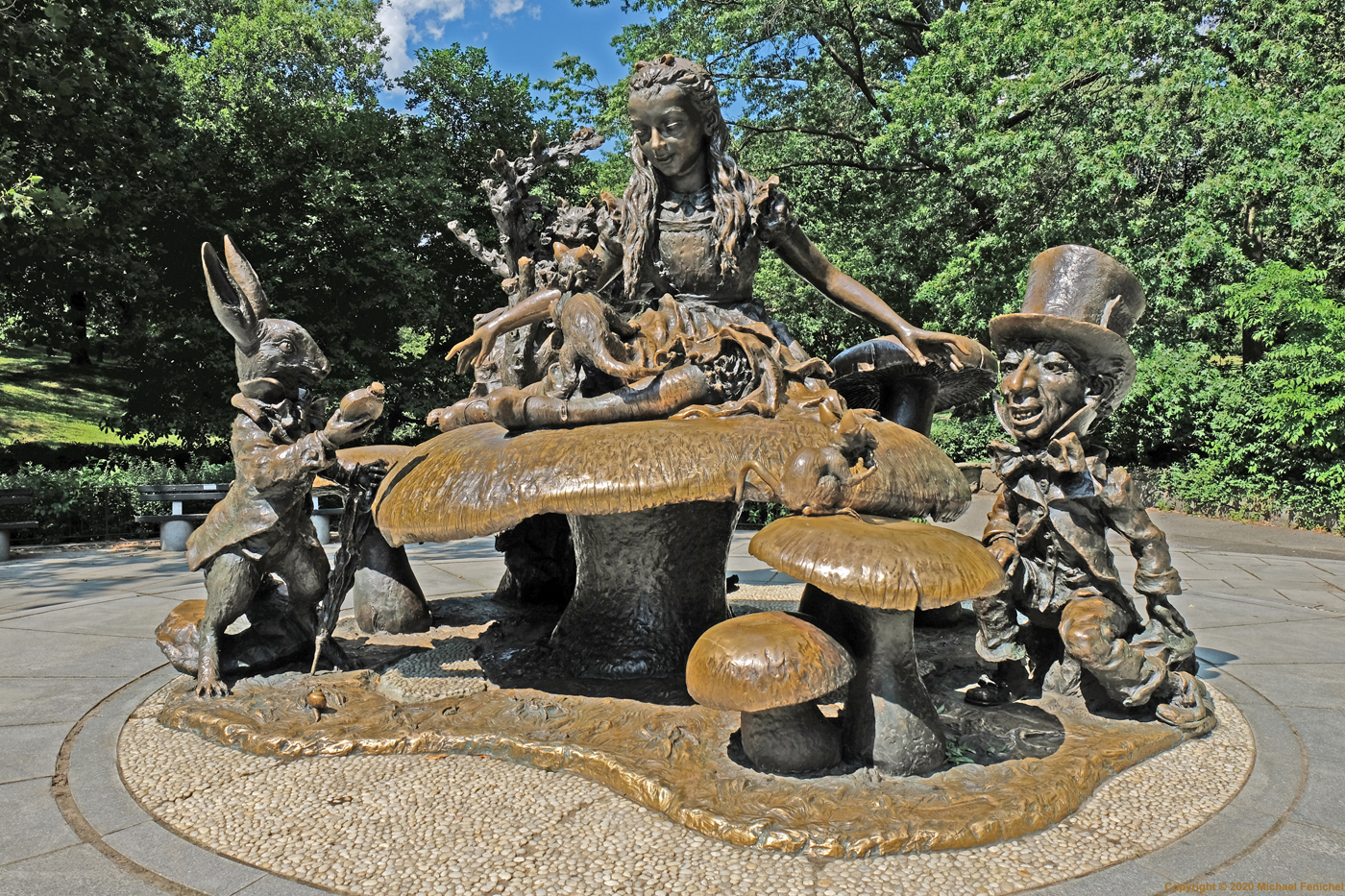 "Curiouser and curiouser!" cried Alice (she was so much surprised, that for the moment she quite forgot how to speak good English).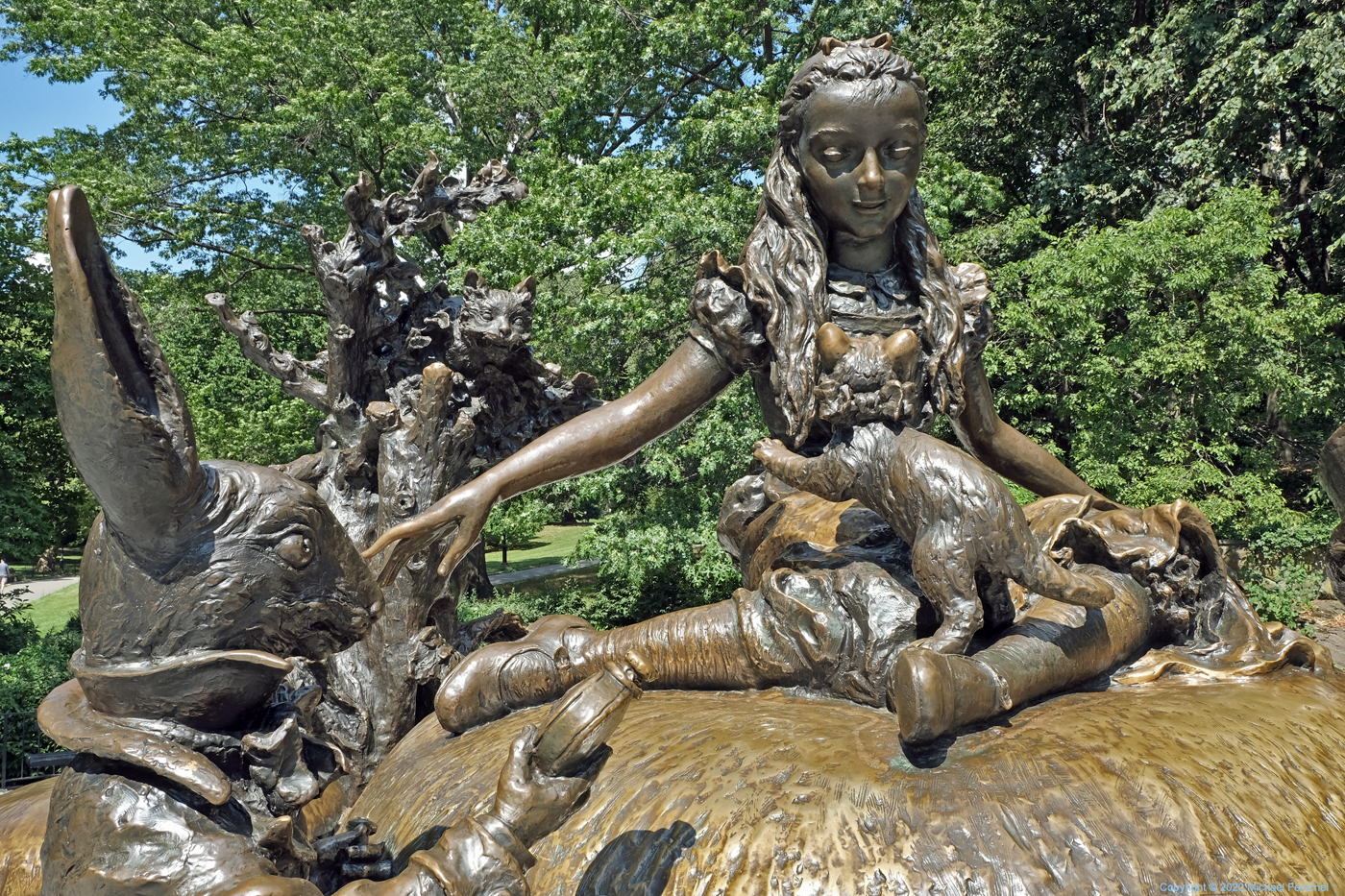 "I'm late, I'm late. For a very important date. No time to say hello. Goodbye. I'm late, I'm late, I'm late."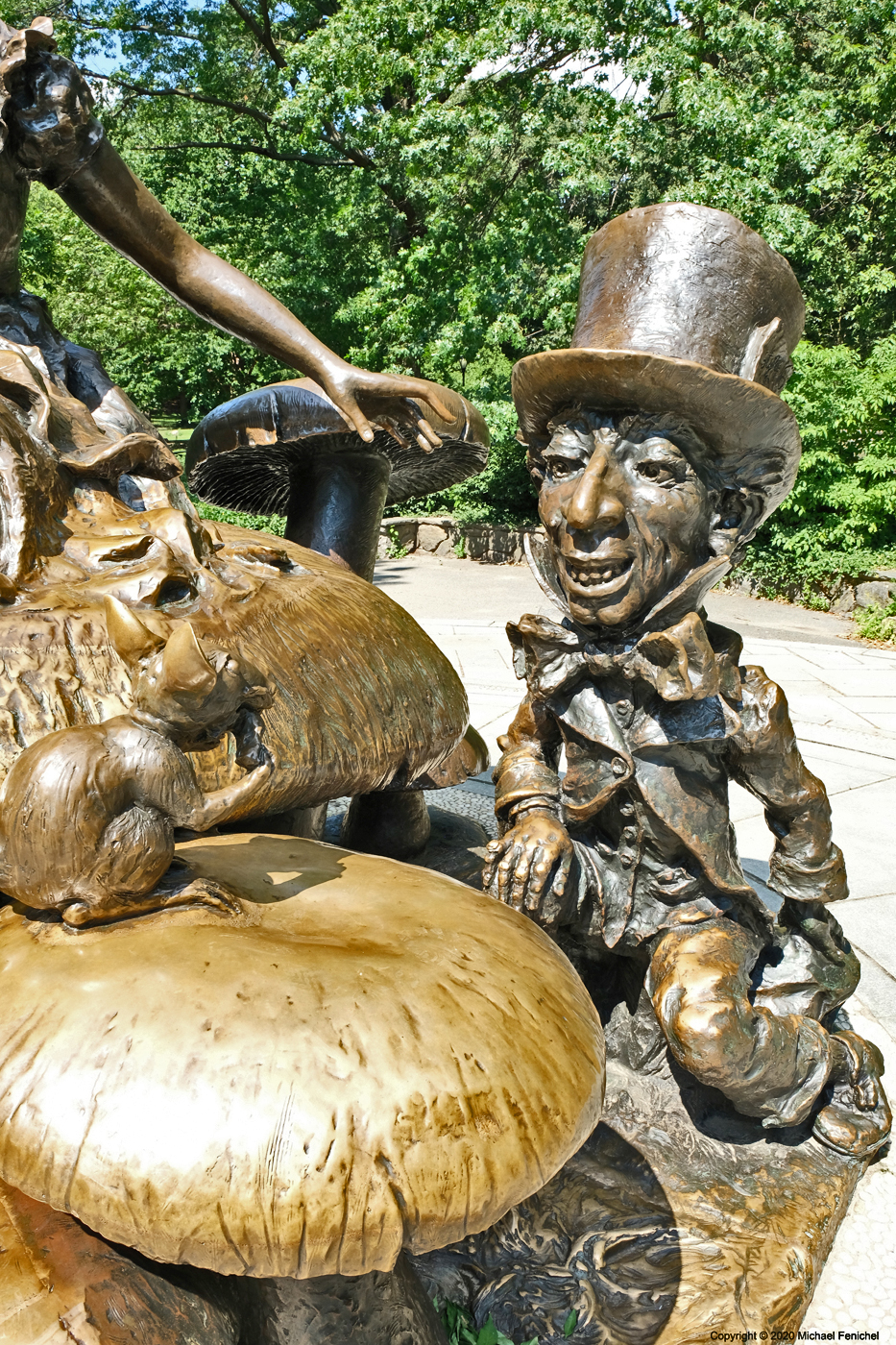 "'Have you guessed the riddle yet?' the Hatter said, turning to Alice again.
'No, I give it up,′ Alice replied: 'what's the answer?'
'I haven't the slightest idea,' said the Hatter."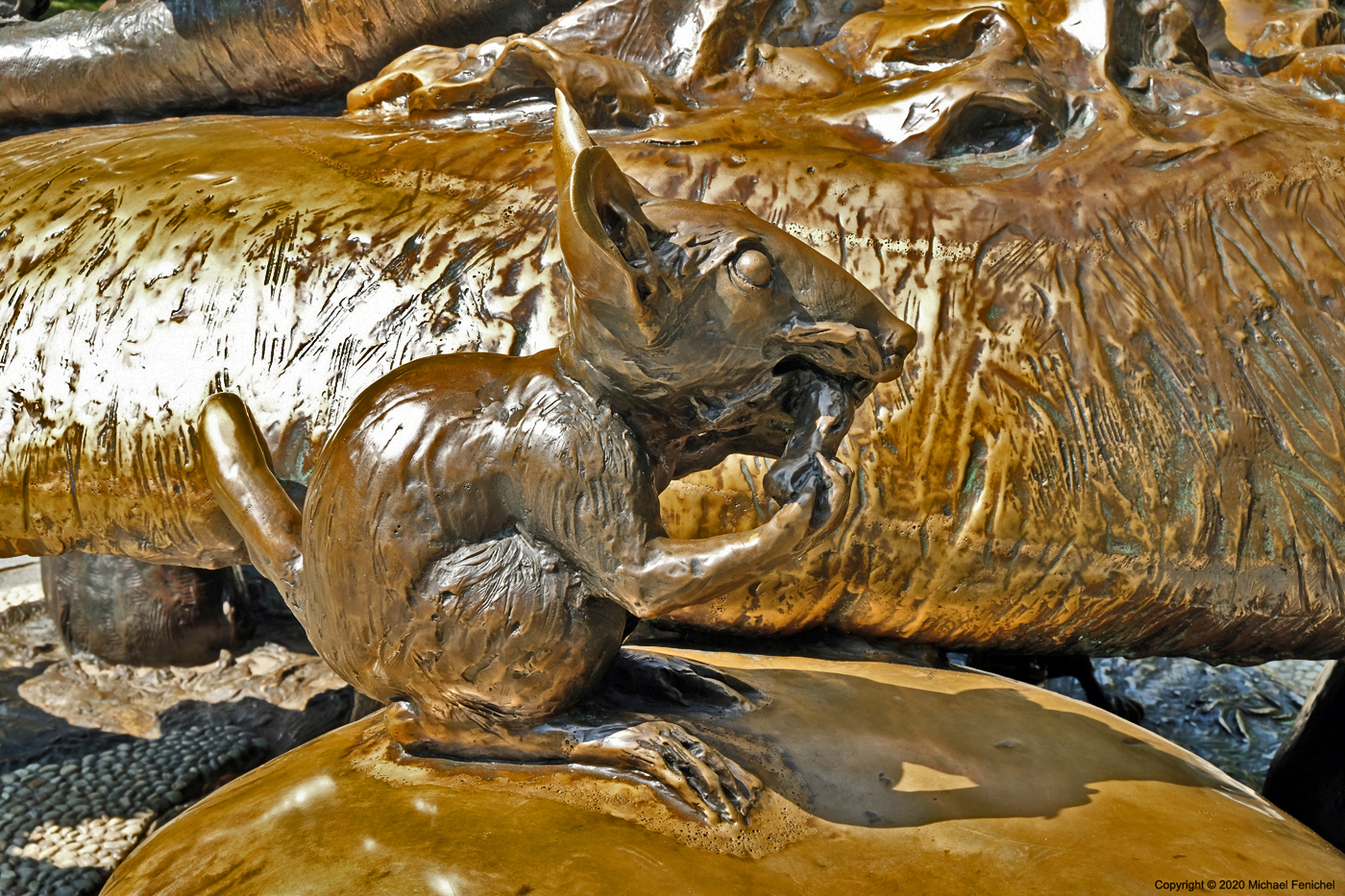 "Remember what the Dormouse said..."- Grace Slick, White Rabbit





ABOUT THE STATUES: These beloved literary characters have been in residence in New York's Central Park since 1959, a gift of philanthropist George Delacorte, for the children of New York.

Delacorte commissioned the work as a tribute to his late wife, who was an avid fan of Lewis Carroll who often read Adventures in Wonderland to their children. The piece was created by Spanish-born sculptor (and friend of Picasso), José de Creeft.

Quotes accompanying images are from Lewis Carroll's Alices Adventures in Wonderland (Alice in Wonderland)

Stay Safe! Be mindful.

"Be kind, for everyone you meet is fighting a hard battle." - Plato

"Above all... look out for each other." - Barack Obama

"You, yourself, as much as anybody in the entire universe, deserve your love and affection." - Buddha




Photography by Fenichel : Amsterdam | Boston | California | Cuba | D.C. | Florida | Hawai'i | Moscow | New York | Paris | Prague | Spain | Stockholm | Turkey


www.fenichel.com/alice.shtml

Photography by Fenichel © 1996-2021 Michael Fenichel

This page last updated: Monday, 27-Sep-2021 04:26:42 EDT