Bow Bridge: 'Pinhole Views'
Central Park, Solar Eclipse 2017
Here is a rare view from/through Central Park's famed Bow Bridge - at the peak of a solar eclipse (21 August 2017). It was easily observed, although at only 72 percent rather than the total(ity) eclipse seen further south.

All sorts of solar glasses, astral cameras, scopes and filters were set up by astronomers and photographers, with the crowds fortunately practicing safe viewing, via pinhole viewers or 'solar glasses'. This 'pinhole' view was a bit lower to the ground, offering a safe and interesting perspective on the boat pond and sky above. This image was taken one minute before the peak, when suddenly clouds appeared in front of the sun for the first time in hours.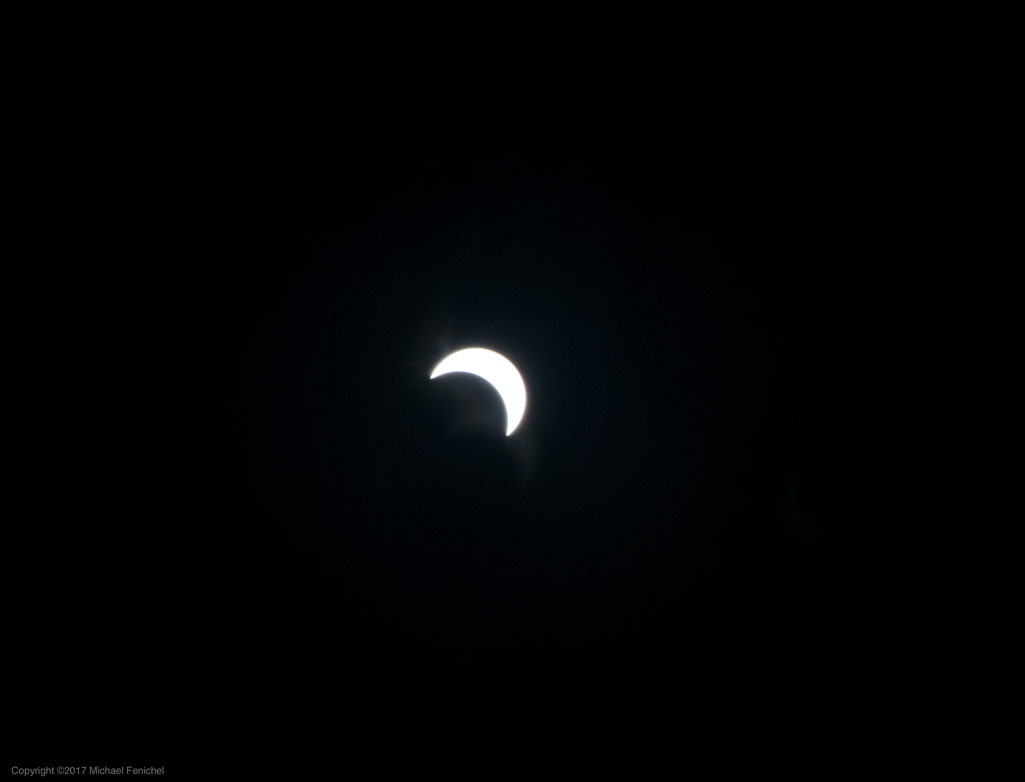 There were in fact some clear and dramatic views of the sun from all around Central Park, even during the 5 minutes of cloud cover. I came away with a few samples of eclipse taken with an improvised lens filter which allowed me to capture white eclipse against black sky. Also there were some nice natural sunlight views in the not-so-natural light of an afternoon solar eclipse.

Here's what it looked like unfiltered, using the natural light as the clouds covered the sun momentarily. This last image, before going back under the solar glasses as the sun returned, was captured 6 minutes after peak, 2:50 PM ET (14:50).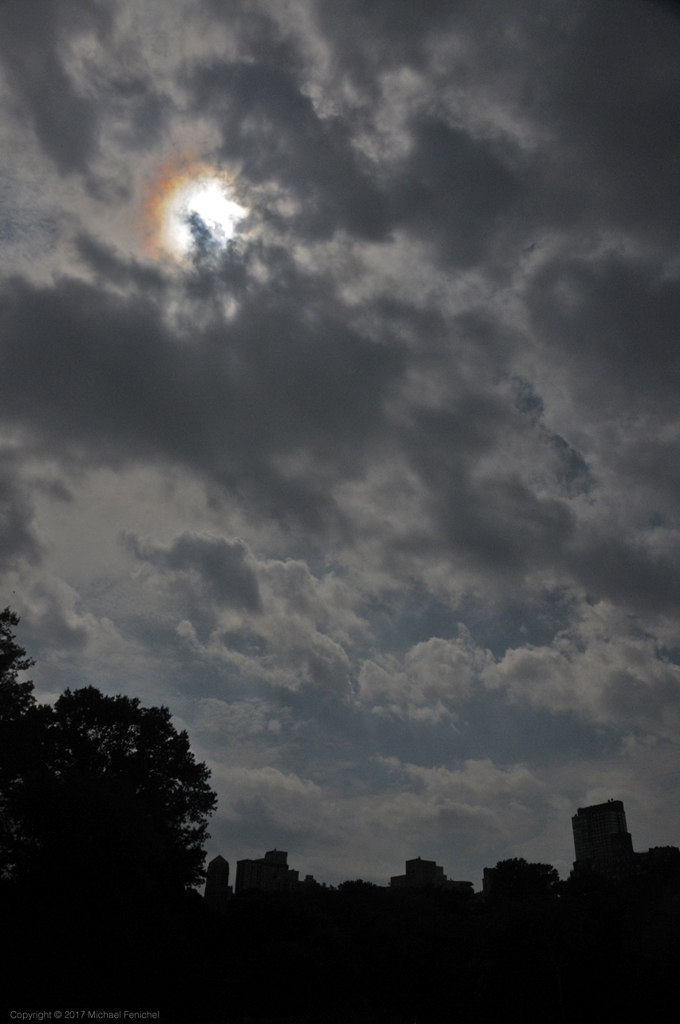 Fenfotos INDEX: Amsterdam | Boston | California | D.C. | Hawai'i | Moscow | NY | Paris | Prague | Spain | Toronto | Turkey
---
www.fenichel.com/centralpark/BowBridgePinhole.shtml



Photography by Fenichel © 1996-2017 Michael Fenichel
Last Updated:Saturday, 02-Sep-2017 03:34:33 EDT