Black-Crowned Night Heron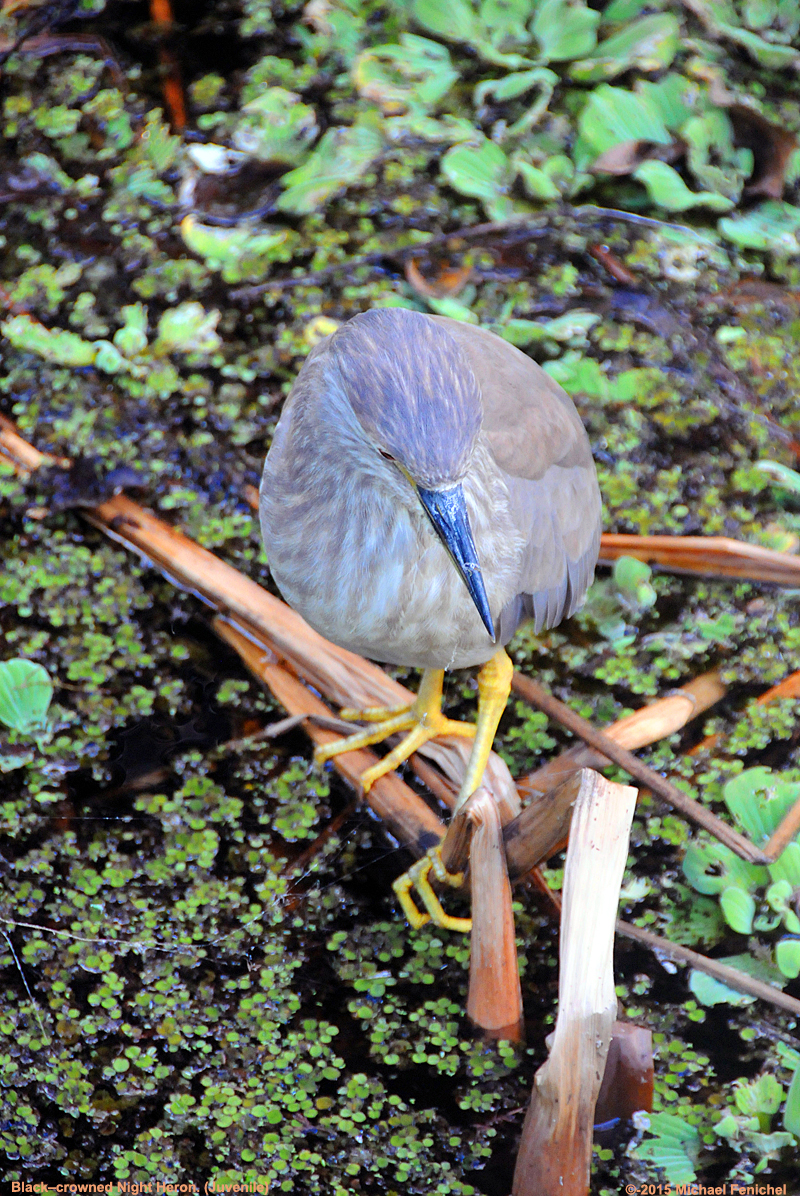 ---
This is a juvenile black–crowned night heron. It is similar in appearance to a few other birds at this young age, such as the yellow crowned night heron, but the latter has a shorter, blunter beak. (Thank you 'King of Bird Knowledge')

Below is an adult in full breeding colors during the mating and nesting season in South Florida.
A few levels above, in a place of honor atop the rookery, a roseate spoonbill and double-crested cormorant enjoy the sun, while snowy egrets show off and play.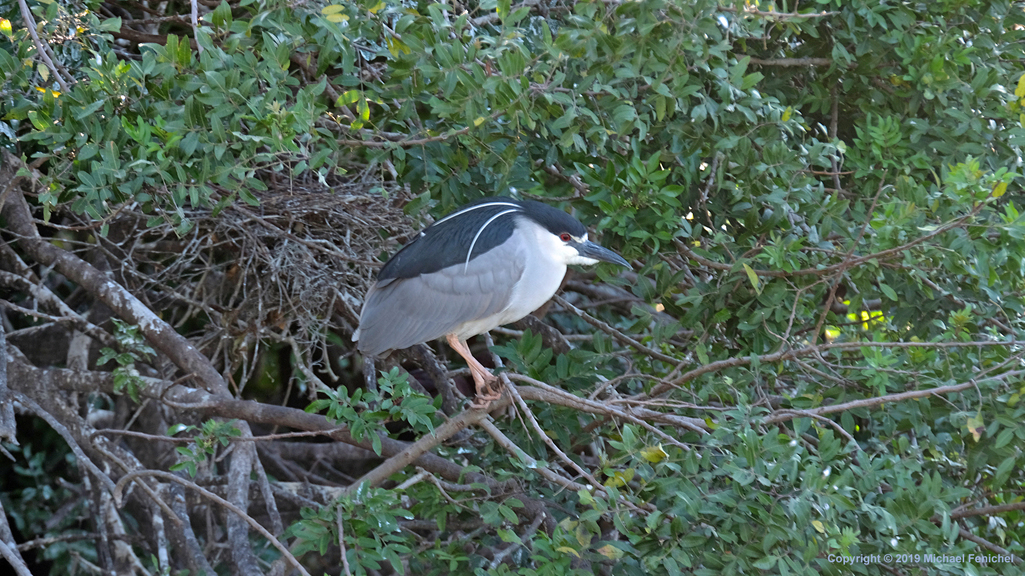 Florida INDEX: Amsterdam | Boston | California | Cuba | Hawai'i | Moscow | NY | Paris | Prague | Spain | Stockholm | Toronto | Turkey

---
www.fenichel.com/nightheron.shtml

Photography by Fenichel © 1996-2020 Michael Fenichel

This page last updated: Tuesday, 07-Jan-2020 18:12:35 EST