Photography by Fenichel:
Big Island (Hawaii) - Volcanic Peace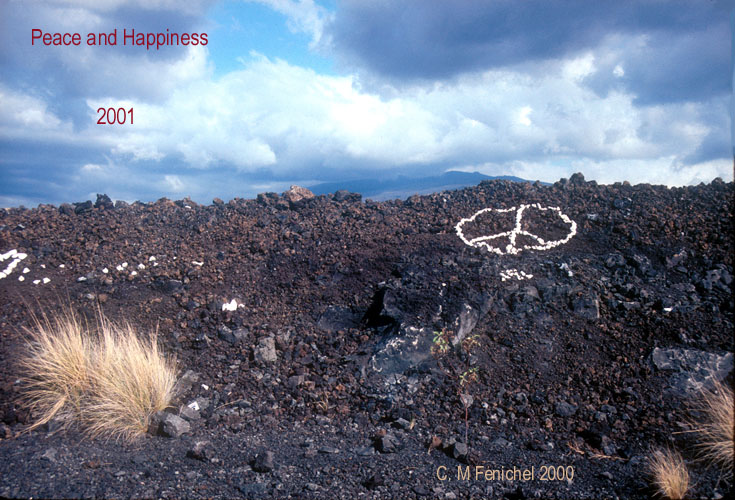 A lava field on the Big Island of Hawai'i. Note the "graffiti" created with white volcanic rocks placed upon the jet-black lava, and the signs of nature and hope emblazened on the landscape.

Unfortunately, while 2001 began as a new century and Millennium where the world was essentially at Peace, the world was jolted on September 11, 2001, when the United States,innocent New Yorkers and citizens of the World were attacked by terrorism. Let us never forget, but let us also never give up hope for a far better world tomorrow. The century is still young! You can Click Here for a New Year's wish for 2002.
---


Photograph Copyright © 1994-2001 M Fenichel

---

Dr. Mike's Homepage | More from CITY OF REFUGE | Photography by Fenichel INDEX

---


Last Update: Friday, 12-Mar-2021 07:19:50 EST
Copyright © 1997-2002 Michael Fenichel