Photography by Fenichel
Ghost Town

Panorama: Bodie, California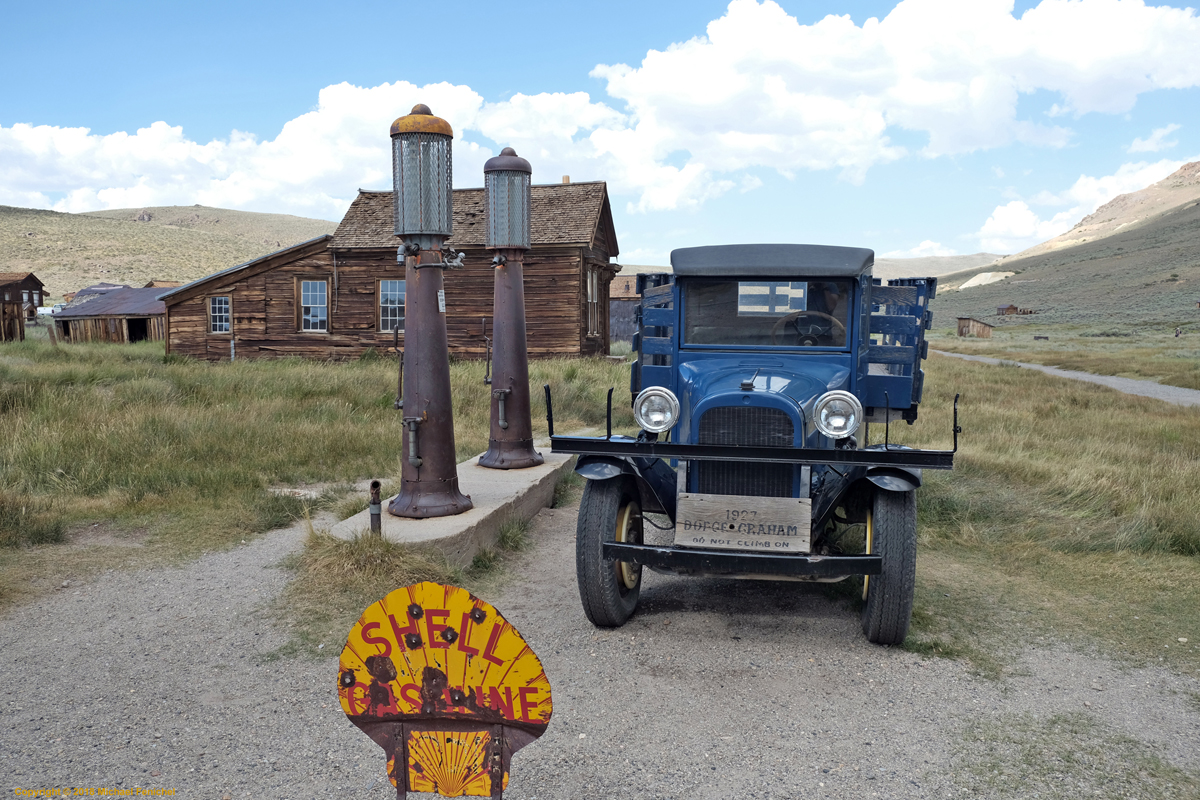 Fill 'er Up
[Originally posted to a just-begun Google+ Collection, August 2018]
Barber Shop and Saloon
There was a door between the barber shop (right) and the saloon (left), so it was easy to accommodate the hard working miners and stamp-mill workers with one-stop shopping. After a shave one might head next door and try out the luck with the 'one-armed bandit' (slot machine). There is a roulette table too, and a piano. Even a bottle ready to be poured.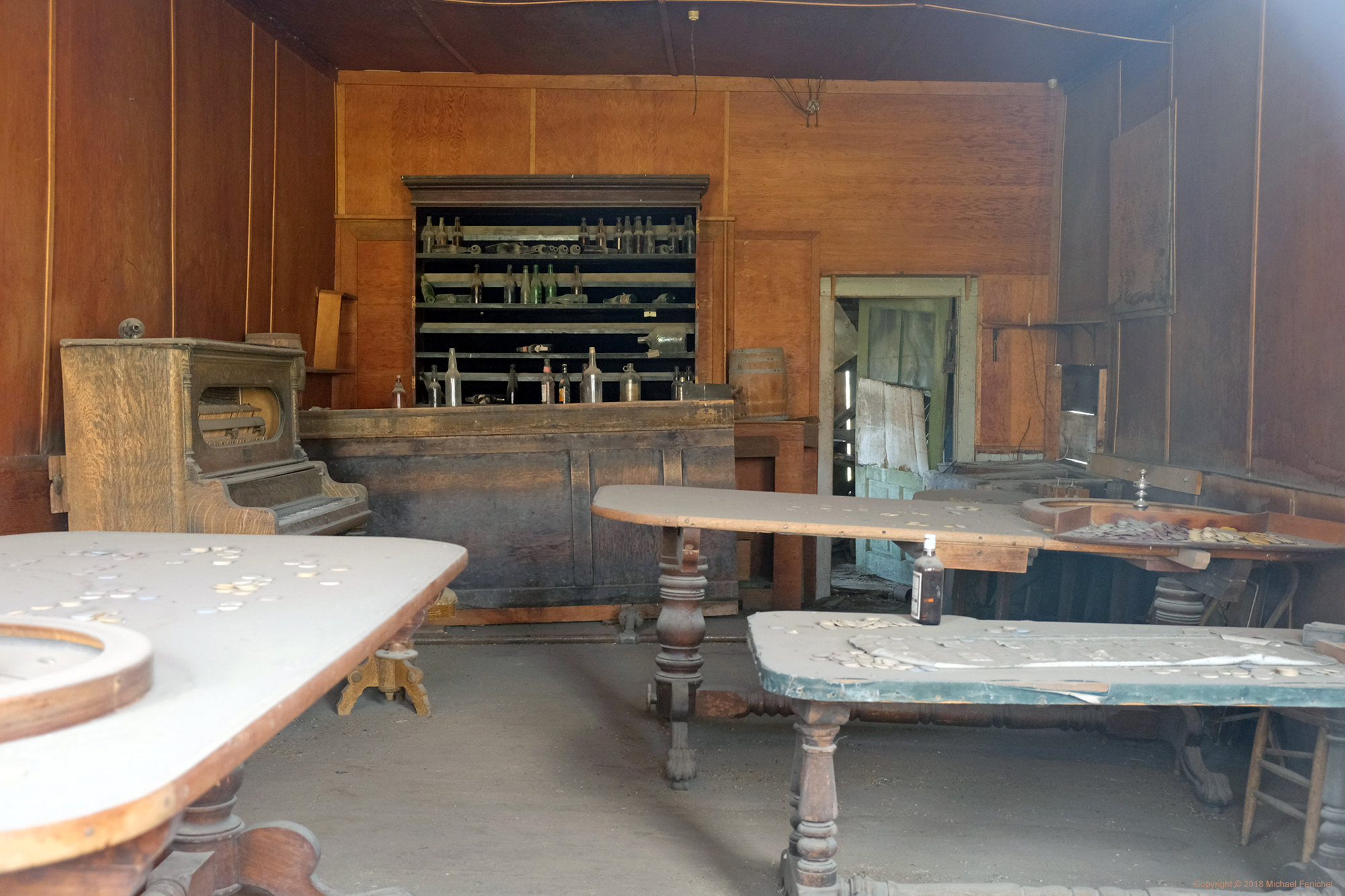 So what's missing? People. As this once-thriving gold rush town suffered from tragedy and the boom years died down. But, you can take a look at what it looked like right at the end, as the last of the town packed up and left. Most of the town burned down. But the stamp mill on the hill still stands, and some remnants of daily life, from homes to entertainment and union hall, churches, school, general store, and gas pumps with a bullet-ridden Shell sign.

And the only ones still here are the ghosts. Thus the name, and maybe why it feels so eery to step back into another era, another world.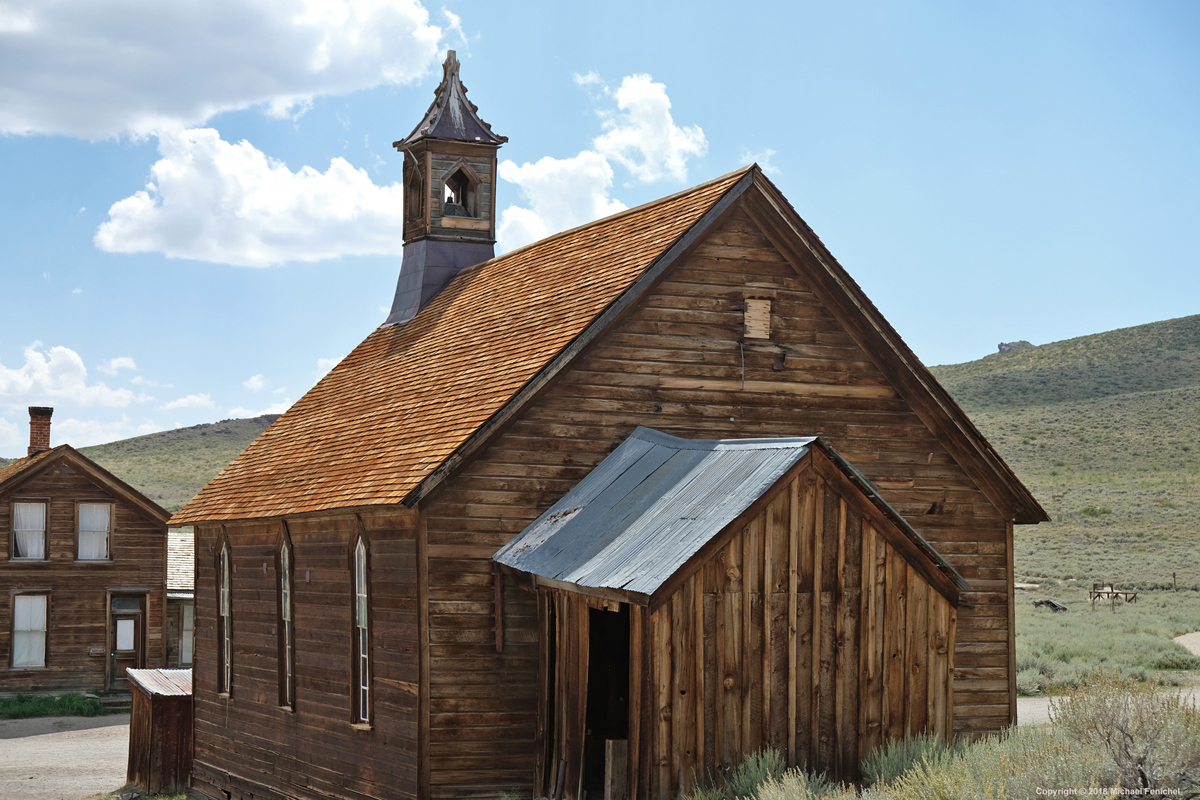 Bodie Church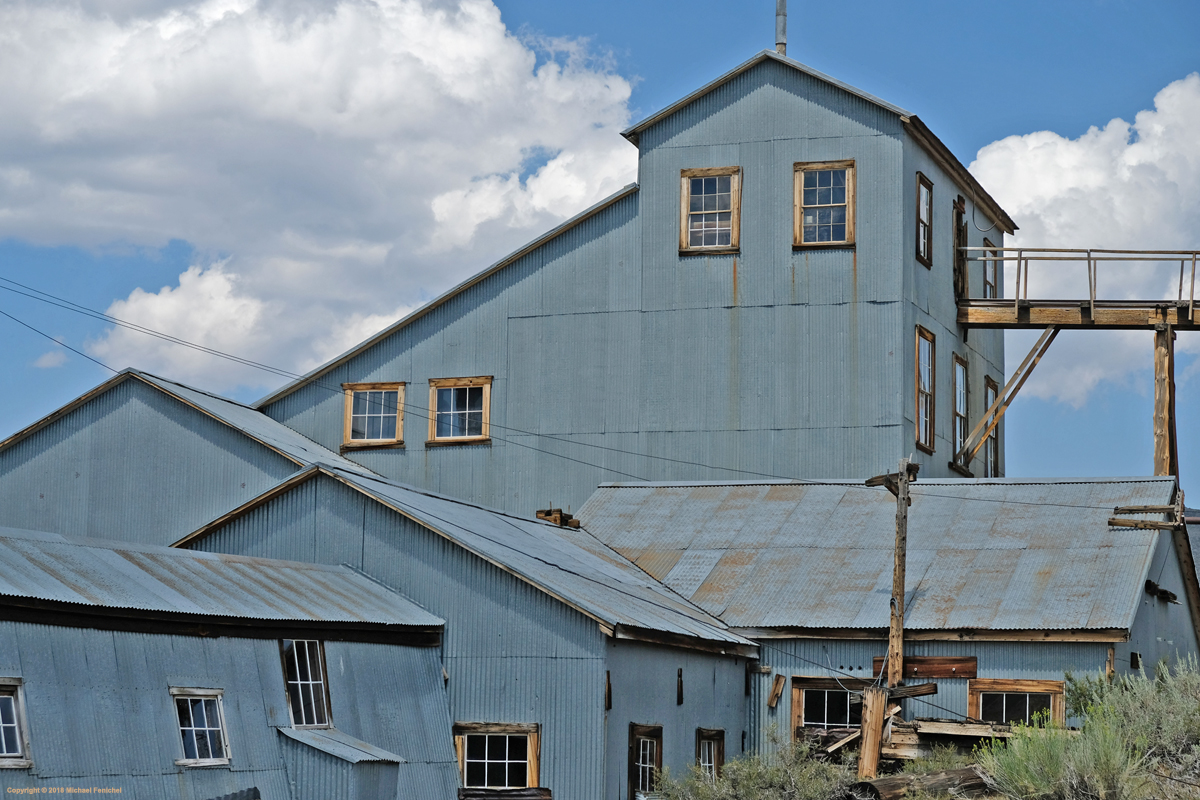 Stamp Mill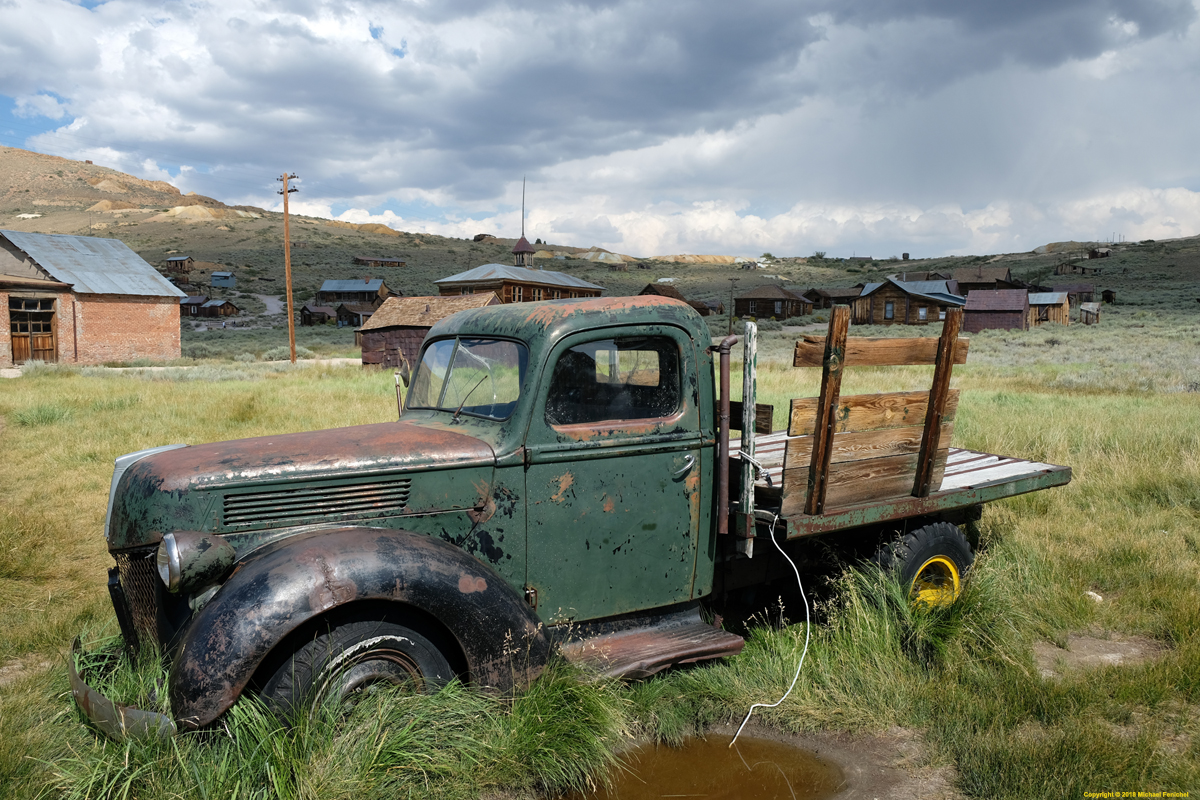 Green Truck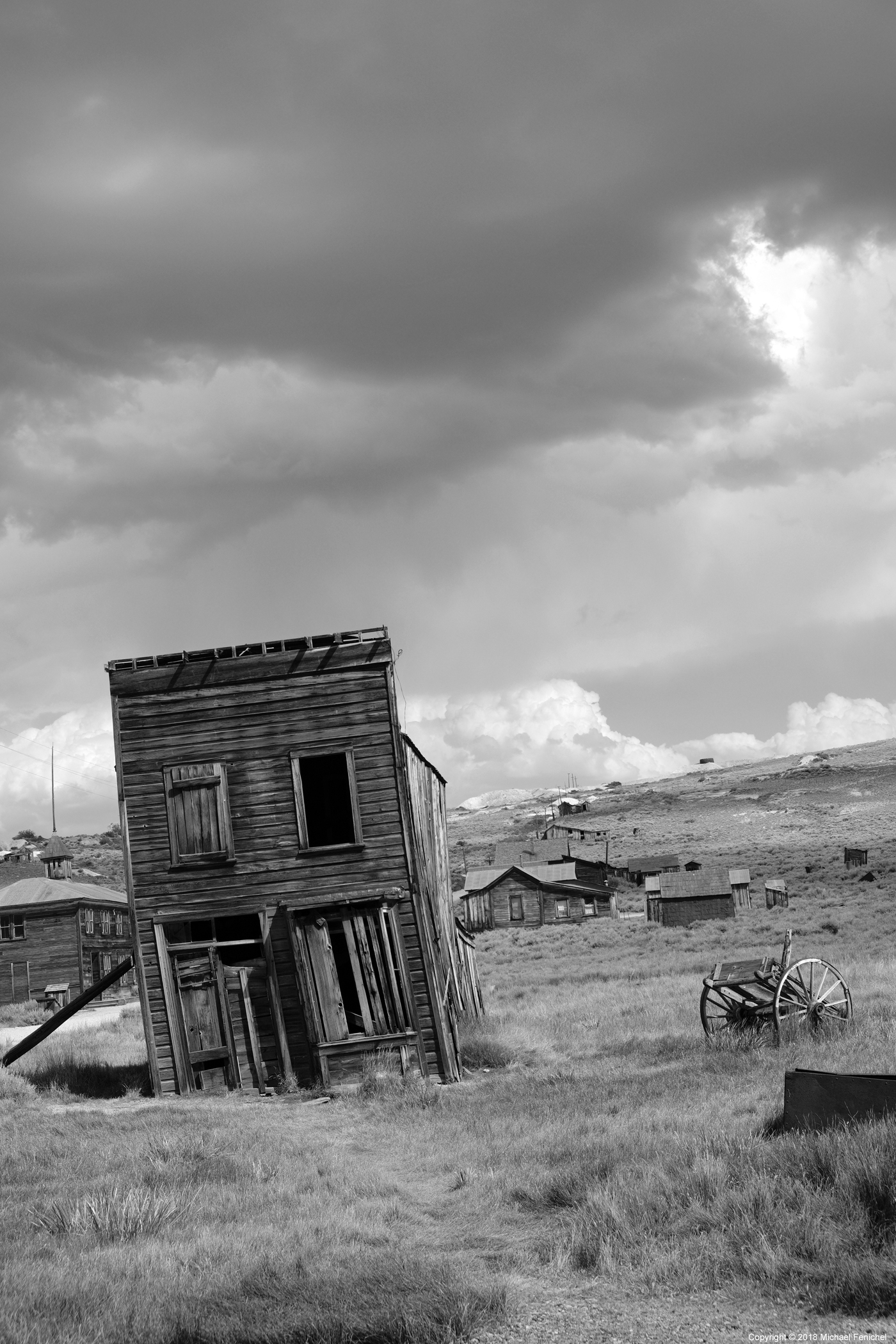 Tilted (Acros, Black & White)
Tilted but still standing. Photography by Fenichel - (Fujifilm, Acros, 2018).

These are actual remnants of a Wild West gold rush town, circa 1895-1905. Bodie is in a 'preserved state of decay', since its final demise as a boom and bust town. Not a movie set here, but workers' homes and the stamp mill - intact and quite interesting - plus the church & saloon. You can sense unfinished card games, meals, lives… Ghosts.

Update: Nearby Yosemite National Park has joined Bodie now, as a ghost town, closed completely as of March 2020, in response to the global COVID-19 pandemic.
California


La-La Land
Venice Beach
Hollywood Blvd.





Hollywood
Zoltar Speaks
San Francisco



Big Sur
Pigeon Point Lighthouse
Fog (Near Carmel)






Birds's Eye View
View from Sausalito
Panorama: Golden Gate







San Fran Streetscape
Big Sur Panorama
San Francisco Streetcar


Alcatraz
View from SF Bay
Pier 39 - Sea Lions
(Collection)



FenFotos: Amsterdam | Boston | Cuba | D.C. | Florida | Hawai'i | Moscow | New York | Paris | Prague | Spain | Stockholm | Turkey


Photographs Copyright © 1996-2020 Michael Fenichel. All Rights Reserved.
Please write for further information on purchasing or licensing these images.

www.fenichel.com/bodie

E-Mail Inquiries or Comments to:

This page last updated: Friday, 15-May-2020 15:36:24 EDT