Photography by Fenichel
Pandemic: New York, Spring 2020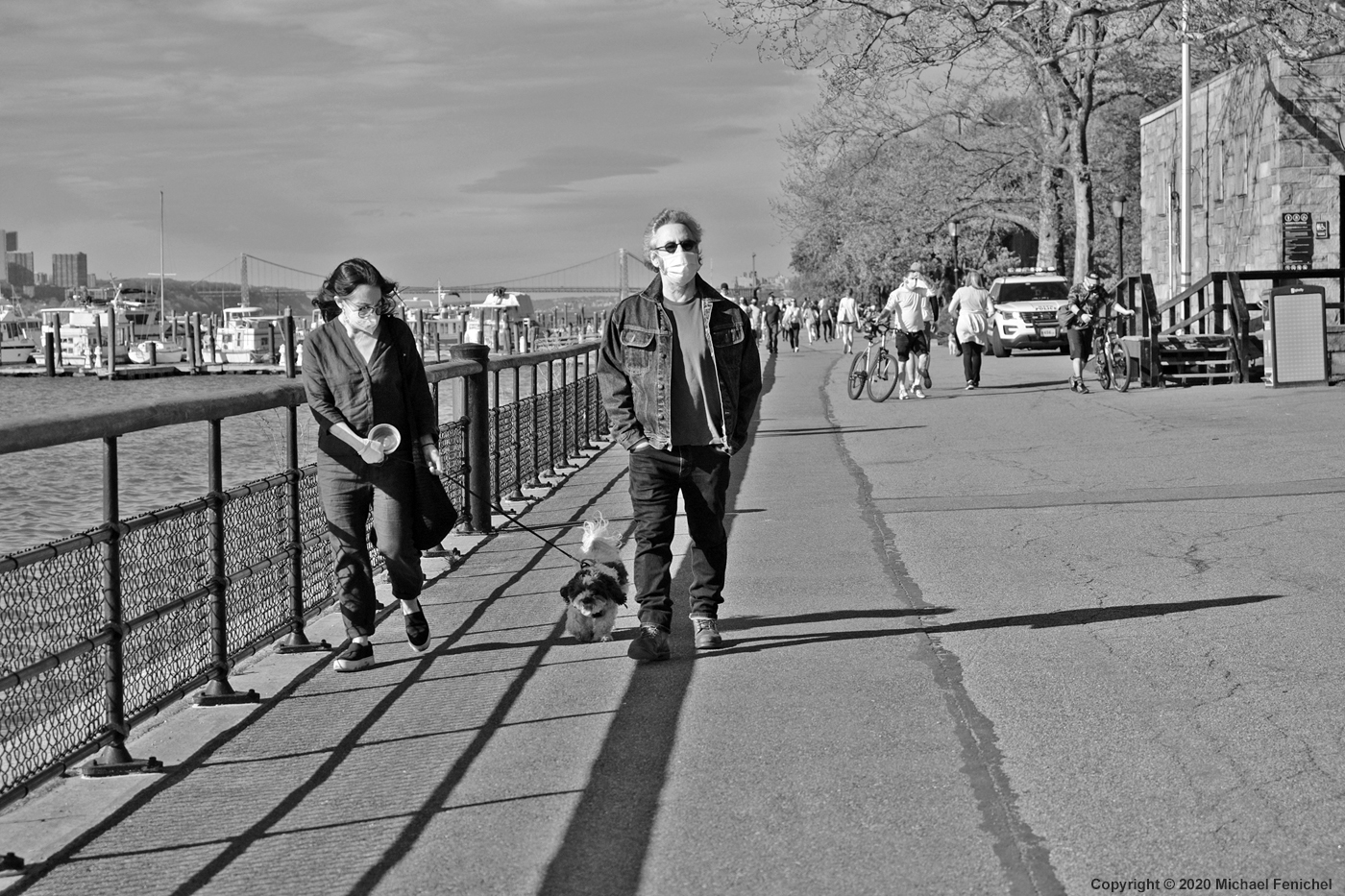 Riverside Walk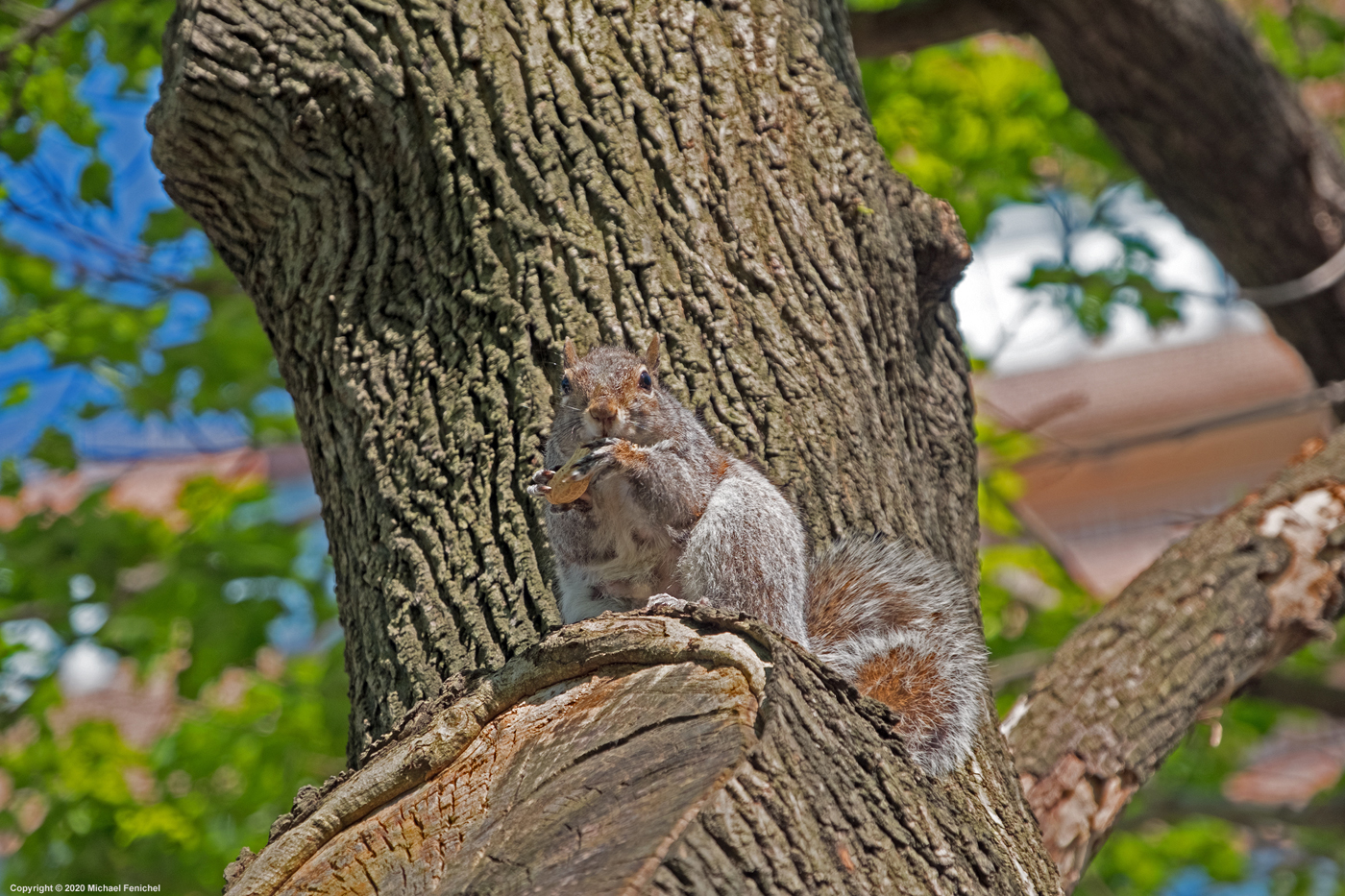 "Sometimes You Feel Like a Nut"
"Why are all these humans in my park hiding their faces?"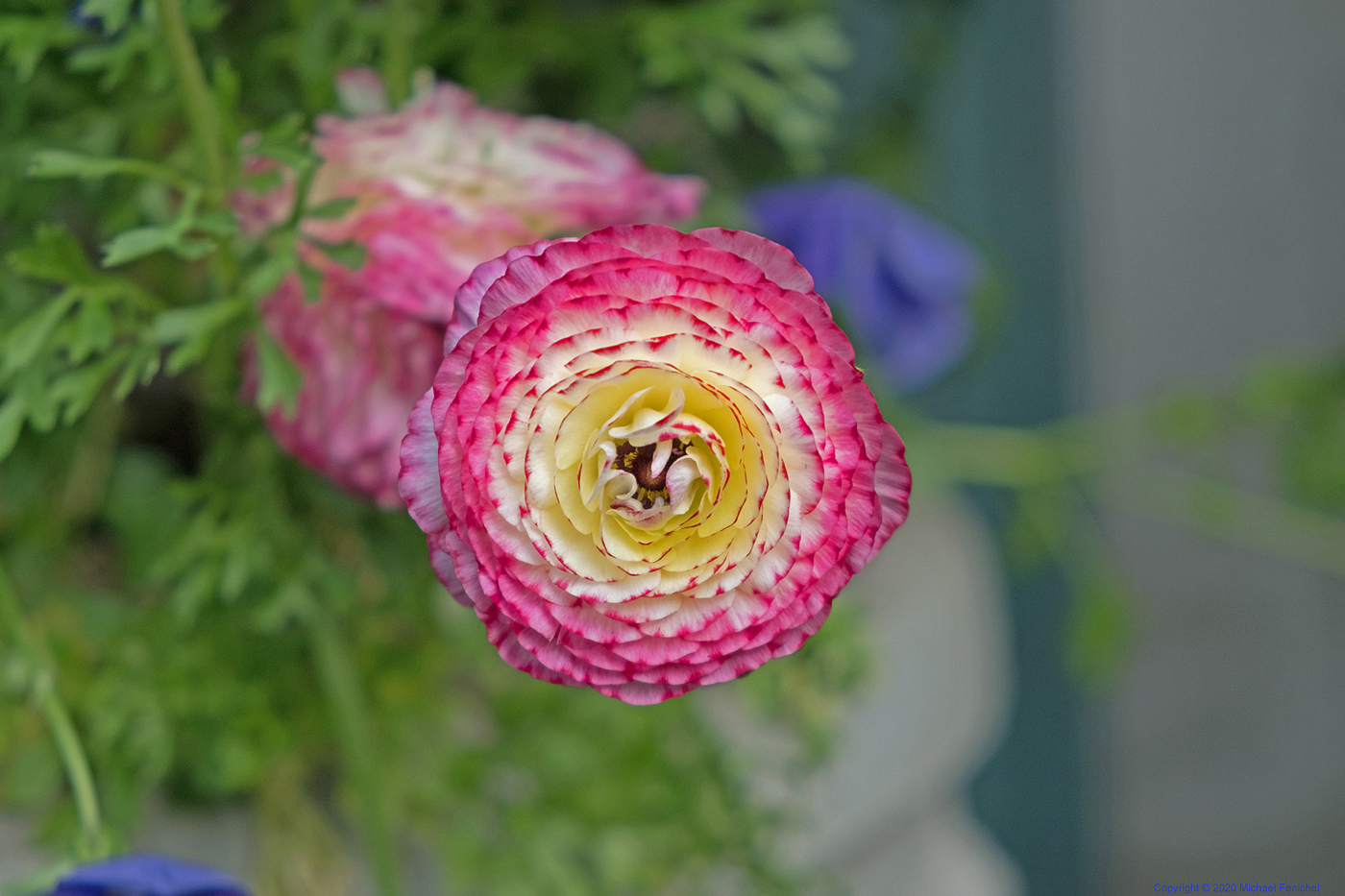 First Flower

This was the first flower I saw this year, as winter turned into 9 weeks indoors into Spring 2020.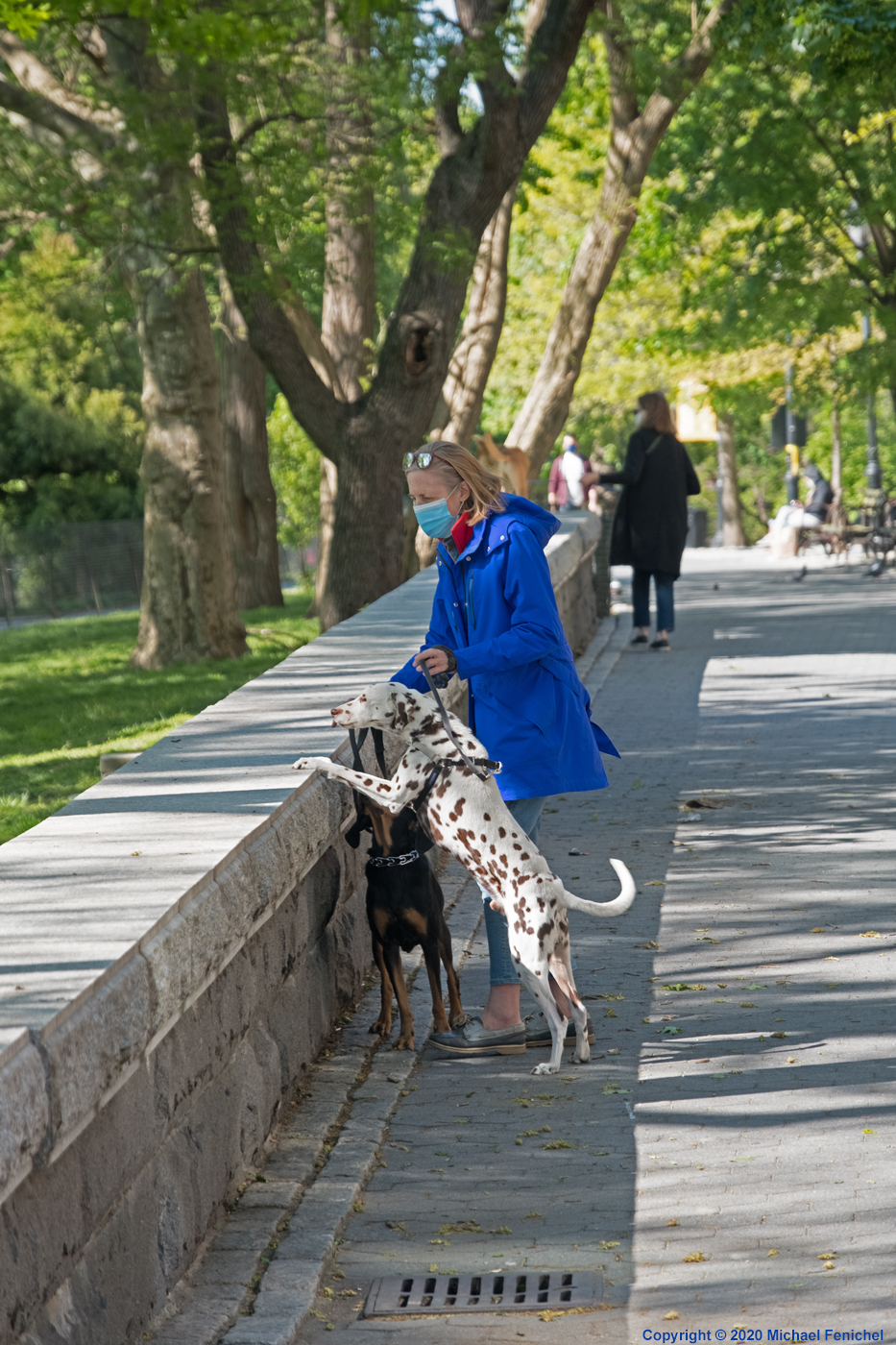 Happy Dalmatian
Yes, there is still a park, and it really is springtime!
However, the spot he is looking longingly towards is the park's dog run, now closed.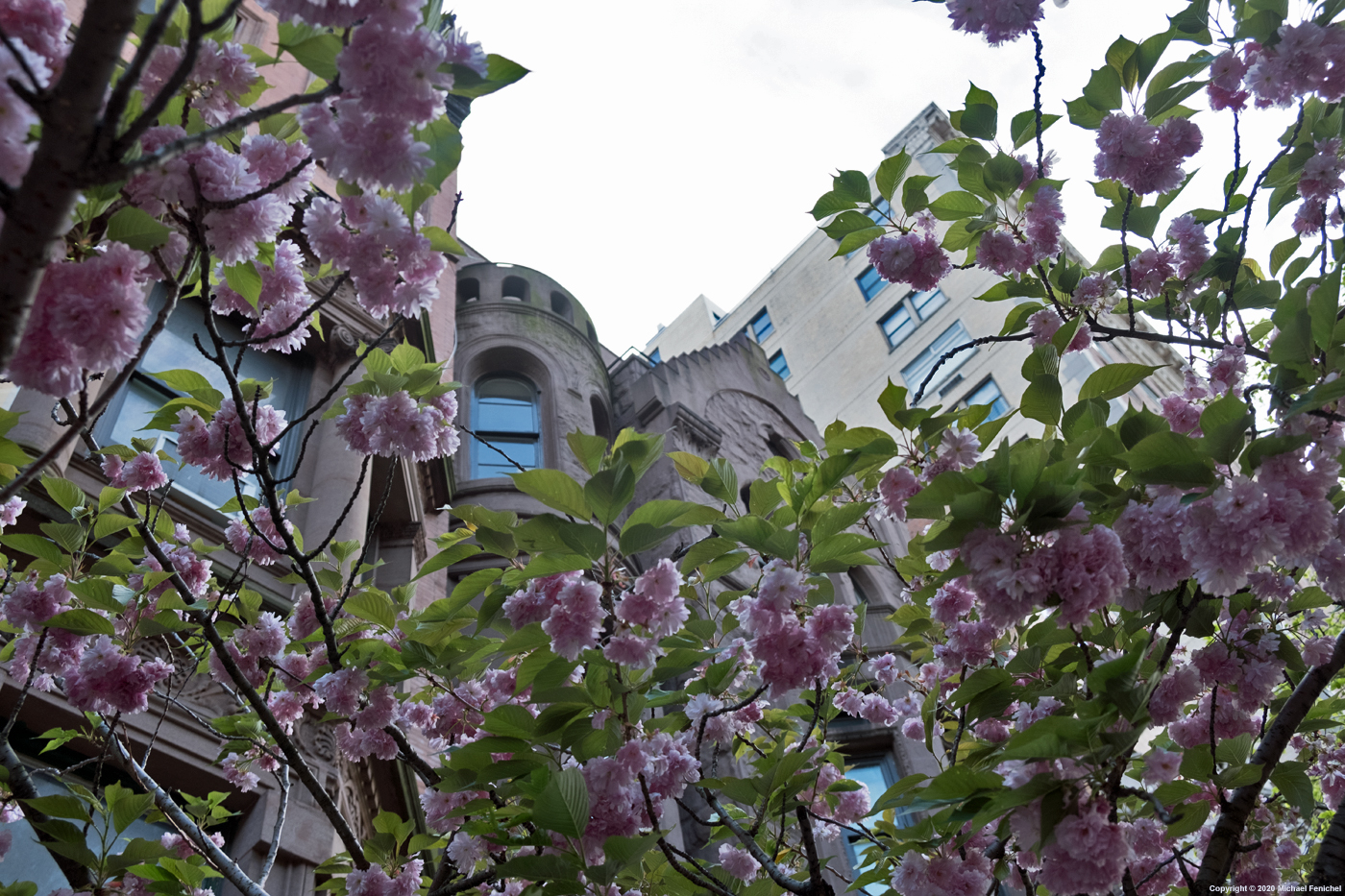 Spring Blossoms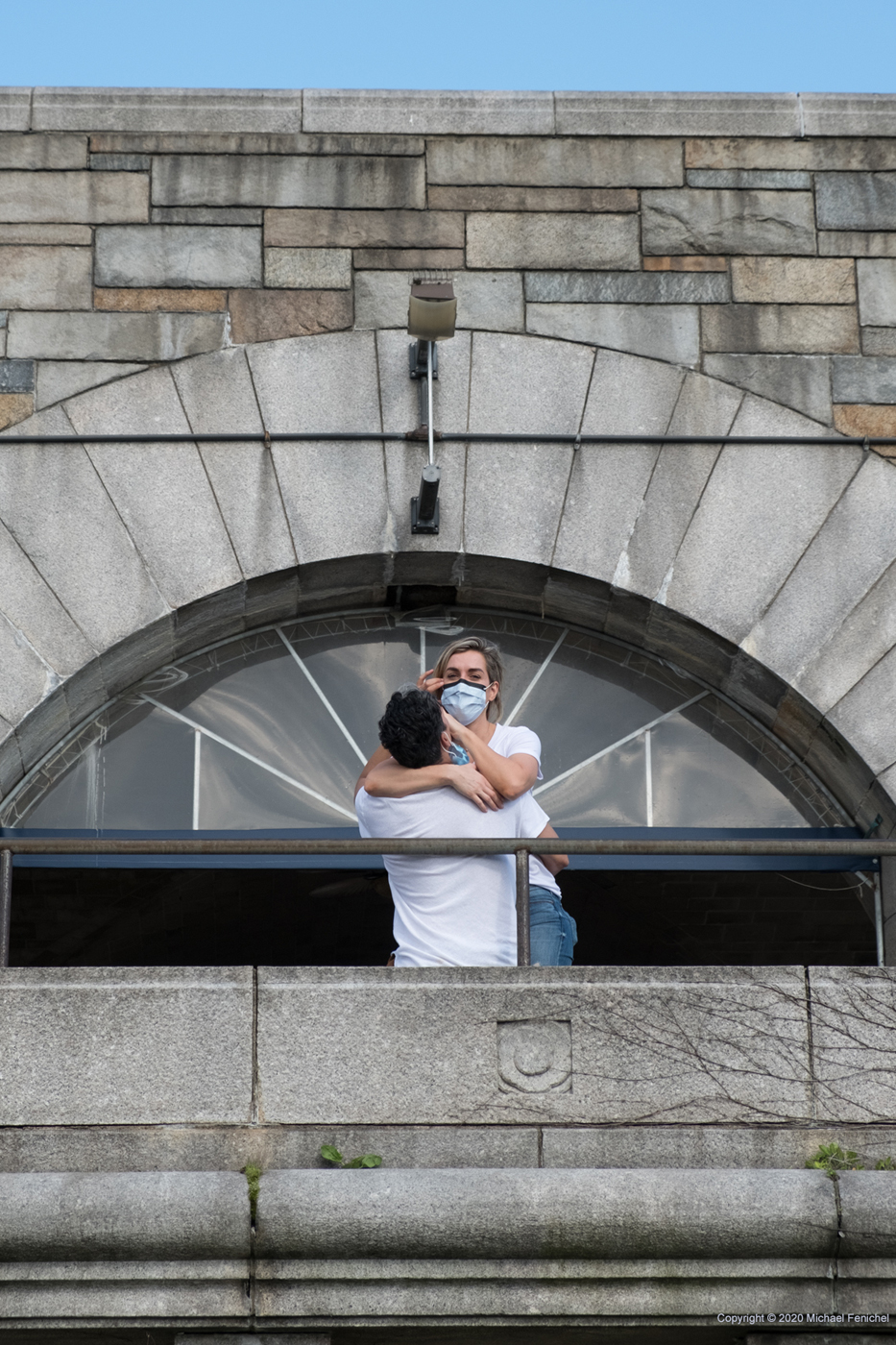 Love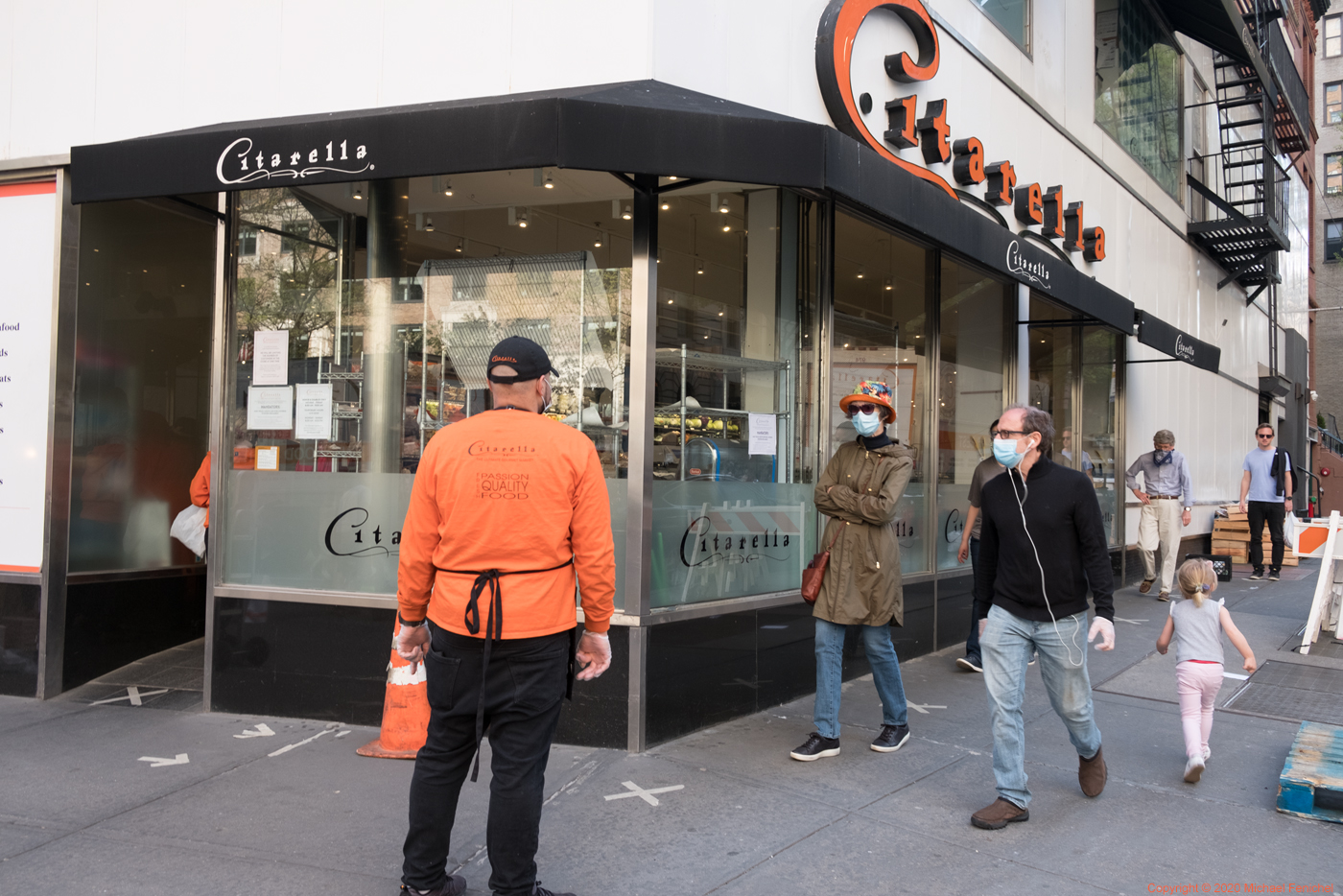 'Social Distanced' Line for Fish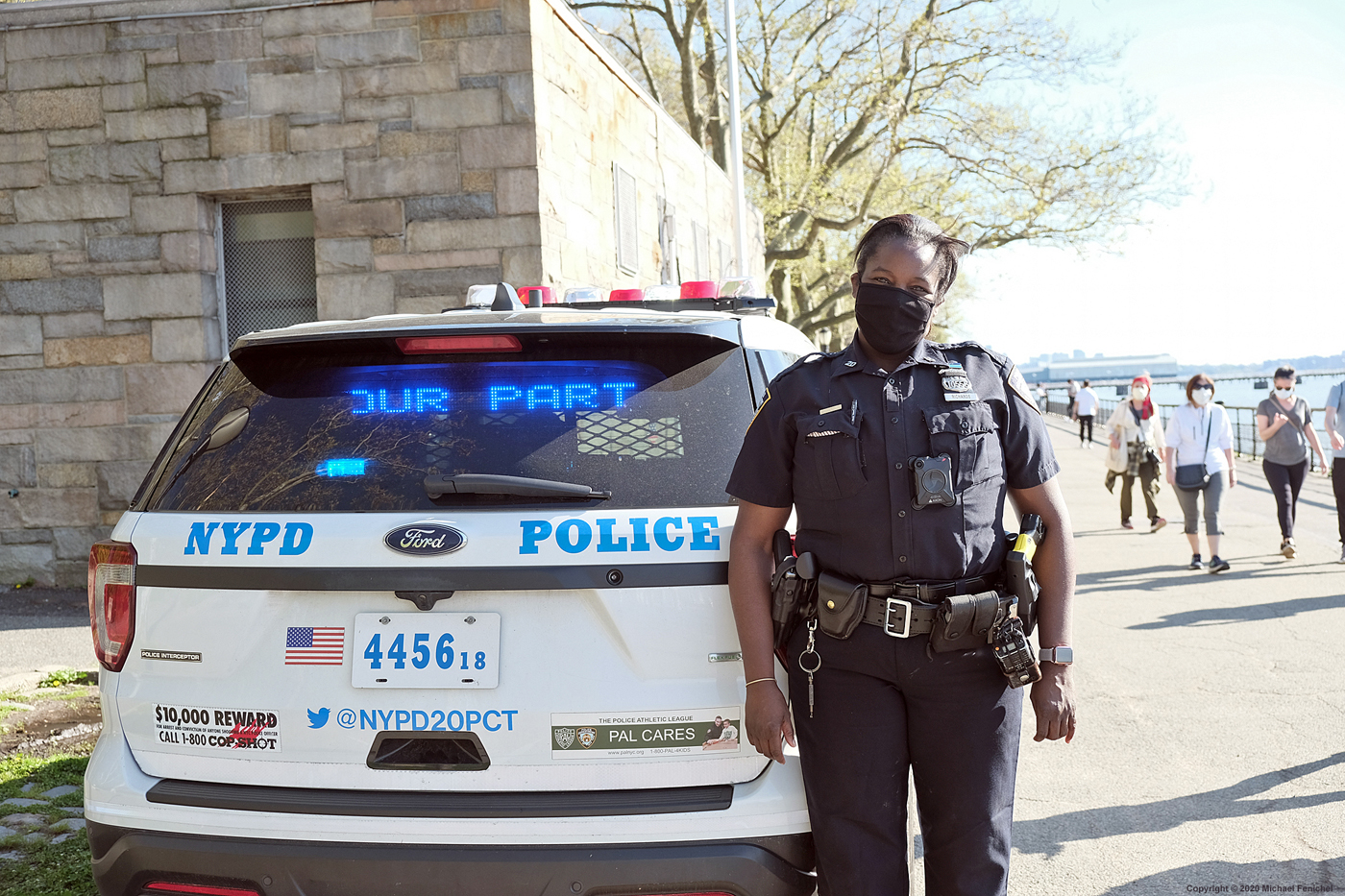 "Doing Our Part"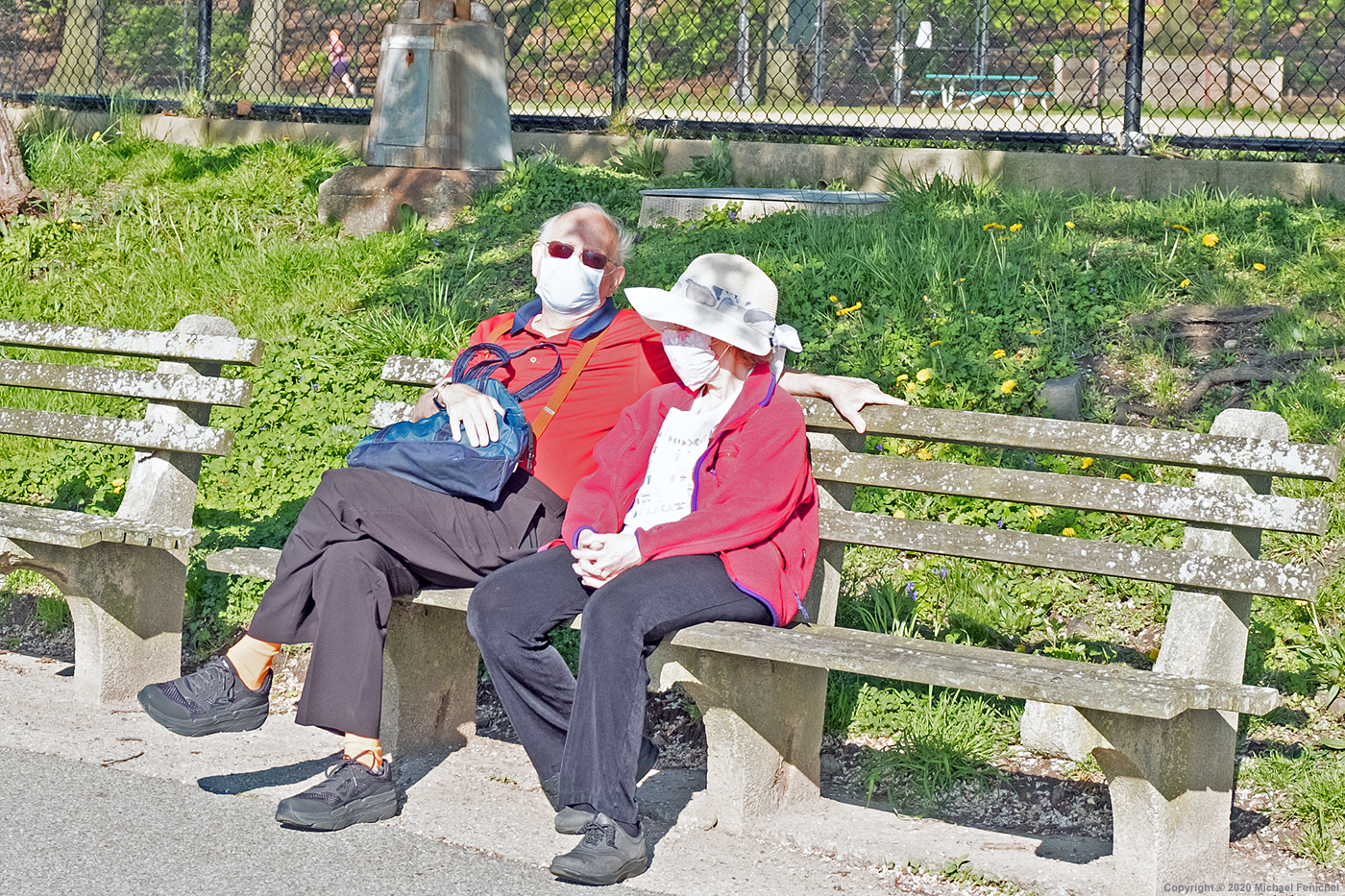 Bookends
Time it was,
And what a time it was
It was . . .
A time of innocence
A time of confidences
- Paul Simon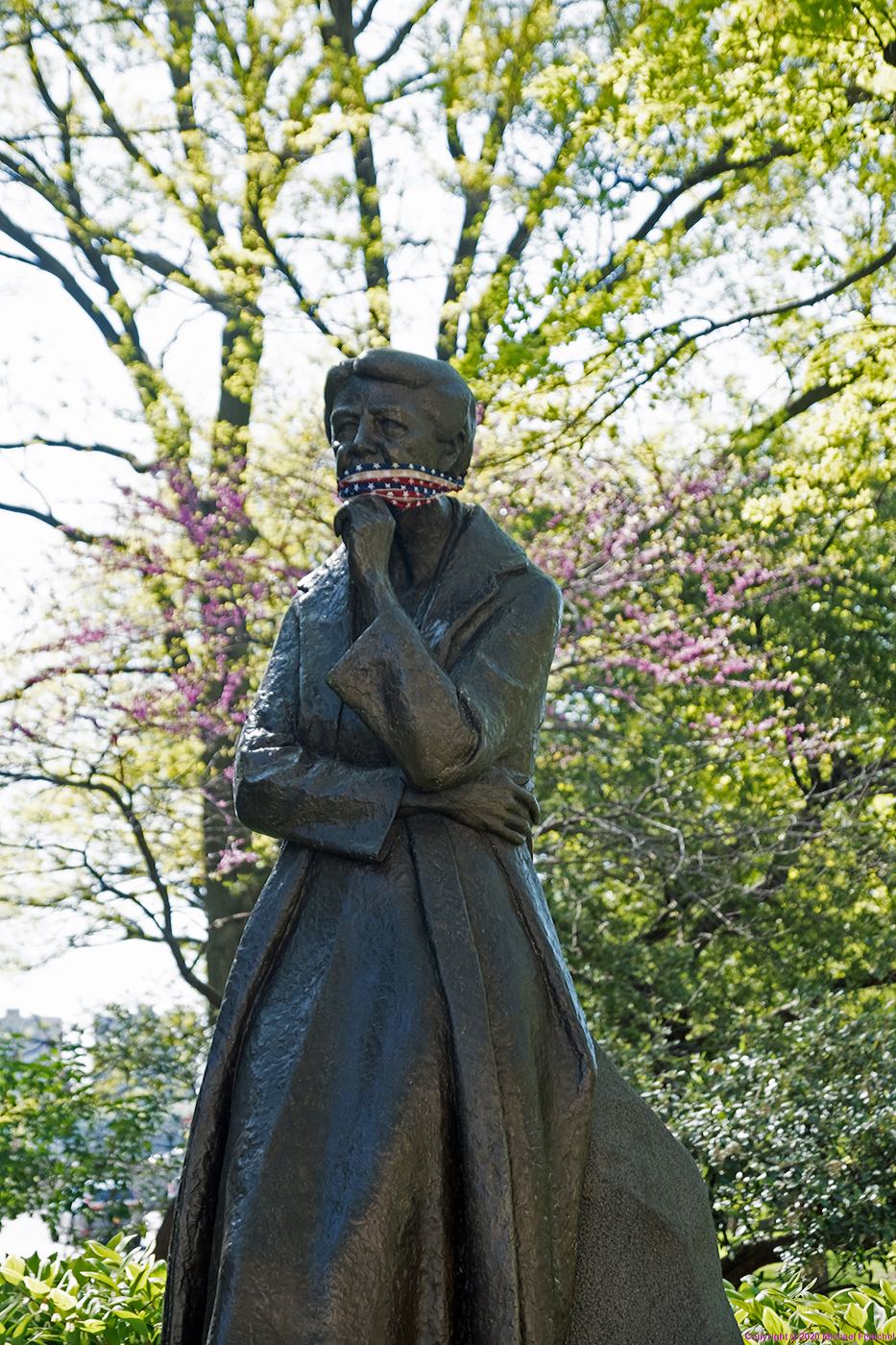 Eleanor Roosevelt
"Upon moving to the White House in 1933, Eleanor Roosevelt informed the nation that they should not expect their new first lady to be a symbol of elegance, but rather "plain, ordinary Mrs. Roosevelt".... In 1933, Mrs. Roosevelt became the first First Lady to hold her own press conference....Throughout Franklin D. Roosevelt's presidency, Eleanor traveled extensively around the nation, visiting relief projects, surveying working and living conditions, and then reporting her observations to the President....She became an advocate of the rights and needs of the poor, of minorities, and of the disadvantaged." - FDR Library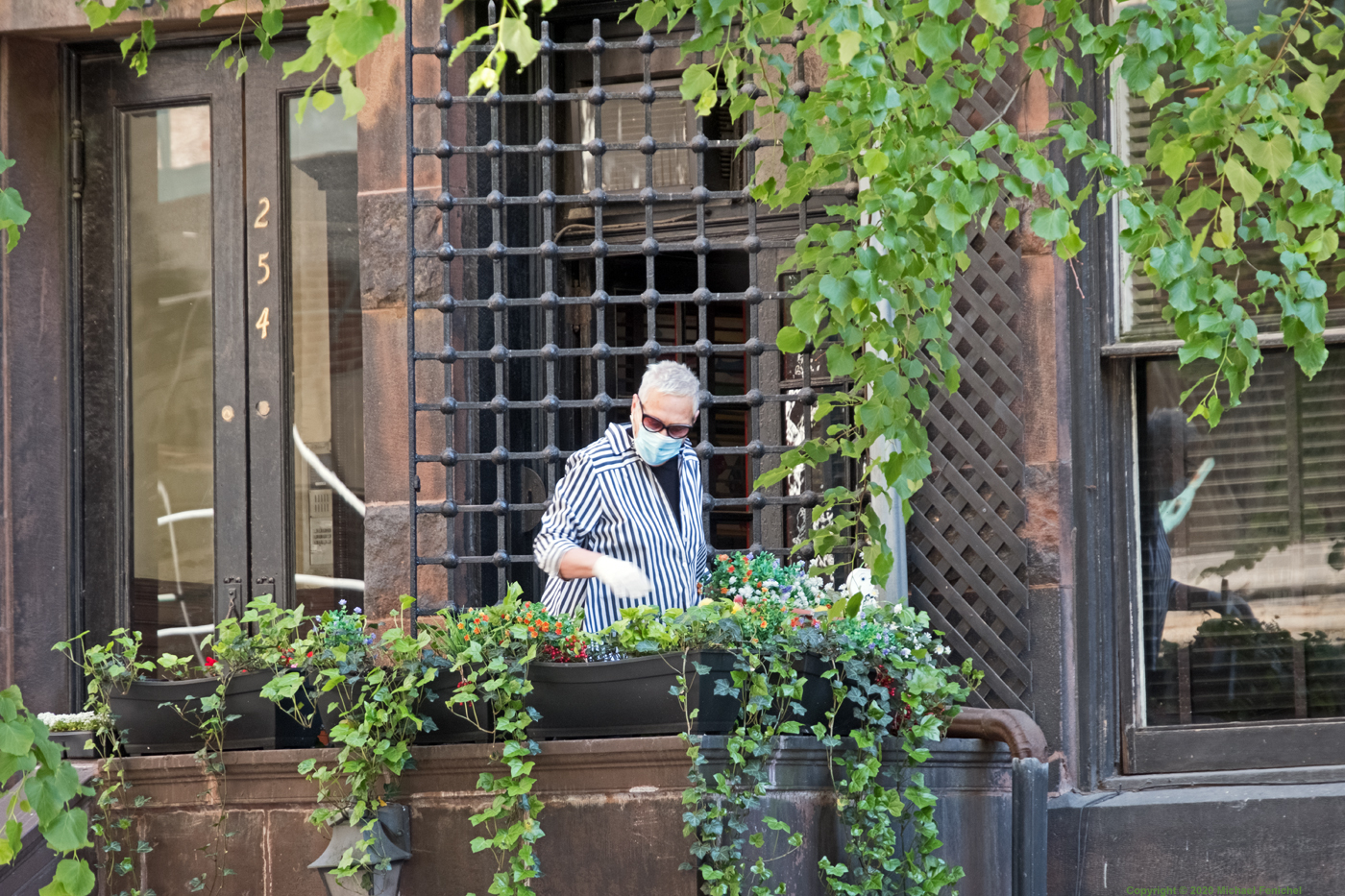 Gardening - 'Brownstone' Style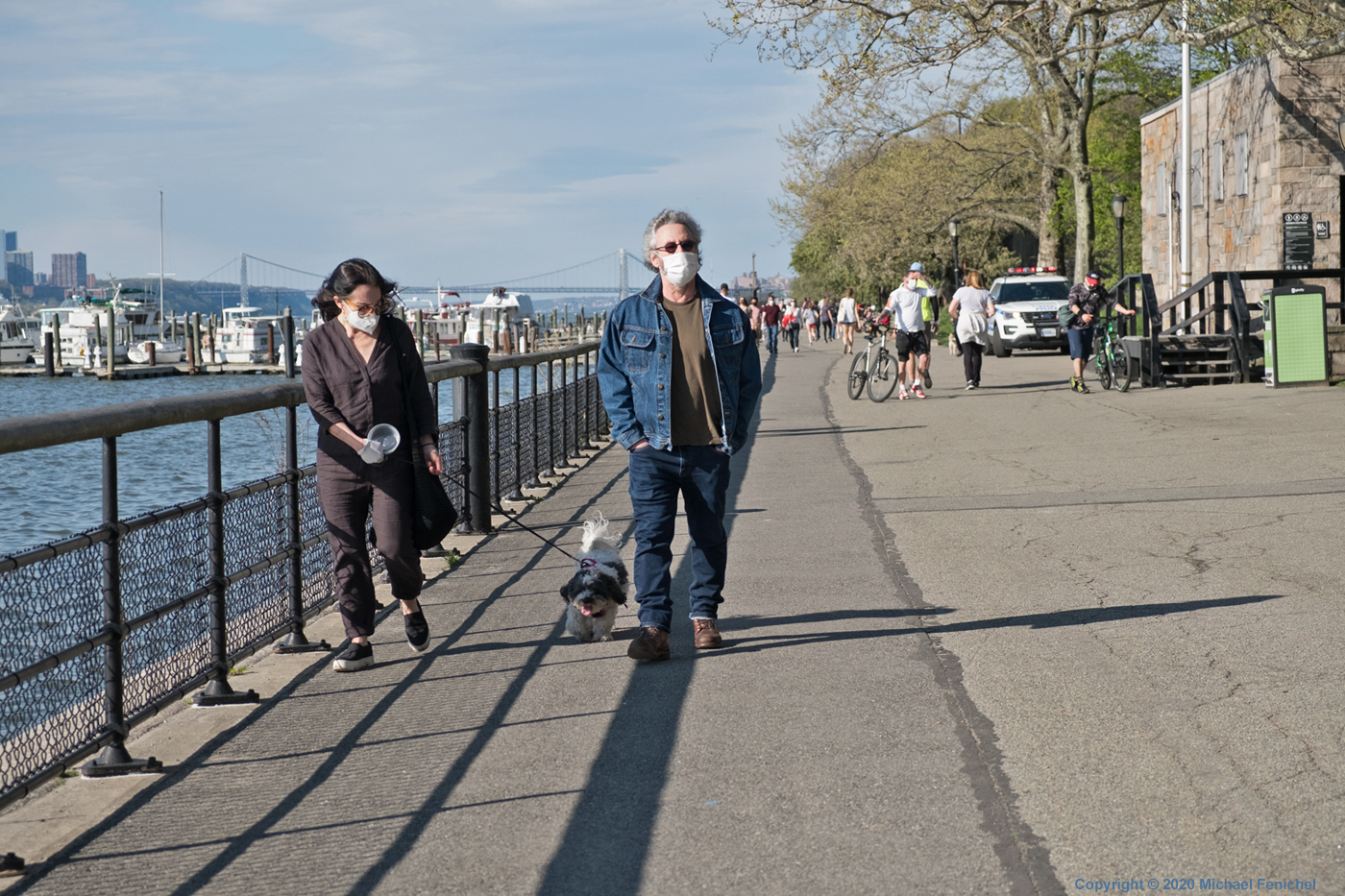 Riverside Walk
New York, Spring 2020


Spring Blossoms
Riverside Walk
Dalmatian Desire














Brownstone Gardening
Love's New Look
Bookends







Socially Distanced Line
'Doing Our Part'
Dog & Human Walk

FenFotos: Amsterdam | Boston | California | Cuba | D.C. | Florida | Hawai'i | Moscow | New York | Paris | Prague | Spain | Stockholm | Turkey


Photographs Copyright © 1996-2020 Michael Fenichel. All Rights Reserved.
Please write for further information on purchasing or licensing these images.

www.fenichel.com/pandemic

E-Mail Inquiries or Comments to:

This page last updated: Saturday, 28-Nov-2020 02:54:24 EST