Yellow Barrel Sponges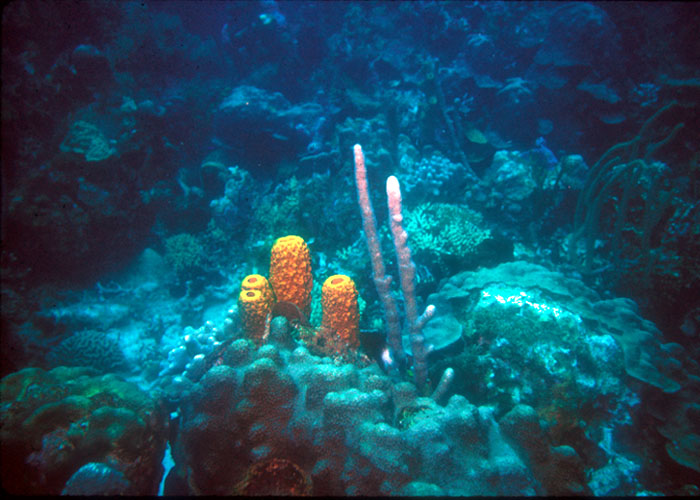 Photograph Copyright © 1986-2022 Michael Fenichel


Well, this only took a few months shy of ten years to scan into a computer. And another 10 years to update these pages!

This is a chrome slide, not Kodachrome. (generic mount) I still need to hunt down my notes from Aug '91 to find out whether it's hi-speed Ektachrome or Fujichrome. But in any case, this was shot with a Nikonos camera and strobe, using slide film. Not too bad (for a novice!).

Those are yellow barrel sponges there, among the coral and anemone, and this is about 80 feet down, off the coast of Martinique...

FenFotos INDEX: Amsterdam | Boston | Cuba | D.C. | Hawai'i | Istanbul | New York | Paris | Prague | Spain | Turkey


---
www.fenichel.com/sponge.shtml

Photography by Fenichel © 1996-2022 Michael Fenichel
This page last updated: Monday, 28-Mar-2022 03:03:03 EDT