Photography by Fenichel:
Süleymaniye Mosque, Istanbul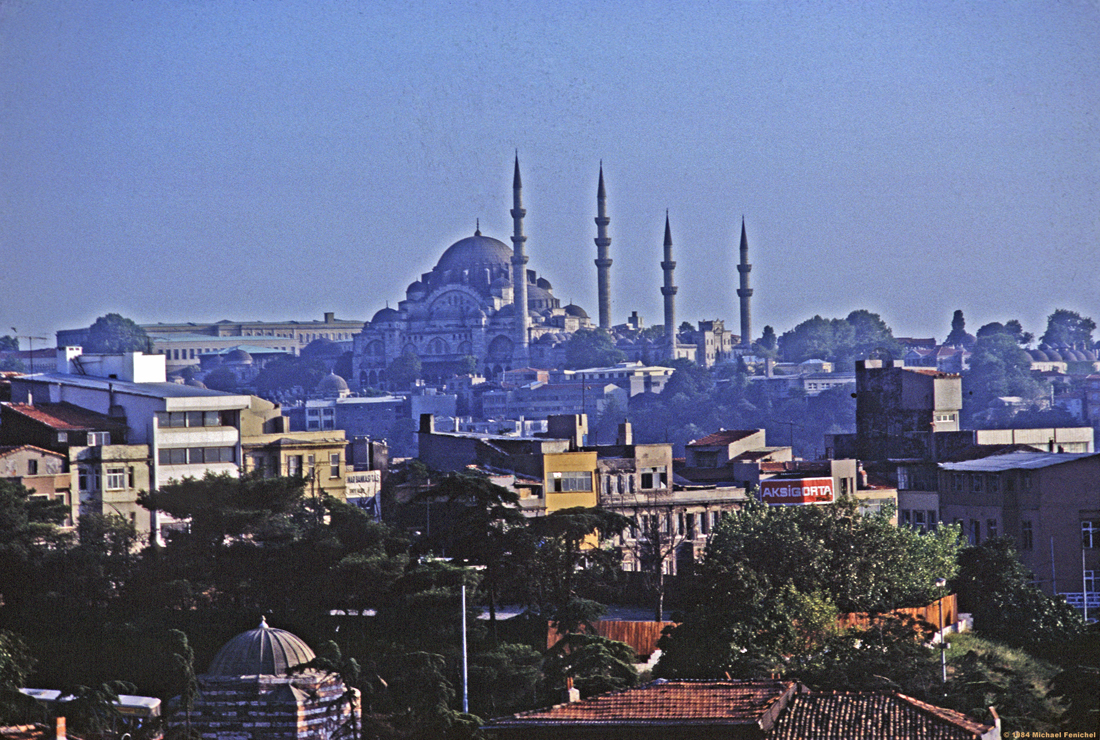 Incilay and Oya (in Istanbul) tell me the name of this historical 16th-Century mosque is Süleymaniye Mosk. These photographs were taken while crossing the Bosphorus by ferry boat, on the water which divides Europe from Asia.

The tea and yoghurt are delicious and inexpensive. And the views are exotic and beautiful.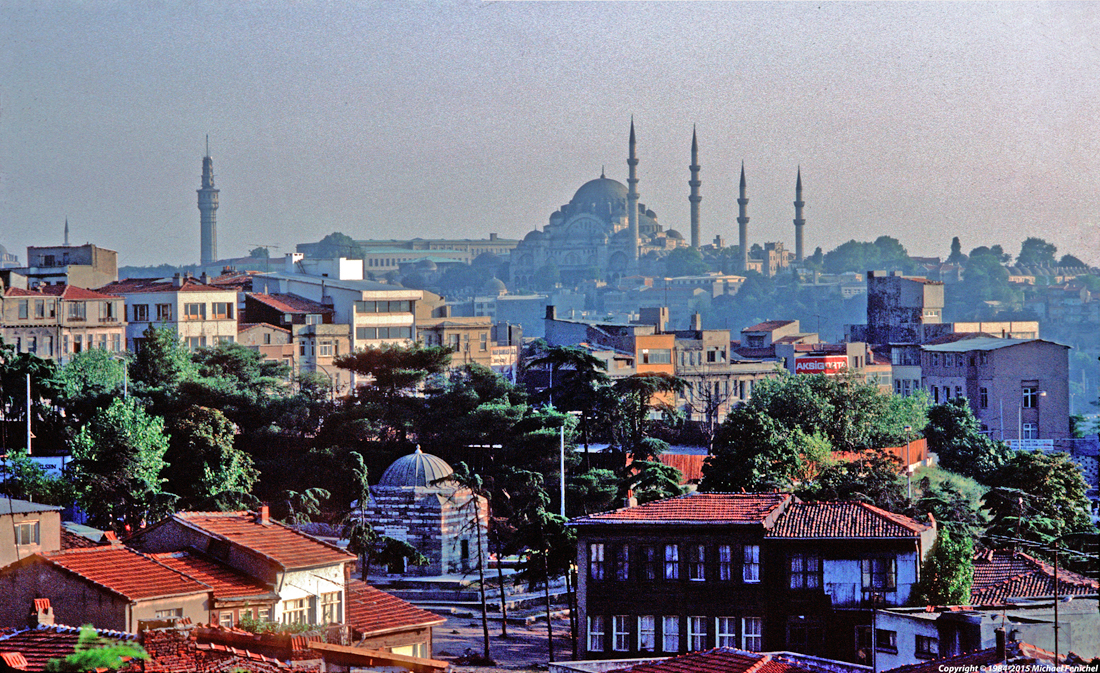 Turkey : Bodrum: Camel Peach Peddler St. Peter's Castle || Kismet - Kuşadası || Istanbul: Çamlica | Çamlica | Old Town Views | Turkish Guard

Fenfotos: Amsterdam | Boston | California | Cuba | D.C. | Florida | Hawai'i | Moscow | New York | Paris | Prague | Spain | Stockholm | Toronto
---
www.fenichel.com/Istanbul-1.shtml


Page created February 1, 2000
Last Updated: Wednesday, 17-Jun-2020 03:24:25 EDT
Photography by Fenichel ©1996-2020 Michael Fenichel