Canadian Olympians in Red Square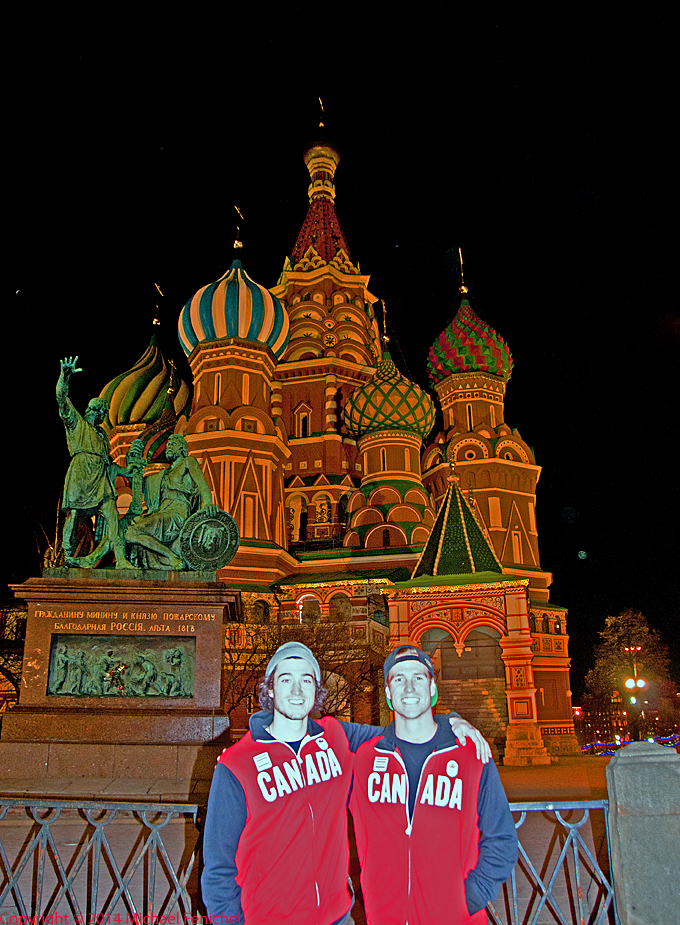 Here was a pleasant surprise on a cold February night on Red Square (near St. Basil's Cathedral). On a quick stop-over from Sochi, where they did quite well and had a great time.
Now without coats in Moscow in Winter, but feeling no pain, heading home to Vancouver.
MOSCOW : St.Basil's Cathedral | Day & Night | Red Square | Lenin's Grave | Kremlin | Russian Art & Literature | City Sights


Photography by Fenichel Last Updated:Wednesday, 12-Mar-2014 15:19:11 EDT
Copyright © 2014 Michael Fenichel