Lenin's Tomb - Kremlin Wall
Alexander Garden, Moscow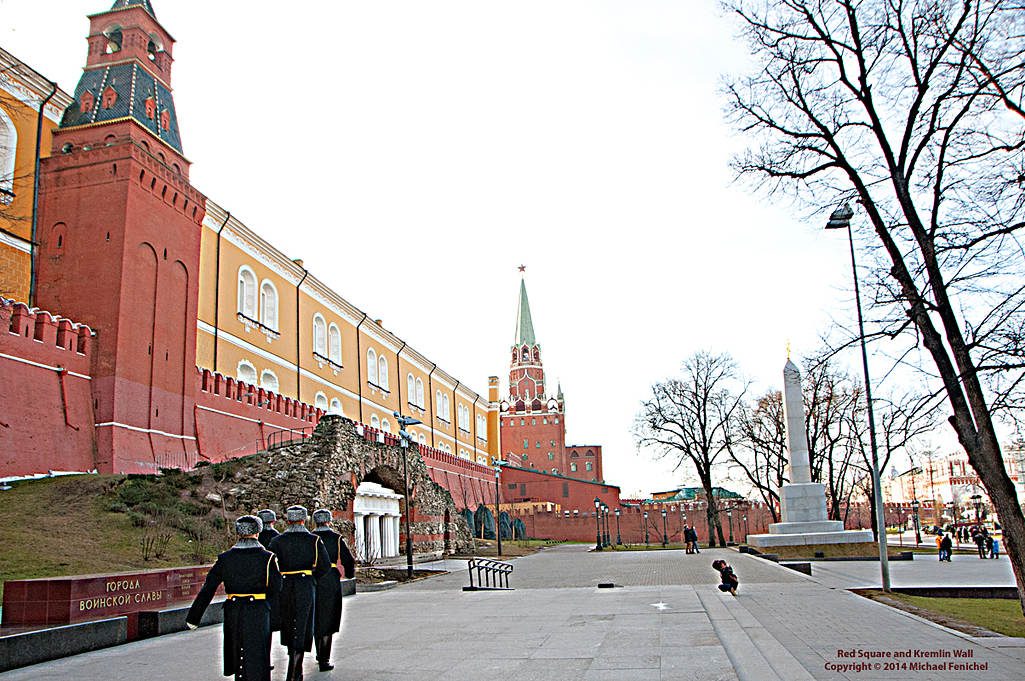 View of the Kremlin from Alexander Garden (Red Square)


Here (above) is part of the Russian-style 'changing of the guard', near the war memorials, obelisk, and eternal flame at the Tomb of the Unknown Soldier, underneath the Kremlin wall, in one of Moscow's first public parks. A few steps from Red Square, this is the Upper Garden of Alexander Garden, with the Tomb of the Unknown Soldier, eternal flame, and more recently made Grotto.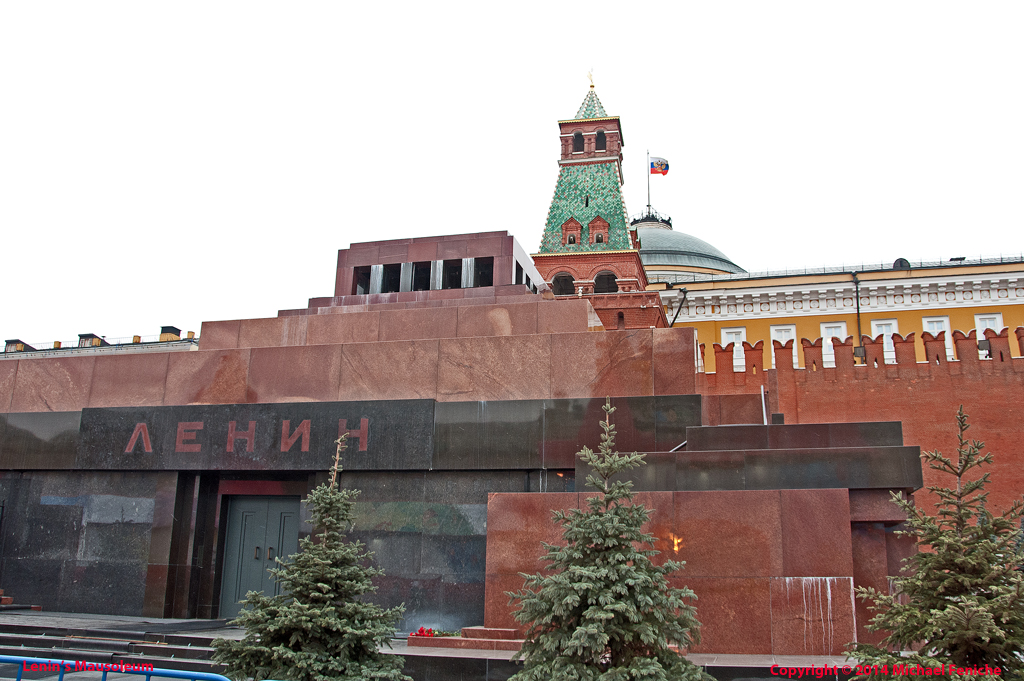 The Lenin Mausoleum (Lenin's Tomb)


Below is the main gateway into Red Square and the gardens beneath the Kremlin, from Revolution Square.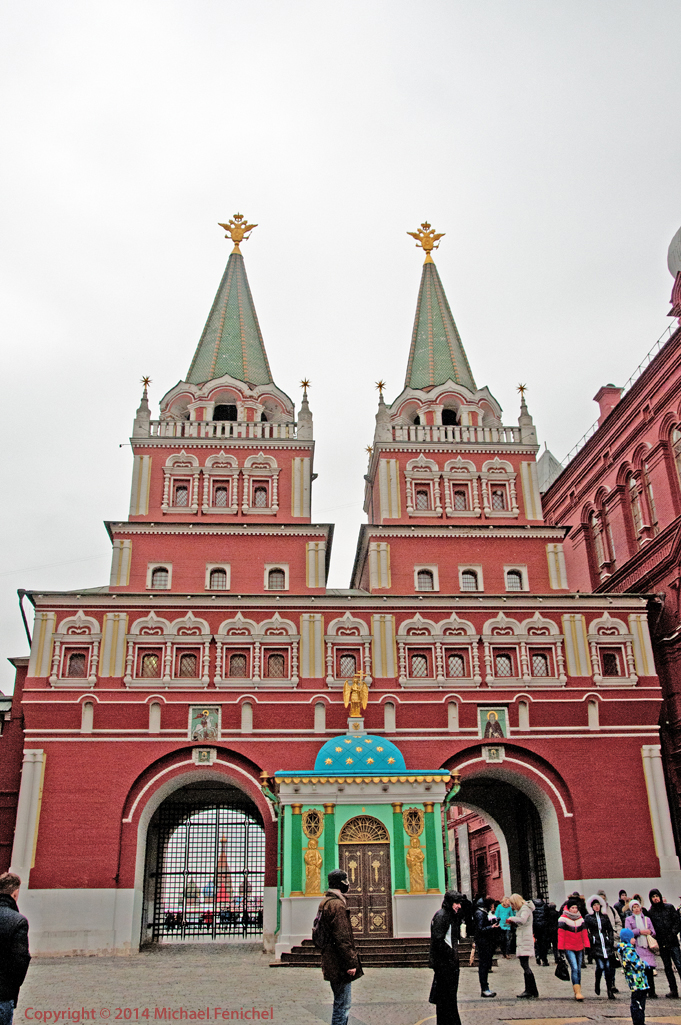 Entrance to Red Square - as seen from this legendary, lucky spot.

MOSCOW : St.Basil's Cathedral | Night Light | Red Square | Inside the Kremlin | Art & Literature | City Sights | Metro Art
---

Fenfotos INDEX: Amsterdam | California | Cuba | D.C. | Florida | Hawai'i | NY | Paris | Prague | Spain | Stockholm | Turkey

This page last updated: Tuesday, 22-Jun-2021 04:30:20 EDT
Copyright © 2014-2021 Michael Fenichel