Photography by Fenichel
Icons of NYC: Chelsea Hotel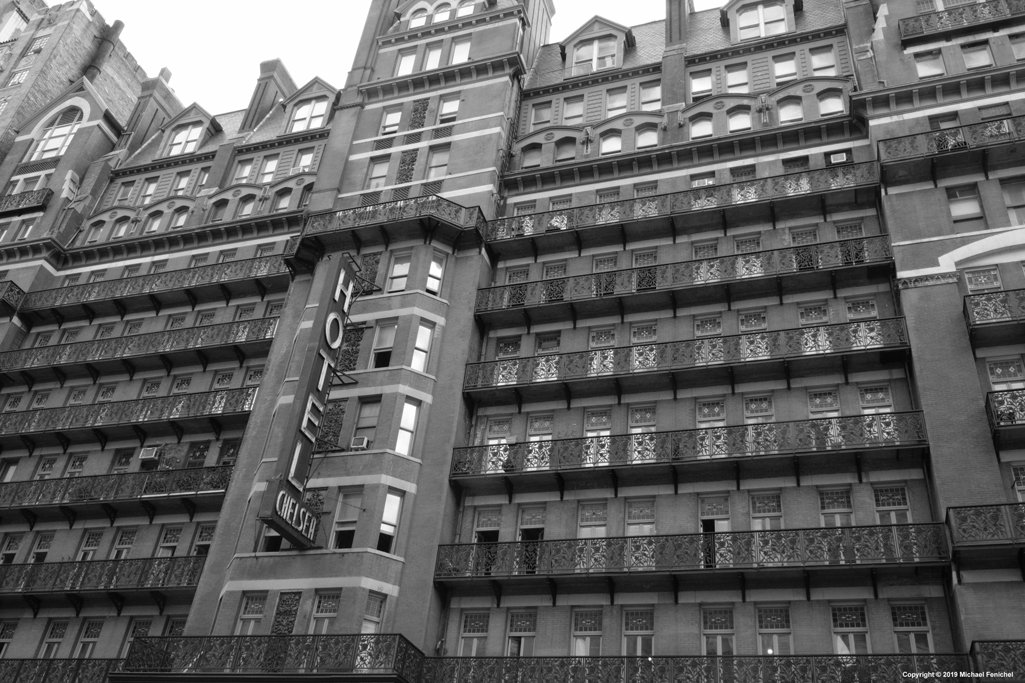 "I remember you well in the Chelsea Hotel
You were famous, your heart was a legend
You told me again you preferred handsome men
But for me you would make an exception".....

That was an iconic song ("Chelsea Hotel"), describing Cohen's informal dalliances with 60's music legends in a callous &/or jaded way. But years later, and in his death, Leonard Cohen is perhaps best remembered for this purely spiritual song he spent years writing:


"Hallelujah" - Leonard Cohen
"I did my best, it wasn't much
I couldn't feel, so I tried to touch
I've told the truth, I didn't come to fool you
And even though it all went wrong
I'll stand before the Lord of Song
With nothing on my tongue but Hallelujah"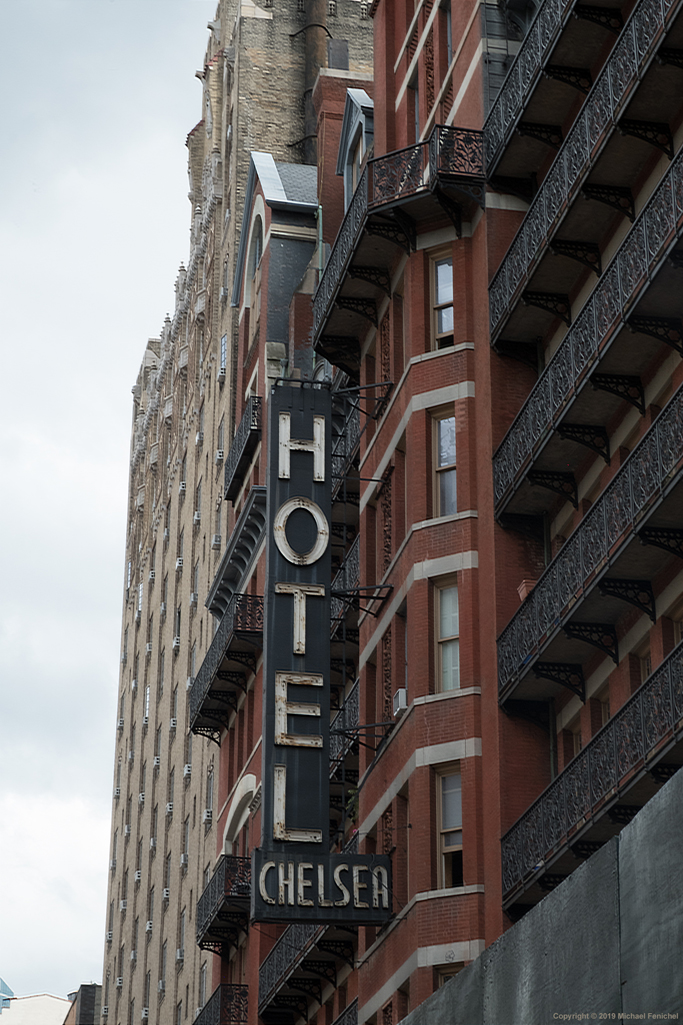 Click/tap for more New York, New York


Amsterdam
|
Boston
|
California
|
Cuba
|
D.C.
|
Florida
|
Hawai'i
|
Moscow
|
New York
|
Paris
|
Prague
|
Spain
|
Stockholm
|
Toronto
|
Turkey

All photographs herein are Copyright © 1984-2021 Michael Fenichel. All Rights Reserved. Most images are available for sale as archival-quality prints or digital images. Please write for further information on purchasing or licensing.
This page last updated: Thursday, 24-Jun-2021 00:47:30 EDT