Imagine:
Strawberry Fields (Central Park, New York City)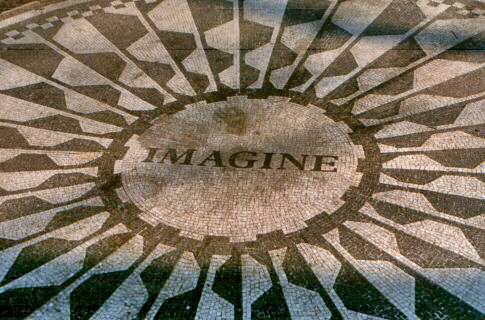 This is the mosaic in New York's Central Park, a monument to John Lennon's vision of peace and love.
Below is the "IMAGINE" monument, 20 years exactly from the day John Lennon was gunned down in front of his home on Central Park West & 72nd Street (The Dakota). December 8, 1980

This is the scene Dec.8 2000, with flowers and photographs, and tourists and fans from everywhere on earth, pausing to reflect. Imagine. I signed this poster, too: "We all shine on!"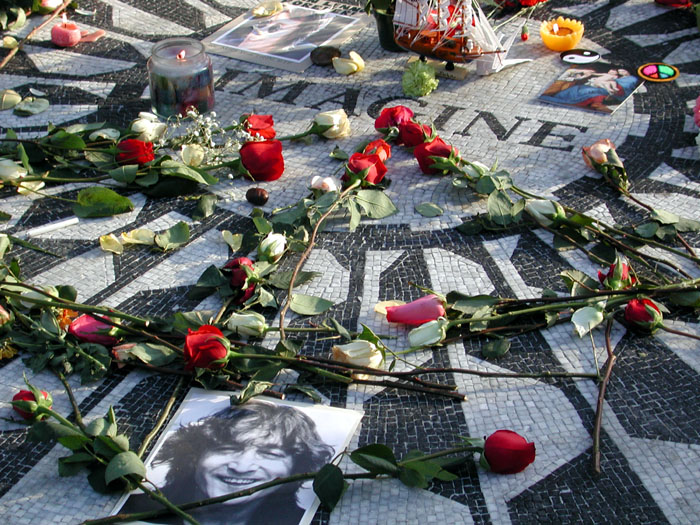 Today, decades since that tragic ending to a Dream, around our planet today, Lennon still inspires us to Imagine a better world.
Lennon Wall, Prague (2009)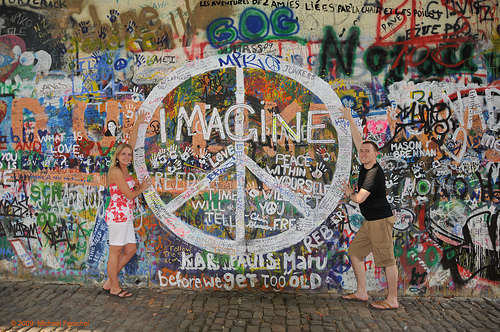 Lennon Wall, Prague (2009)
Click or Tap on the Photo Above For a Guided Photo Tour through Prague

Photographs Copyright © 1994-2018 Michael Fenichel





---
NEW YORK CITY
|
2001 Peace Image
|
George Harrison Tribute
|
2013 - Lennon Wall
|
Central Park Collection
---

Photography by Fenichel MAIN INDEX

Last Updated : Thursday, 19-Apr-2018 01:21:13 EDT
We all Shine On

Copyright © 1994-2018 Michael Fenichel