Good Times on Çamlica Hill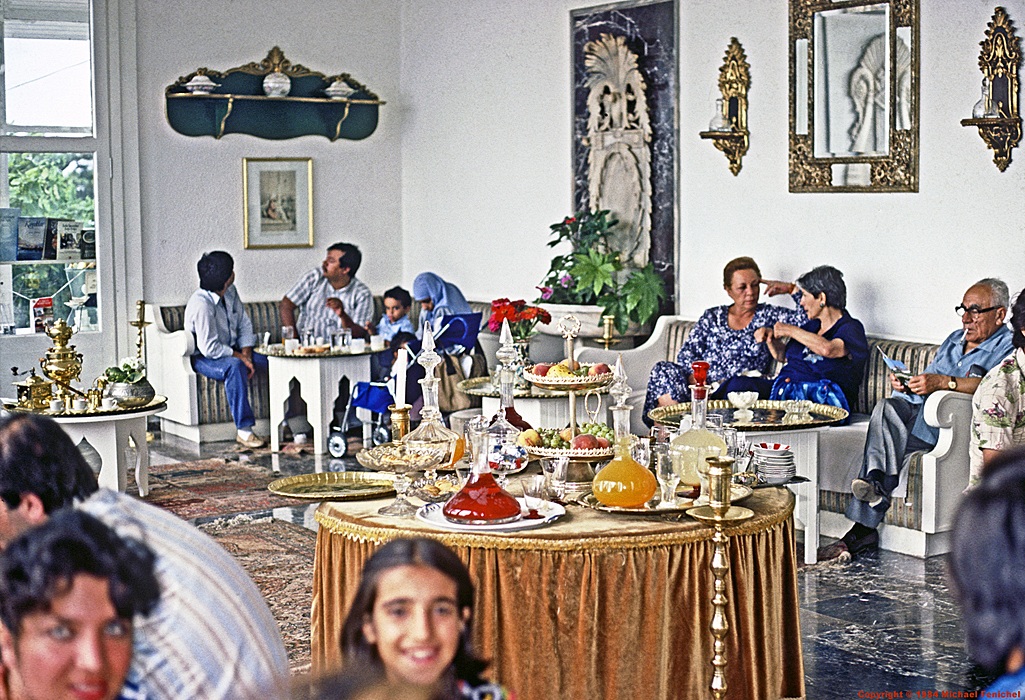 ---
[1986, Kodachrome KM25]

Happy Times in Istanbul, before earthcquakes and man-made situations claimed so much.

This was in the parlor of a grand mansion in Çamlica, Istanbul, atop the hill. It was once home to a famous Turkish composer, and later opened to the public and converted over time to various uses, including its time as a wonderful respite in the sun to enjoy the fresh air, views, and lovely surroundings.

Here we enjoyed tea and juices, along with the beautiful views on the terraces outside. Returning there virtually now via Kodachrome (KM25) time machine - I love the colors and the smiles, and treasure the memories.
---


Turkey : Bodrum: Camel Peach Peddler St. Peter's Castle | Kismet - Kuşadası | Istanbul: Old City | Süleymaniye Mosk

Fotos by Fenichel: Amsterdam | Boston | California | DC | Florida | Hawai'i | Moscow | New York | Paris | Prague | Spain | Stockholm

www.fenichel.com/Camlica.shtml

Photography by Fenichel © 1996-2016 Michael Fenichel

Last Updated: Wednesday, 21-Oct-2015 21:10:50 CDT