Stockholm, Sweden
Gamla Stan, Stockholm - Obelisk & Fountain ('Well')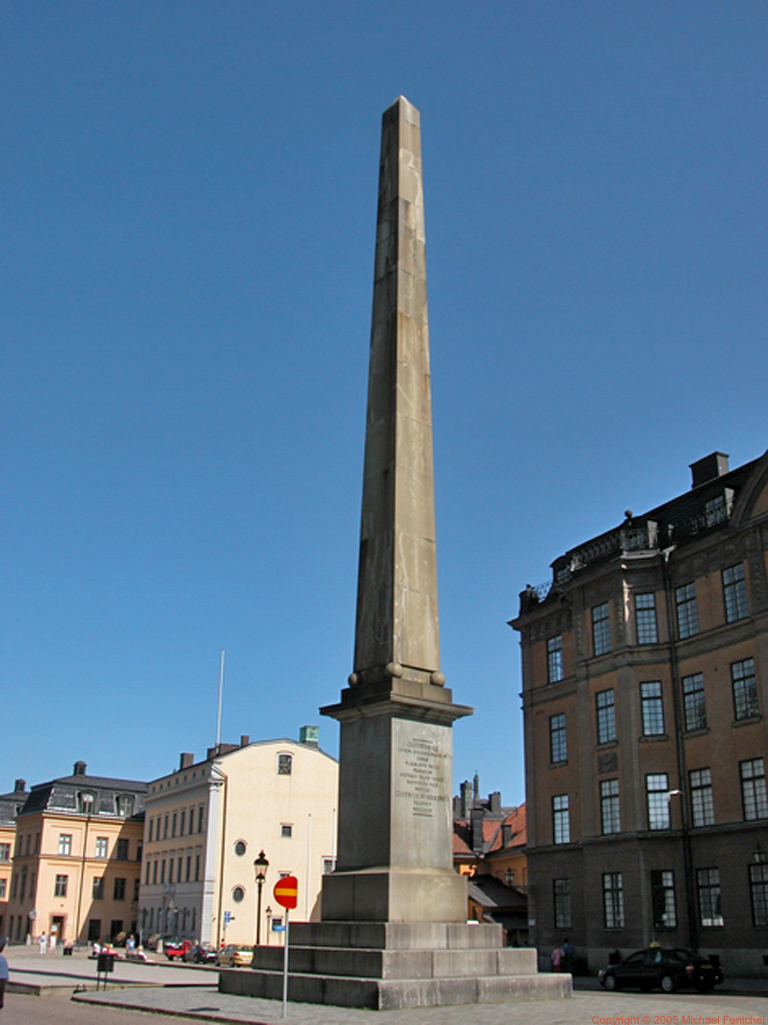 Photograph Copyright © 2005-2016 Michael Fenichel

Above is the Obelisk near the old church and Royal Palace.

Below is the Old Town well, in the heart of Gamla Stan, still in use today. With its modern water supply, locals still come with water containers as children play nearby or catch a spray of cool water on a warm summer day.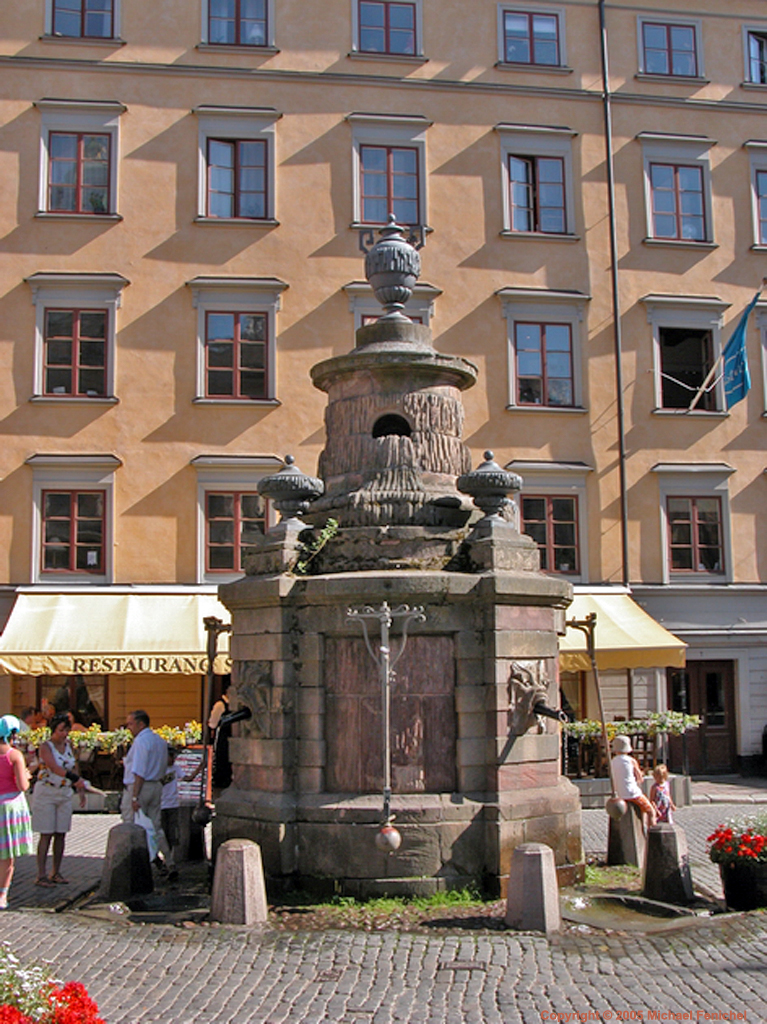 Photograph Copyright © 2005-2016 Michael Fenichel

This fountain pump, with gargoyles watching the spouts, still functions and is a source of cool, clean water. Old Town Square is known for a major historical event, the so-called Stockholm Bloodbath. On one building wall here, there is still a cannonball lodged in the wall, courtesy of the Danes. There are also several tributes to the heroism of St. George, who 'slew the dragon' according to legend.
---


Stockholm: Changing of the Guard | Gamla Stan: Alleys | Narrow Streets | Stortorget | Obelisk and Fountain | Skeppsholmen | Smorgasbord | Södermalm and Royal Palace | St. George & the Dragon



INDEX: Amsterdam | Boston | California | DC | Florida | Hawaii | Moscow | NY | Paris | Prague | Spain | Toronto | Turkey



---
www.fenichel.com/stockholm/gamlastan2.shtml

Photography by Fenichel Copyright © 1985-2016 Michael Fenichel. All Rights Reserved.

This page last updated: Thursday, 25-Feb-2016 04:06:48 EST