Stockholm, Sweden
Sights No.3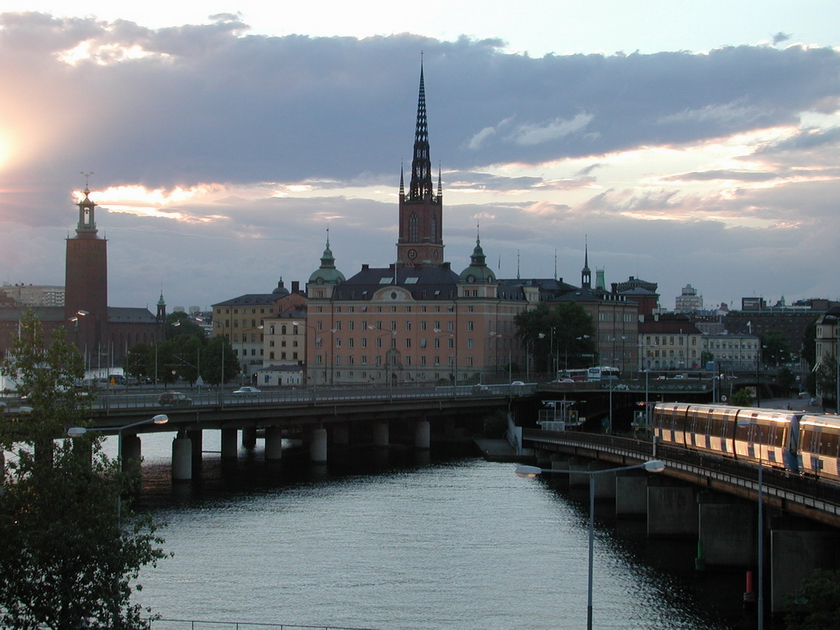 Photograph Copyright © 2005-2016 Michael Fenichel
Next stop: Stockholm. This was taken from the South Bridge, approaching from Södermalm with Gamla Stan directly ahead.
The train is travelling Northwest towards Central Station. This is the scene Mikael Blomkvist sees in Girl with the Dragon Tattoo, which many will recognize from the film's opening, a prime view from a swanky apartment overlooking the bridge to Gamla Stan.

I don't know about "Midnight sun", but looking north and east it seems to get dark around 4AM and light up again around 5AM, in the midst of summer.
One can find some interesting monuments walking north along the water, towards the Royal Palace, with its changing of the guard. Just before walking up the hill towards the old Gamla Stan center, one can also see some rather unusual public art, floating near the northern bridges.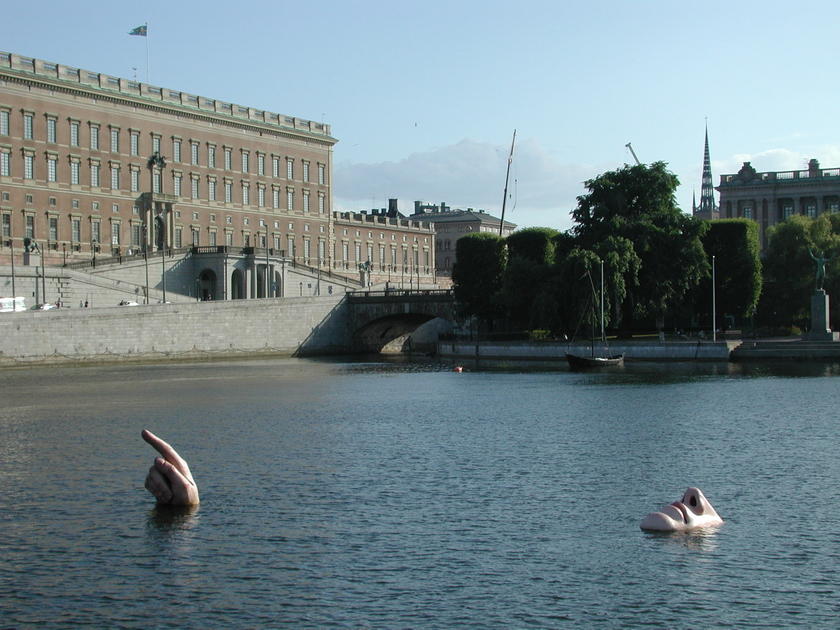 Photograph Copyright © 2005-2016 Michael Fenichel

Across the water is one of Sweden's many outdoor art museums, which you can walk to from here by taking a royal bridge past the elegant waterfront hotels, and coming upon this tiny island. What a lovely place to take a stroll on a warm sunny day! This is one of the Modern Art, Architecture, and design exhibitions which can be found indoors and outdoors here on the island of Skeppsholmen . (There's an amusement park at the end, too.)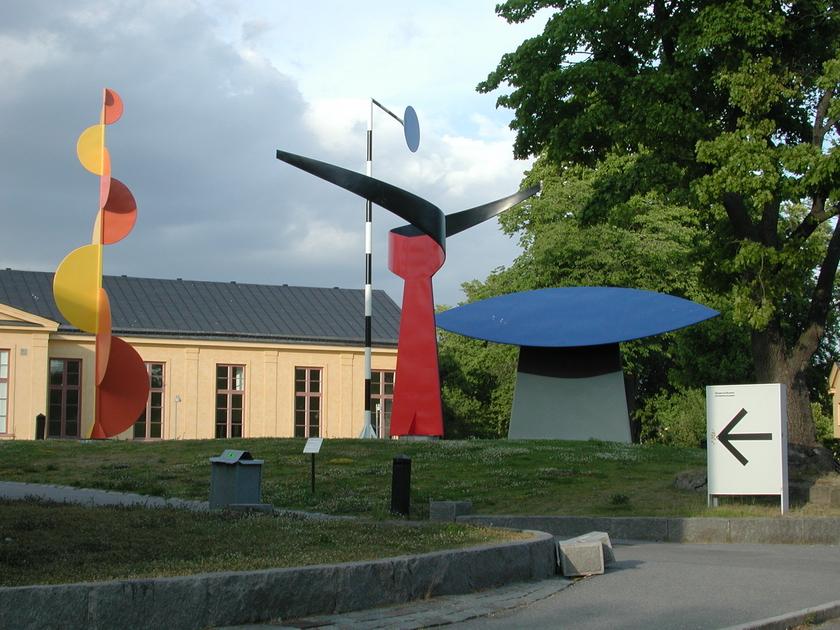 Photograph Copyright © 2005-2016 Michael Fenichel
Stockholm: Changing of the Guard | Gamla Stan: Alleys / Classic Scenes / Obelisk and Fountain | Skeppsholmen | Smorgasbord | Södermalm and Royal Palace | St. George & the Dragon



Amsterdam | California | DC | Florida | Hawai'i | Moscow | NY | Paris | Prague | Spain | Turkey


---



www.fenichel.com/stockholm/stockholm3.shtml

Photography by Fenichel Copyright © 1985-2016 Michael Fenichel. All Rights Reserved.

This page last updated: Tuesday, 05-Jan-2016 23:27:15 EST