Stockholm, Sweden
Stortorget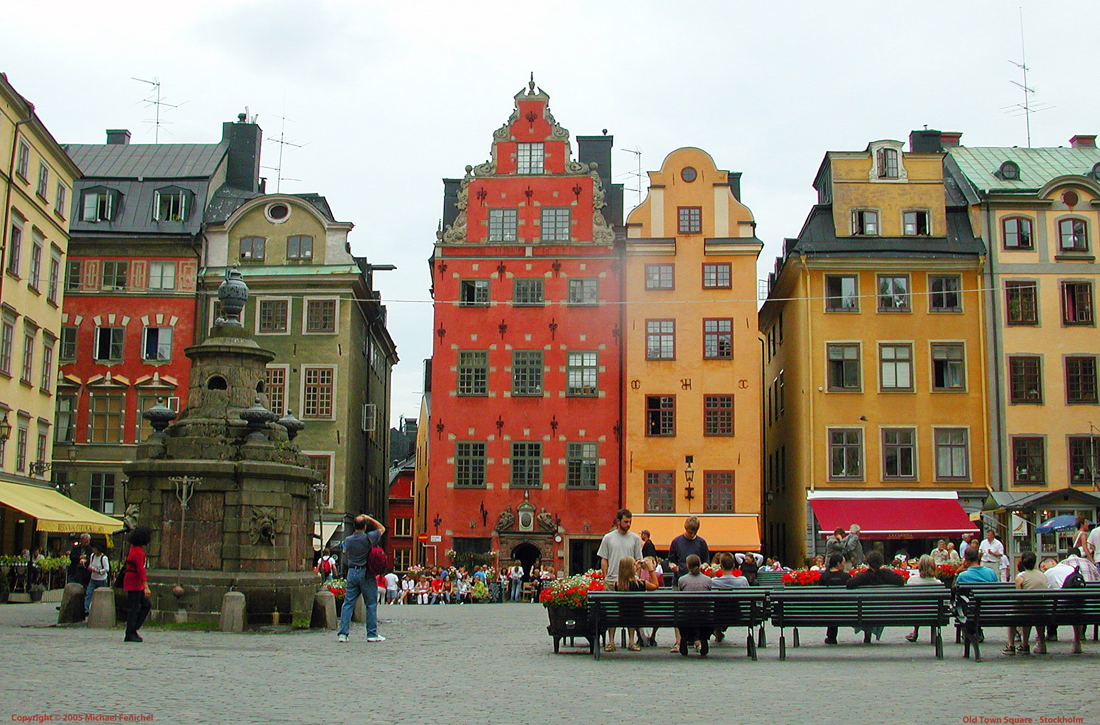 This is in the charming old square in Gamla Stan with the Nobel Museum, a hotel with Danish cannonball still in the wall, a famed Fountain, and a great deal of Swedish history.

Nearby are an obelisk, the Royal Palace (with changing of the guard), and the winding alleys of Gamla Stan.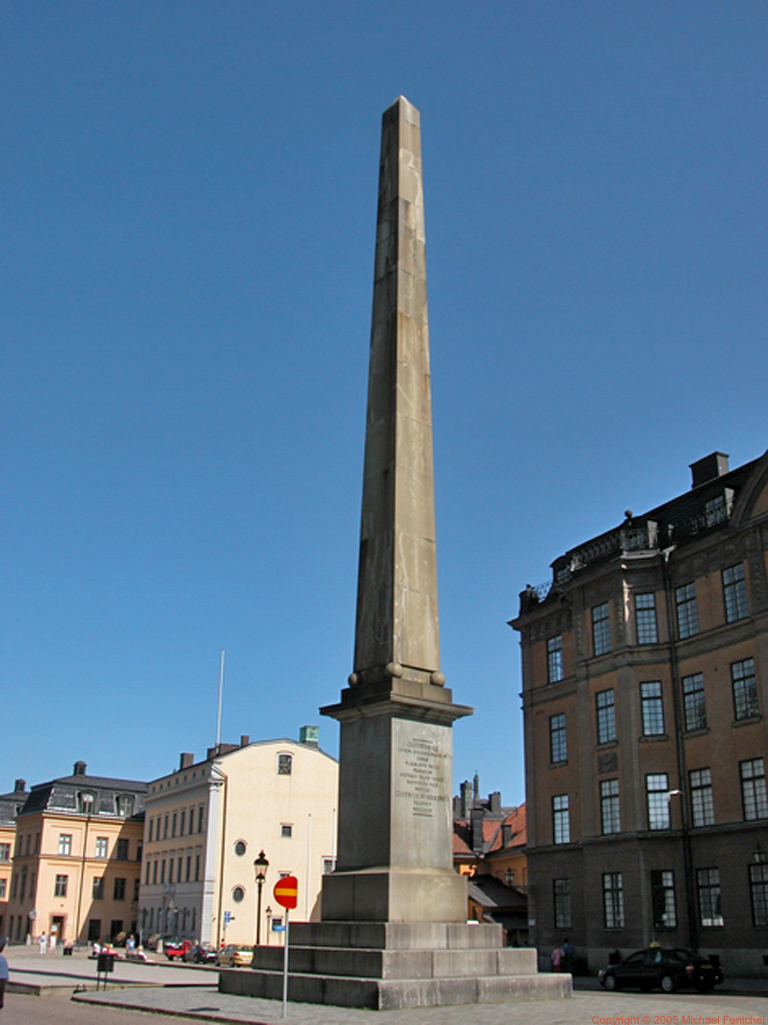 Photograph Copyright © 2005-2016 Michael Fenichel
The obelisk stands nearby the Royal Palace, Stock Exchange, bustling shoppes, cafes, museums, and alleyways.

One of the most important conflicts in Swedish history is still held in memory through the many statues of St. George slaying the dragon (otherwise known as "Denmark").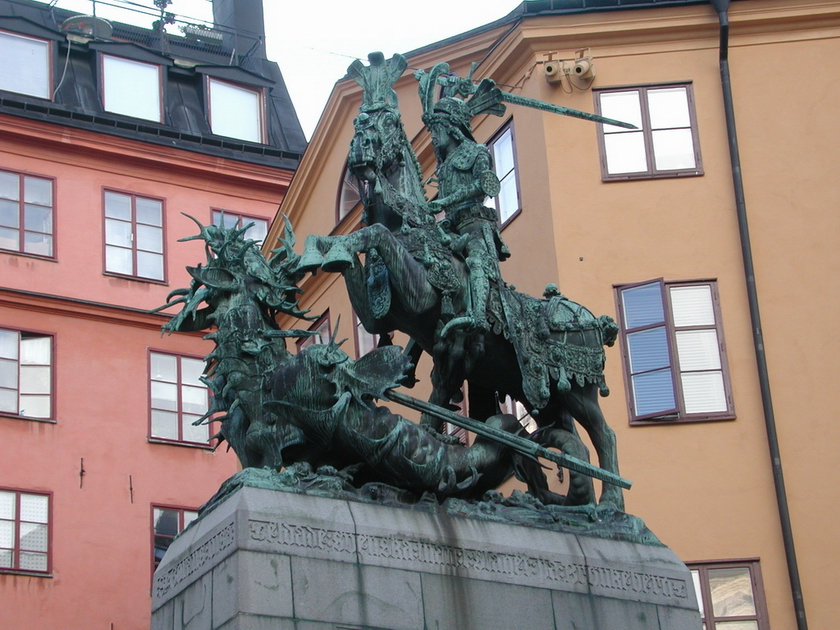 Photograph Copyright © 2005-2016 Michael Fenichel

Stockholm: | Alleys & Views | City Sights | Gamla Stan | Smorgasbord



Amsterdam | California | DC | Florida | Hawai'i | Moscow | NY | Paris | Prague | Spain | Toronto | Turkey


---


www.fenichel.com/stockholm/stortorget.shtml

Photography by Fenichel Copyright © 1985-2016 Michael Fenichel. All Rights Reserved.

This page last updated: Thursday, 25-Feb-2016 02:40:40 EST