Stockholm, Sweden
Gamla Stan (The Old Town)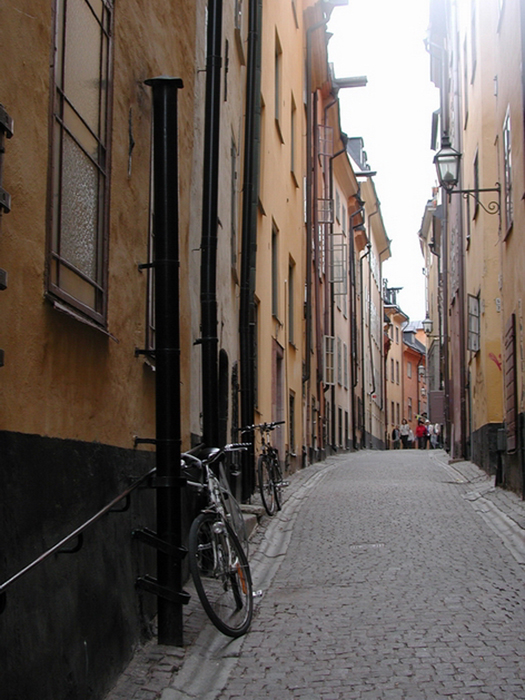 Photograph Copyright © 2005-2016 Michael Fenichel

Here are two favorite images from among the many narrow alleys of Gamla Stan, Stockholm's Old City.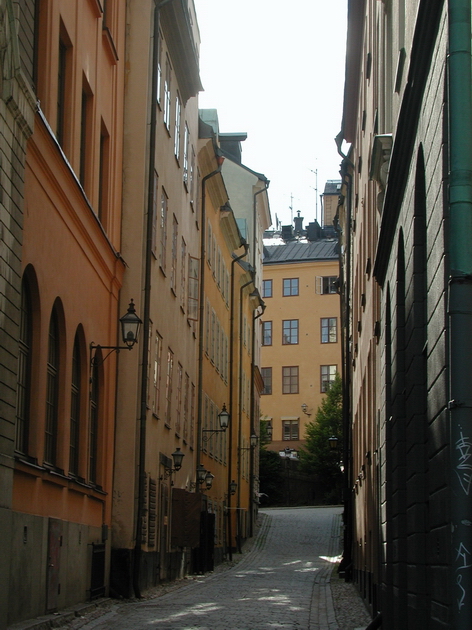 Photograph Copyright © 2005-2016 Michael Fenichel

Following these alleyways up from the water, one soon experiences the old city of Gamla Stan, with cobblestone streets, tiny cafes and shops, and its lively, historic Town Square, where a cannon ball can still be seen lodged in the corner of a building - shot from the Danes, the Swede's primary adversary over the eons. There is also a still-working fountain here, with gargoyles watching the spouts. The square is associated with a major historical event, the so-called Stockholm Bloodbath.


---


Stockholm: Changing of the Guard | Gamla Stan: Alleys / Obelisk and Fountain | Skeppsholmen | Smorgasbord | Södermalm and Royal Palace | St. George & the Dragon



INDEX: Amsterdam | Boston | California | Cuba | D.C. | Florida | Hawai'i | Moscow | New York | Paris | Prague | Spain | Toronto | Turkey




---
www.fenichel.com/stockholm/gamlastan.shtml

Photography by Fenichel Copyright © 1985-2018 Michael Fenichel. All Rights Reserved.

This page last updated: Friday, 30-Mar-2018 03:24:05 EDT