Stockholm, Sweden
Smorgasbord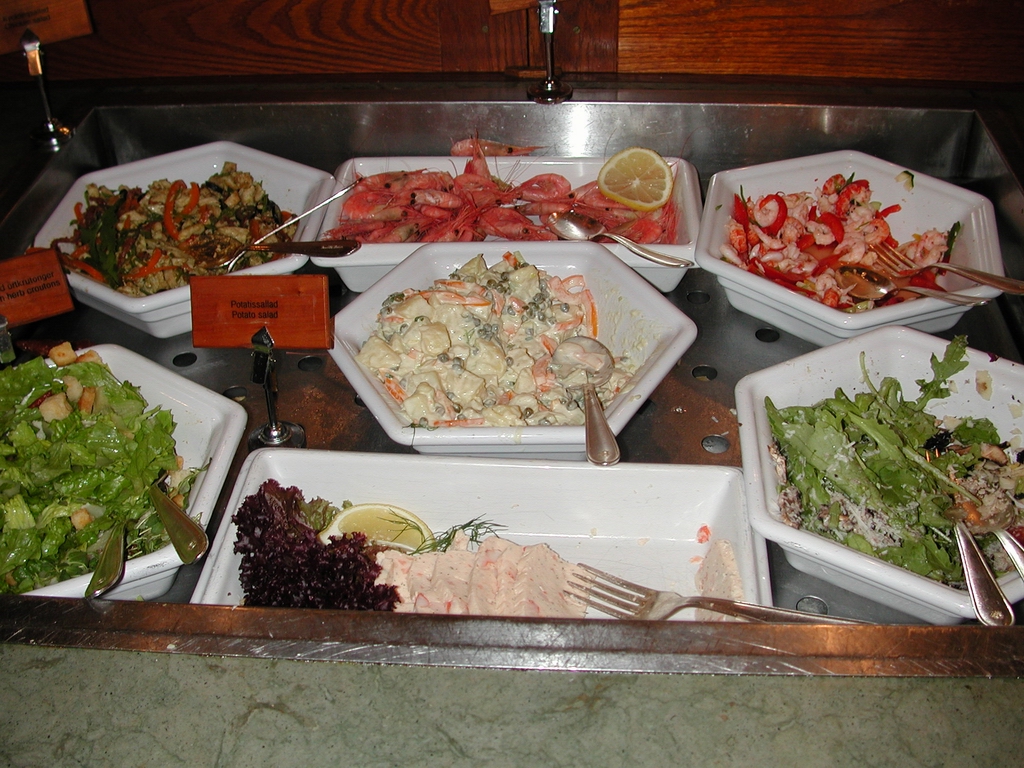 Photograph Copyright © 2005-2018 Michael Fenichel


So as not to be cruel, the massive dessert tables are not shown here... Above is one of many sections of appetizers and salads, aside from the soups and hot foods and seafood sections. Genuine Swedish Smorgasbord, at Stockholm's Grand Hotel.

This was not only delicious but a perfect exercise in digital food photography. See the nice greens and reds, and lemon yellow?

Actually, almost everything in this photo is on the South Beach Diet! :-)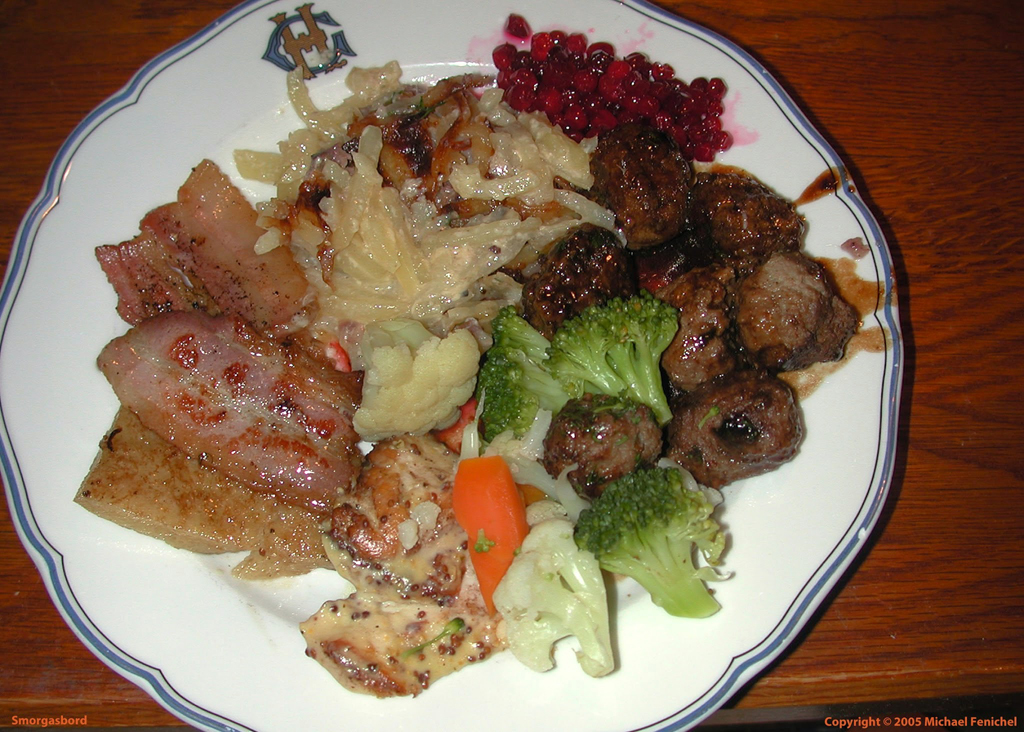 After a first plate, typically shrimp and various salads, a next round might include marinated salmon, smoked eel, potatos with dill or anchovies, or matjesill herring served with sour cream and chives. And then on to some meat - perhaps Swedish meatballs with lingon berries, and some fresh steamed veggies - there are plenty of choices for non-meat dishes! And drinks and crackers and cheese.

Finally, after the huge food fest of appetizers and salads and entrees collectively known as 'smorgasbord', there remained mountains of beautiful fresh fruits, for the still-hungry and health-focused. Confession: a small dish of vanilla ice cream with cloudberries at the very end was like 'icing on the cake' but Swedish style cool and refreshing. With or with out aquavit. Or pastries.


O.K. Here's the healthy option, instead of (or after) a dozen or so dishes among a whole smorgasbord of choices.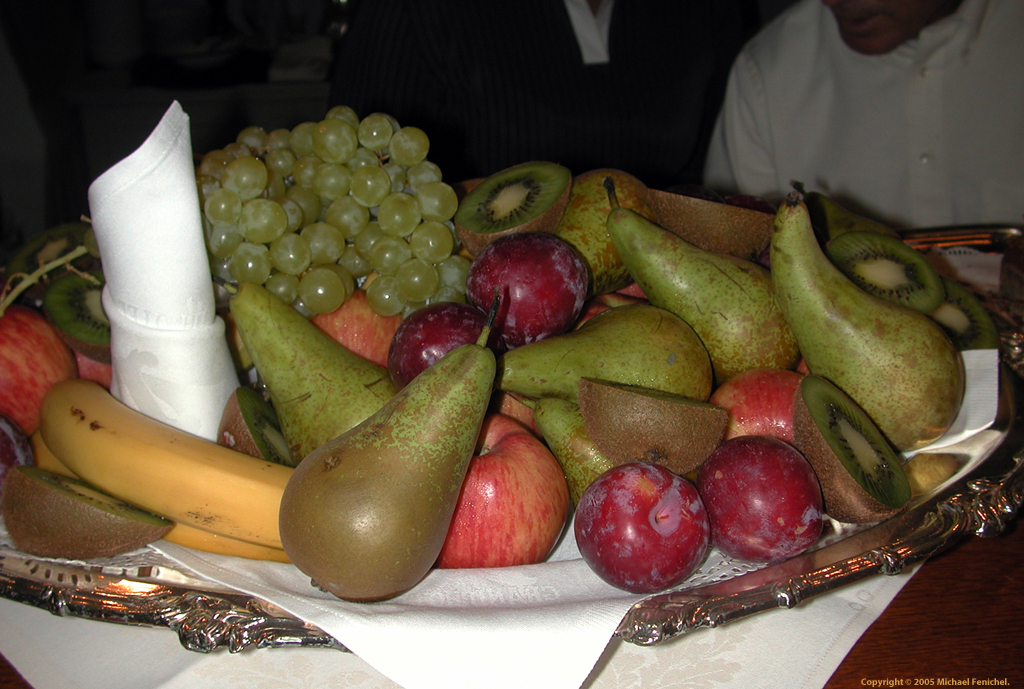 ---


Stockholm Index : Art & Architecture | Södermalm | Gamla Stan | Saint George & Dragon | Skeppsholmen



HOME: Amsterdam | Boston | California | Cuba | DC | Florida | Hawai'i | Moscow | New York | Paris | Prague | Spain | Turkey




---
www.fenichel.com/stockholm/smorgasbord.shtml

Photography by Fenichel Copyright © 1985-2018 Michael Fenichel. All Rights Reserved.

This page last updated: Friday, 30-Mar-2018 03:16:37 EDT