Stockholm, Sweden
Skeppsholmen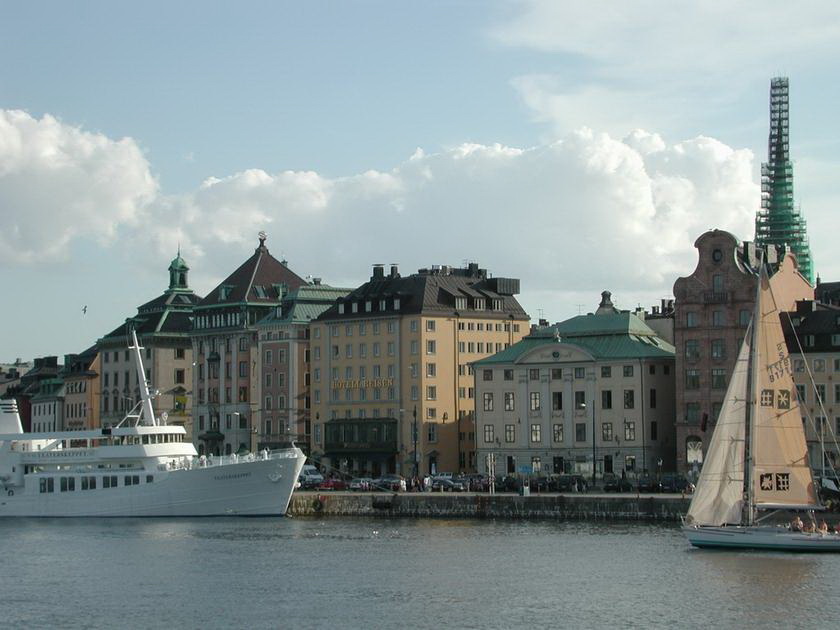 Photograph Copyright © 2005-2016 Michael Fenichel
Here is the view looking West to Gamla Stan from Skeppsholmen, with the Moderna Museet and Arkitekturmuseum, sharing indoor space in a building designed by a Spanish architect. One can find several colorful, often whimsical outdoor exhibits of contemporary art and design while enjoying a walk surrounded by nature. In the center of this photo, across the water is Hotel Reisen, with the alleys on either side of it leading directly into the heart of Gamla Stan. Slightly to the right of this view is a roadway ramp up a hill past the Royal Palace, obelisk and church, into the Old Town Square. And to my right, just where the bridges between Skeppsholmen, Norrmalm, and Gamla Stan meet, is the Grand Hotel, legendary still for its authentic (and vast) smorgasbord.


Bridges and boats abound. Here's the view from the Royal Bridge between Gamla Stan and Skeppsholmen.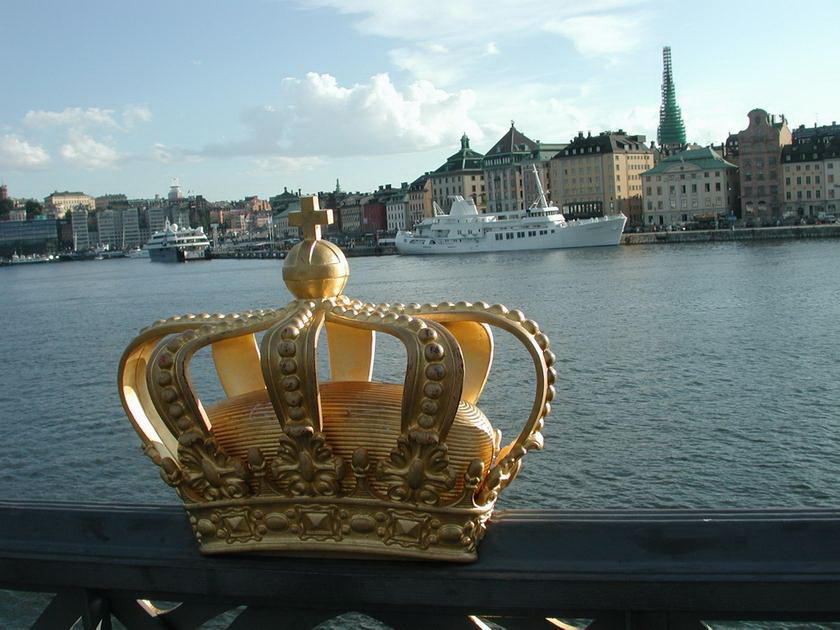 Photograph Copyright © 2005-2016 Michael Fenichel
Several interesting art and architecture museums are located on Skeppsholmen. This small island lies just over the footbridge from the larger Norrmalm area, just across the water via another foot bridge, past dinner boats and ice cream stands, at the Northeast edge of Gamla Stan. A nice stroll along the water, past the Grand Hotel, onto the longer bridge (the one above, with the crowns)... and here you are: Indoor and outdoor museums, lovely bucolic serenity for romance or nature appreciation, and an amusement park at the end.

Another island to the east is Djurgården, which boasts the world's first open-air museum, Skansen, whose exhibits include 150 houses from the various regions of Sweden.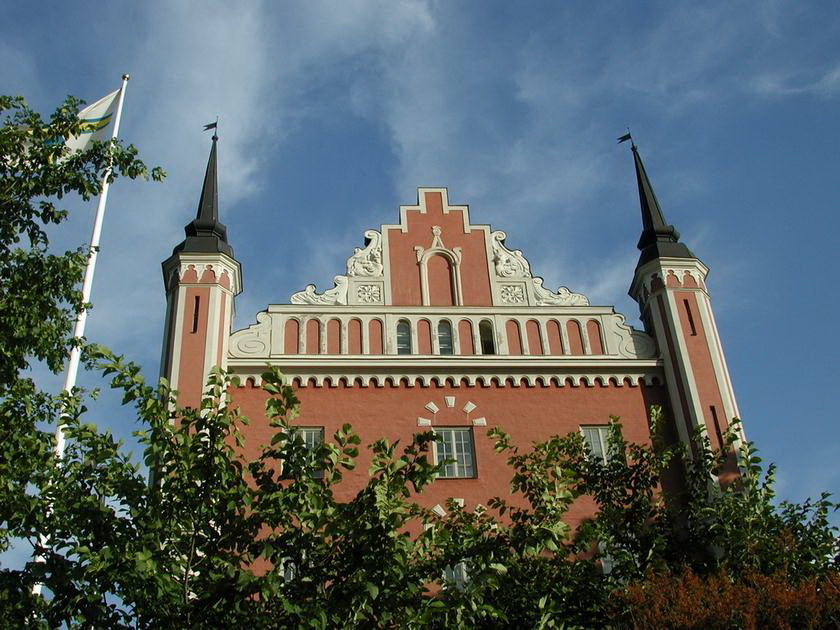 Photograph Copyright © 2005-2016 Michael Fenichel
Stockholm: | Alleys & Views | City Sights | Gamla Stan : Stortorget | Smorgasbord



Amsterdam | Boston | California | DC | Florida | Hawai'i | Moscow | NY | Paris | Prague | Spain | Turkey


---


www.fenichel.com/stockholm/stockholm4.shtml

Photography by Fenichel Copyright © 1985-2016 Michael Fenichel. All Rights Reserved.

This page last updated: Tuesday, 05-Jan-2016 20:07:12 EST