City Sights of Moscow
Historical Architecture
There are an incredible variety of churches and cathedrals throughout Moscow, many like the one below boasting proud histories of survival over the centuries. The Church of St. Clement, Pope of Rome, with its blue dome and stunning architecture, is an excellent example. Last rebuilt in the 1600's and 1700's, this is in the Zamoskvorechye District of Moscow.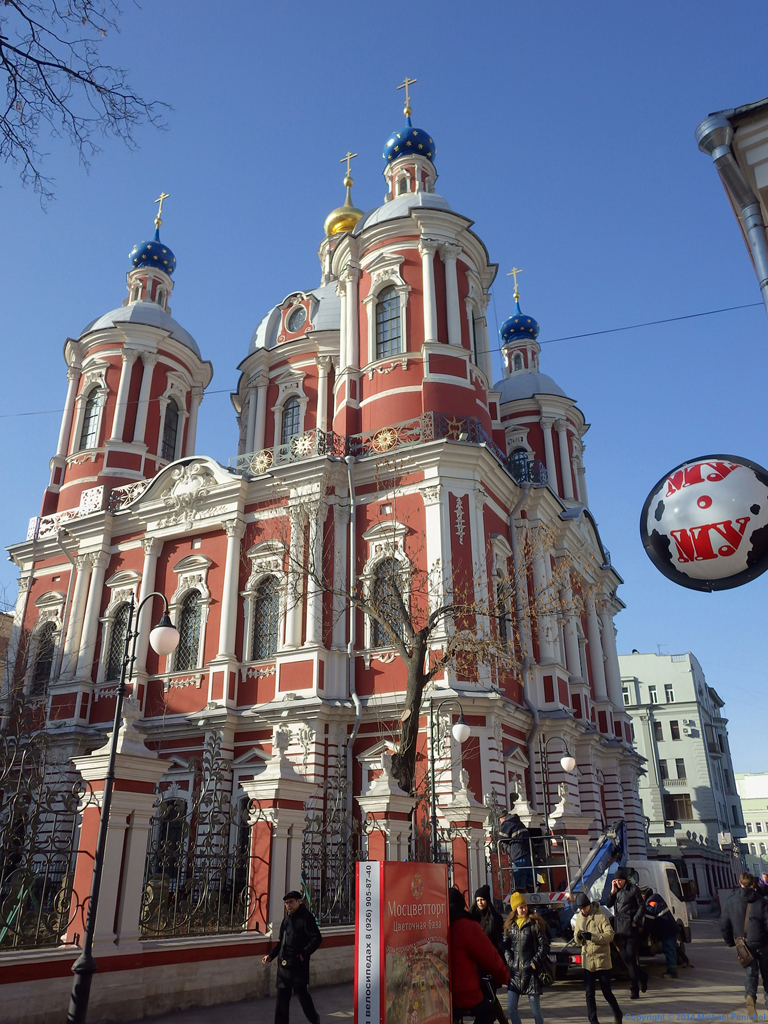 In Moscow today we find a rich mix of Baroque, Byzantine, neo-classic and 'post modern' architecture. Some here (young & old) worry about how quickly the huge complexes have swallowed up much of the city's history, but there are many remaining historical and architectural wonders still, indoors, outdoors, on the 7 hills, and even underground.

The onion-domed churches and cathedrals are plentiful and beautiful, each with a story.
Cathedral of the Epiphany (Near Red Square)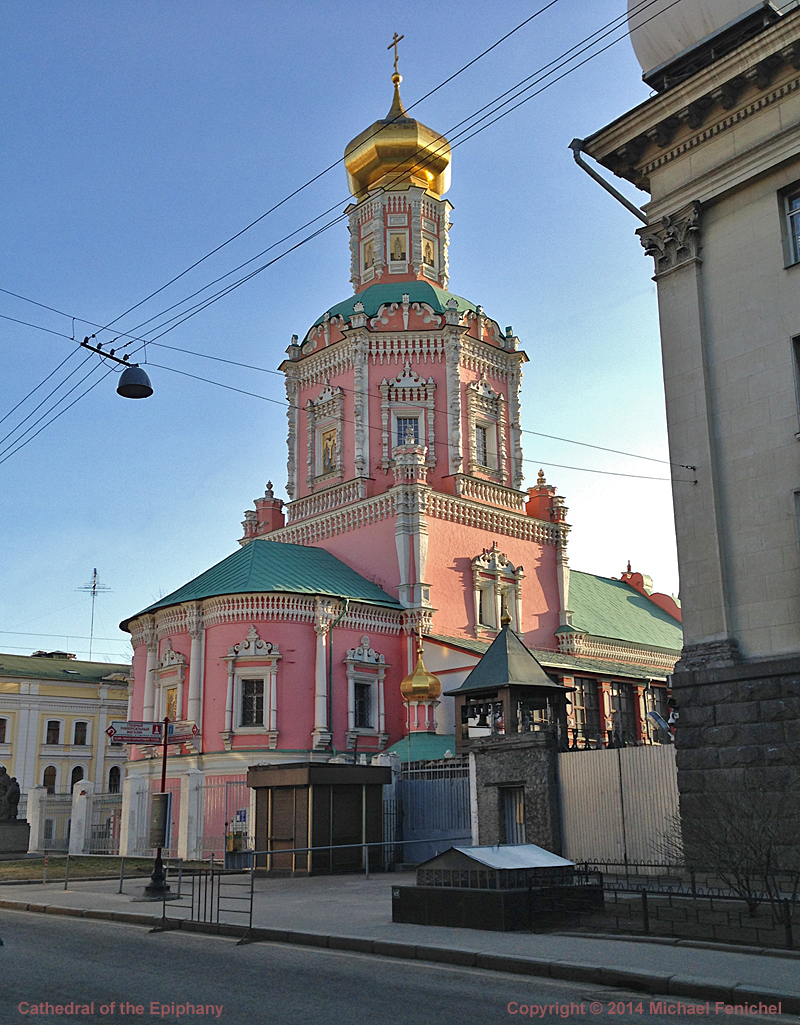 Cathedral of the Assumption
The Cathedral of the Assumption (Dormition) is the oldest church in the Kremlin and also the most important, as the seat of the Russian Orthodox Church since 1326, at which time present-day Moscow was a part of the state of Muscovy, the most powerful of the Russian principalities.

Below is the southern gate of the Dormition (Assumption) Cathedral in the Kremlin, Moscow. This was the main entrance, used for the tsars' processions.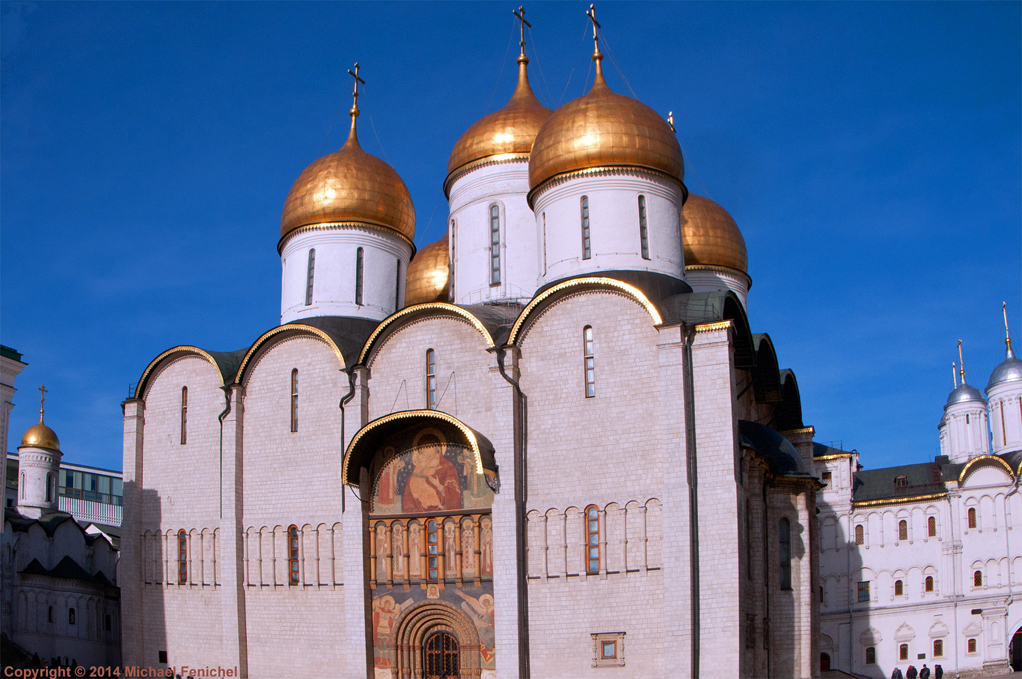 Yeliseev's Food Hall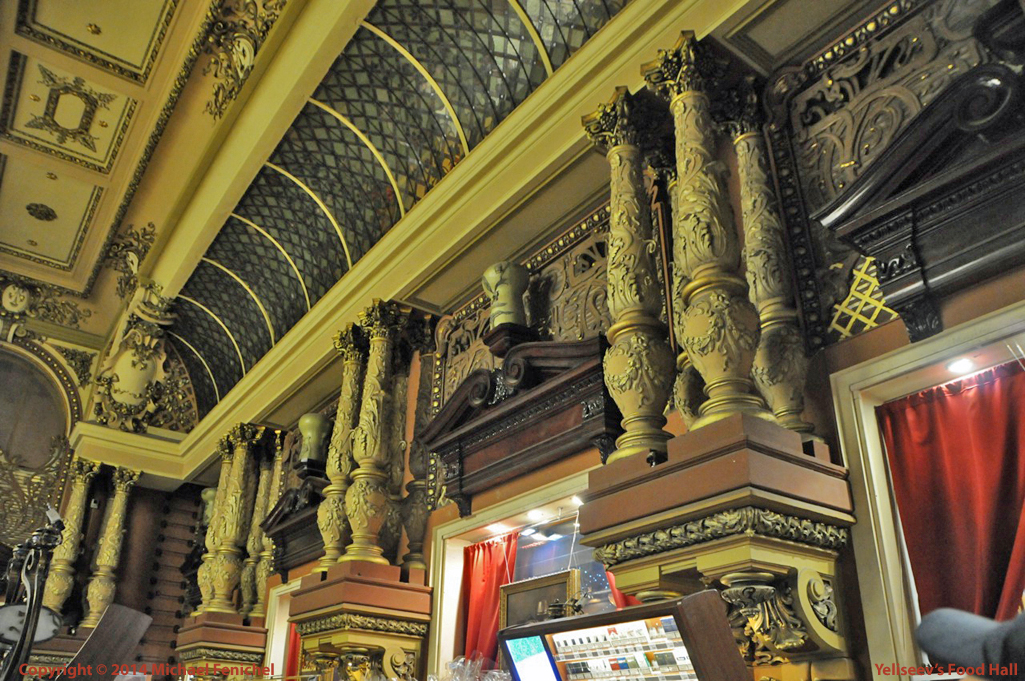 Here is an example of classic indoor architecture, It feels like being inside a cathedral, or maybe Hogwarts. But this is a 'food hall' unlike any Whole Foods, or even Zabar's or a farmer's market. More like a living museum. My host took me here for a quick peak inside this Moscow institution. All the ABC's: Art, Borscht, Caviar...
MOSCOW : St.Basil's Cathedral: Day & Night | Red Square | Lenin's Grave | Kremlin | Russian Art | Metro Art | More City Sights

---

Fenfotos INDEX: Amsterdam | Boston | California | Cuba | D.C. | Florida | Hawai'i | New York | Paris | Prague | Spain | Stockholm | Toronto | Turkey
This page last updated: Monday, 11-Jun-2018 00:26:36 EDT
Copyright © 2014-2018 Michael Fenichel