Sights and Sounds of Moscow
Tsereteli, Columbus, Peter the Great and Beatles
The work of Zurab Tsereteli, this Peter the Great Monument was unveiled in 1997 and there has been controversy and amusement since.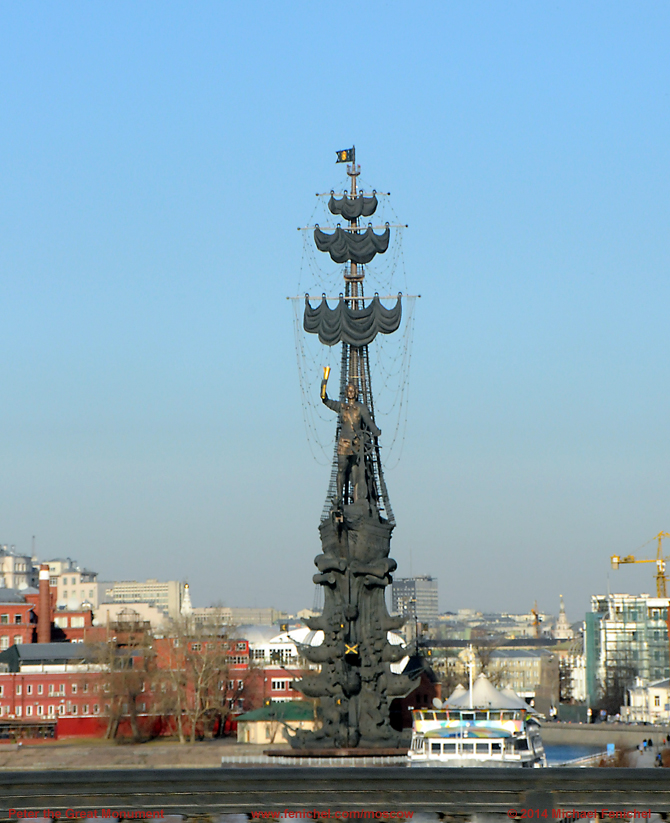 At 660 tons and 315 feet/94meters tall, this was originally made with the head of Christopher Columbus (explorer/'discoverer' of the Americas). The figure is still standing on Columbus' ship and dressed according to the style of 18th Century classicist art and/or the style of a "Roman Warrior". When Tsereteli was unable to find an interested buyer in the U.S., he next turned to Russia, chopping off the head of Columbus and replacing it with that of Peter the Great. The map in the Columbus/Peter's hand was now said to be the charter for the Russian Navy (celebrating 300 years at that time). The statue was marketed to St. Petersburg authorities - who rejected it. Ultimately it wound up where it is now. According to authorities, it is likely to stay.
Winter Fun in Red Square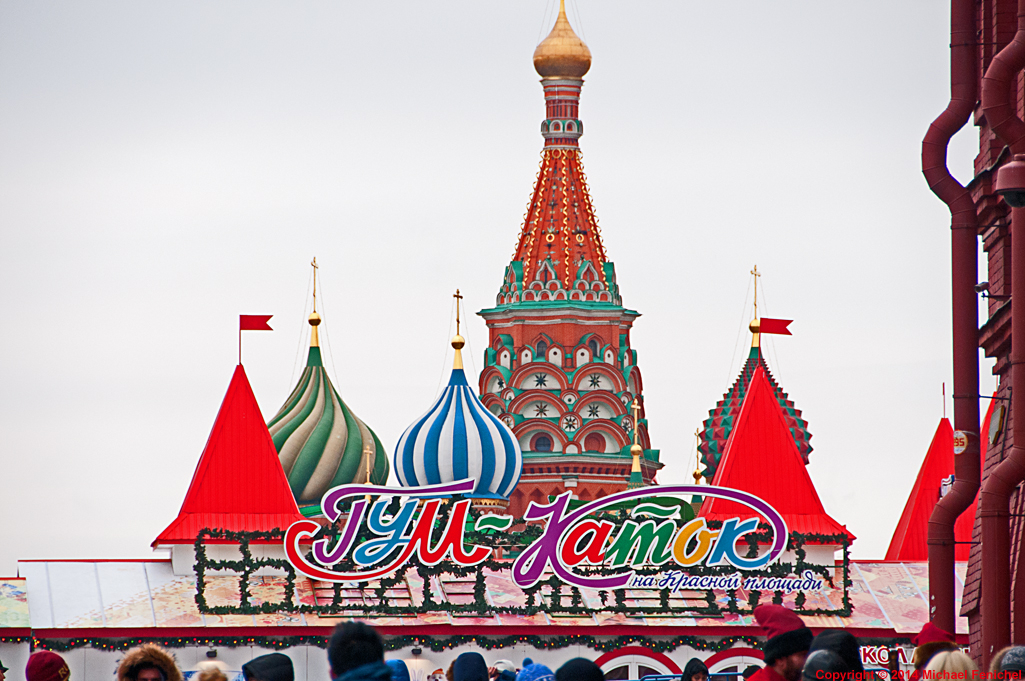 Beatles and Ice: All you Need...
For now, this mini tour will conclude with a short video clip, capturing a tiny bit of what it was like to be in Red Square in Februry/March 2014. It was a privilege to have a chance to witness history, on several levels. As these images were being taken, the Olympic athletes of the Sochi games were heading home, everyone was feeling positive and full of good will, but the news was now about conflict...

And as I walked through winter-cold Red Square, soaking up the mood and history, I walked past the ice skating rink, adorned with art from the Sochi theme (cute animals), GUM to the left, Kremlin to the right, and this is the music I heard playing at the ice rink, echoing across Red Square. (78 seconds) Nice. Some things are universal and profound.



MOSCOW : St.Basil's Cathedral: Day & Night | Red Square | Lenin's Grave | Kremlin | Russian Art | Metro Art | City Sights

---

Fenfotos INDEX: Amsterdam | Boston | California | DC | Florida | Hawai'i | NY | Paris | Prague | Spain | Stockholm | Toronto | Turkey
This page last updated: Wednesday, 24-Feb-2016 23:08:37 EST
Copyright © 2014-2016 Michael Fenichel