Prague (Praha), Czech Republic
Staroměstské náměstí (Old Town Square) - Týn Church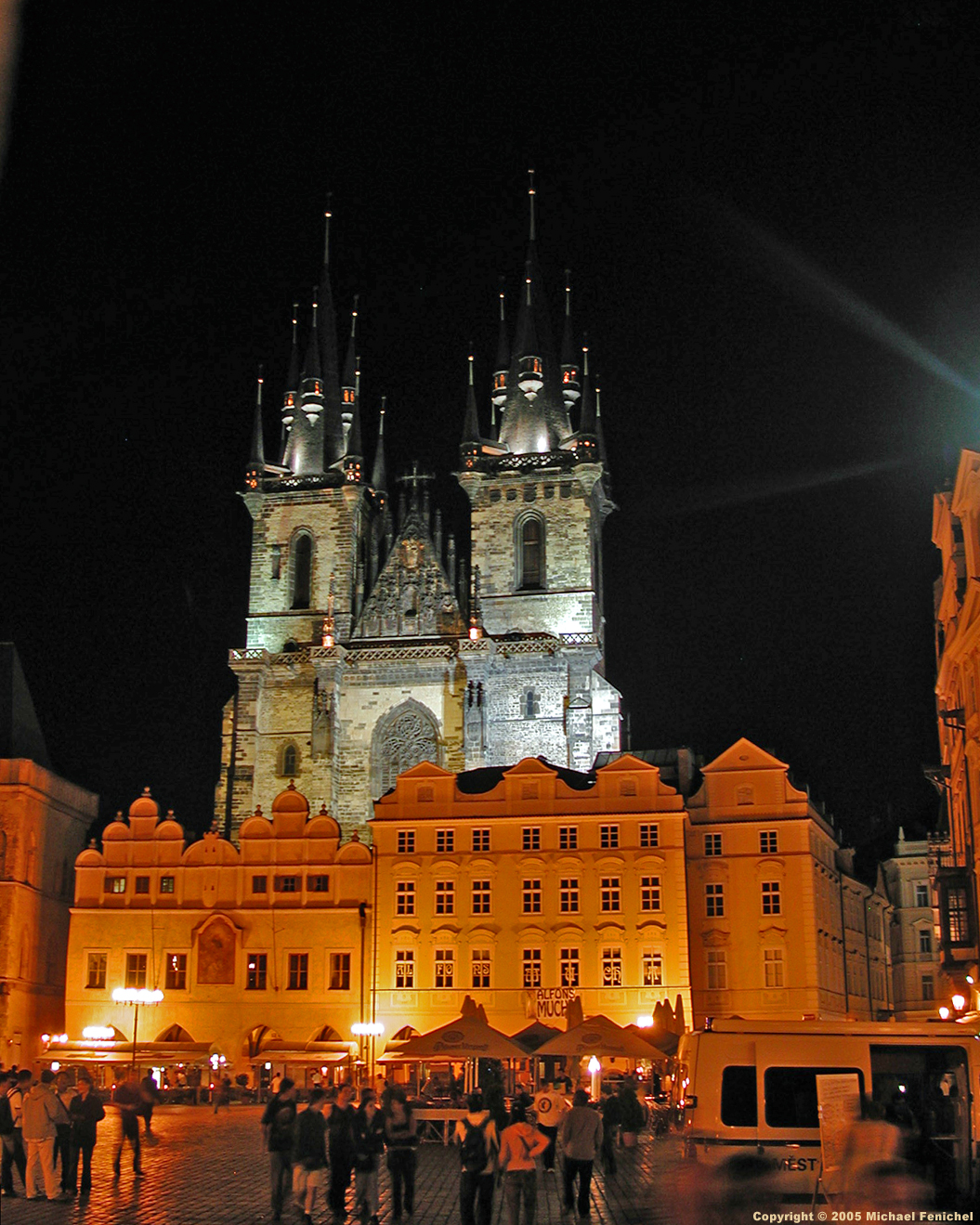 Formally, this classic Gothic church is The Church of Our Lady before Týn. Here in Staroměstské náměstí, Prague's Old Town Square, this was the main church of the Protestant Hussites in Prague. Replacing a smaller 11th century Romanesque church used by merchants assembling in the courtyard, the Church was built in the 14th century and its roof completed in the 15th century.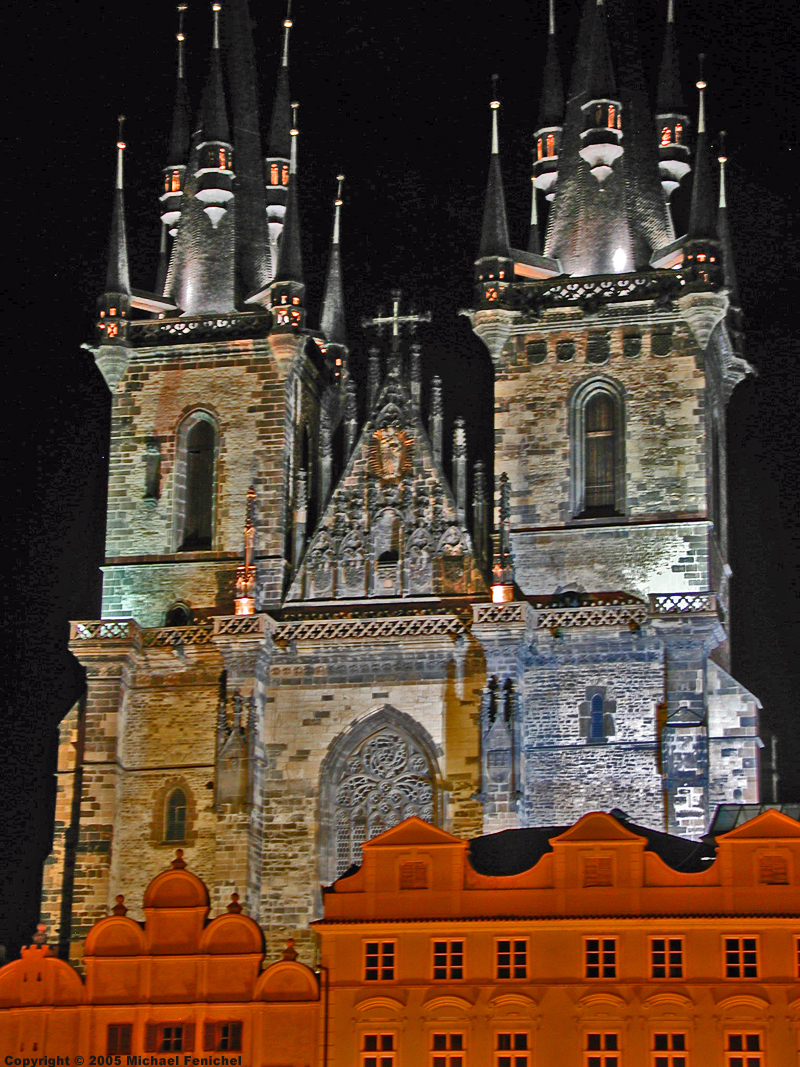 Some history [ Source: Prague.cz ]

"During the Hussite wars, the church was occupied by Hussites. The Hussite archbishop Jan Rokycana was a parson there since 1427 and he is buried there as well. After the wars had ended, it was planned to cover the church with a roof, but the wood for the roof was used to build a gallows for Rohac of Duba and his 50 companions. They were executed at the Old Town Square as the last Hussite warriors. The roof for the church was made 20 years later, using the wood intended for festive tribunes for the wedding of Czech King Ladislav Pohrobek with French Princess Magdalena. Ladislav Pohrobek died before the wedding was arranged.

During the reign of George of Podebrady in 15 th century, a statue of the ruler, called "Hussite King" and a Hussite symbol of a chalice were placed on the church.... Looking around from this vantage point are an amazing display of architecture, as well as a city of statues atop the roofs. Some of the names atop the building walls include Salvator Mundi and Svazy Vaclave. One of the buildings was a gymnasium (school) for a time, with a student named Kafka in attendance. There is an incredible amount of history in this square."

Prague : Vltava Views | Charles Bridge | Astronomical Clock (Orloj) | Týn Church | Josefov | Jubilee

Kutná Hora | Mala Strana | Prague Castle | Street Art | U.F.O. | View from Mala Strana Tower | Wenceslas Square



INDEX: Amsterdam | Boston | California | Cuba | DC | Florida | Hawai'i | Moscow | N.Y. | Paris | Spain | Stockholm | Toronto | Turkey

---


www.fenichel.com/prague/TynNight.shtml

Photography by Fenichel Copyright © 1985-2018 Michael Fenichel. All Rights Reserved.

This page last updated:Sunday, 22-Apr-2018 01:04:28 EDT