Prague (Praha), Czech Republic
Wenceslas Square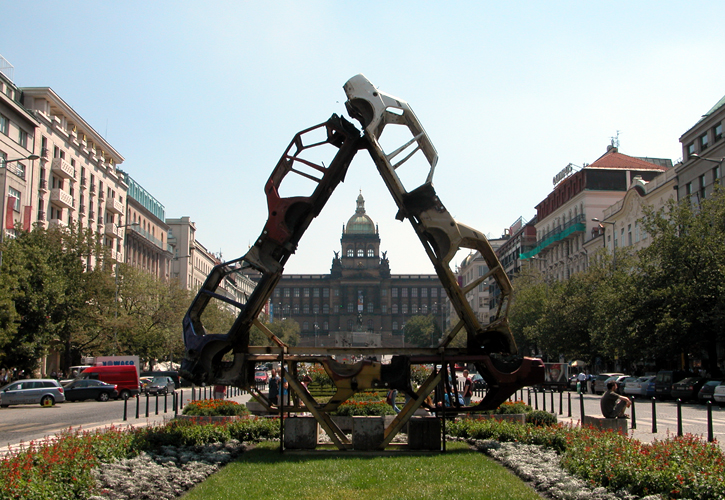 Photograph Copyright © 2005-2016 Michael Fenichel

Here's a look at the southern end of Wenceslas Square (Václavské námêstí), a place where huge crowds would turn out during major historical events, filling the promenade from the Národní Muzeum, past the Grand Hotel Europa. Magnificent Art Nouveau buildings feature rooftops populated by statues. Since Czech has become a free nation, the living history mingles with modern art in the streets and a new commercialism is being reinforced by tourism.
Splat!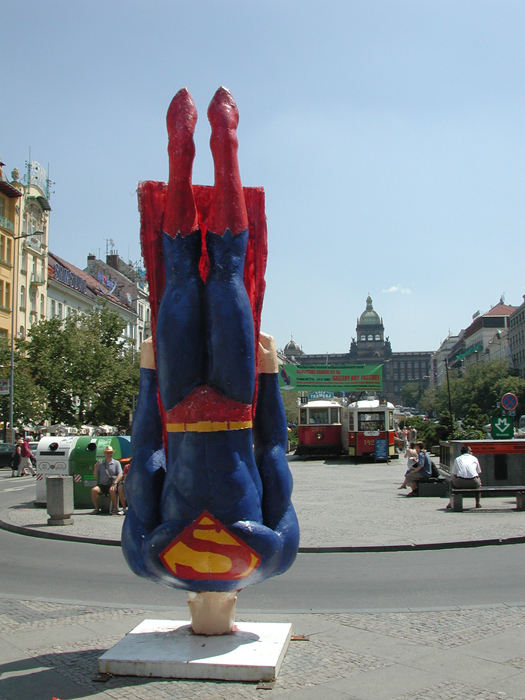 Photograph Copyright © 2005-2016 Michael Fenichel

Superman lands hard in Wenceslas Square.


Prague : Vltava Views | Charles Bridge | Astronomical Clock (Orloj) | Týn Church | Hus Monument | Dancing House | Hrad (Castle) | St. George Basilica | Angels

Josefov | Jubilee | Malá Strana | UFO | View from Mala Strana Tower | Street Art | Hradical Sunset | Wenceslas Square || Kutna Hora



INDEX: Amsterdam | Boston | California | DC | Florida | Hawai'i | Moscow | NY | Paris | Spain | Stockholm | Toronto | Turkey







www.fenichel.com/prague/wenceslas.shtml

Photography by Fenichel Copyright © 1985-2016 Michael Fenichel All Rights Reserved.

This page last updated: Wednesday, 24-Feb-2016 01:07:56 EST