Prague (Praha), Czech Republic
Jubilee Synagogue (Jubilejni synagóga)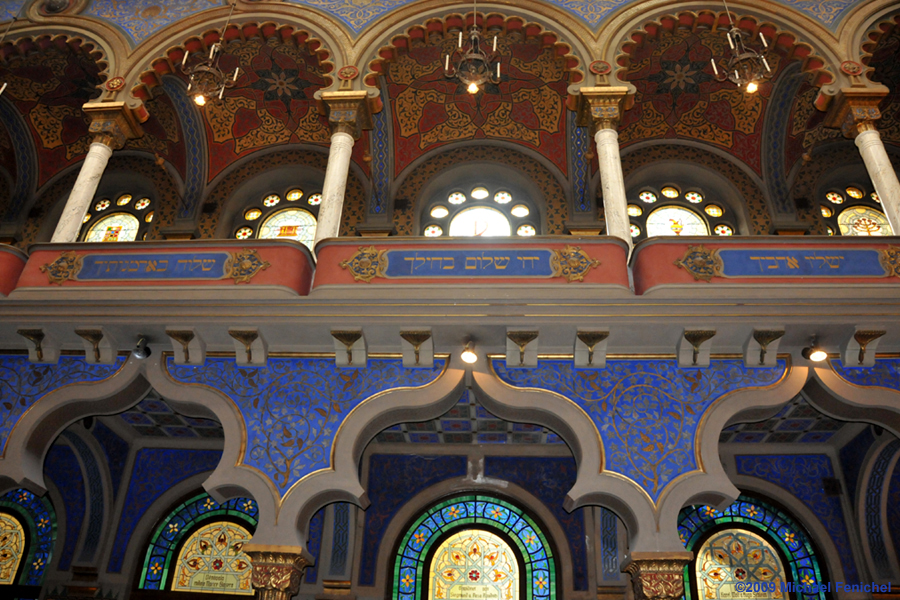 Named (in English) the "Jubilee Synagogue" in honor of Emperor Franz-Josef's 60th year in power (1908), this is also known as Jeruzalémská synagóga (Jerusalem Synagogue).

The inside is as stunningly pastel-colored as the outside, made in Moorish style with influence of Art Nouveau.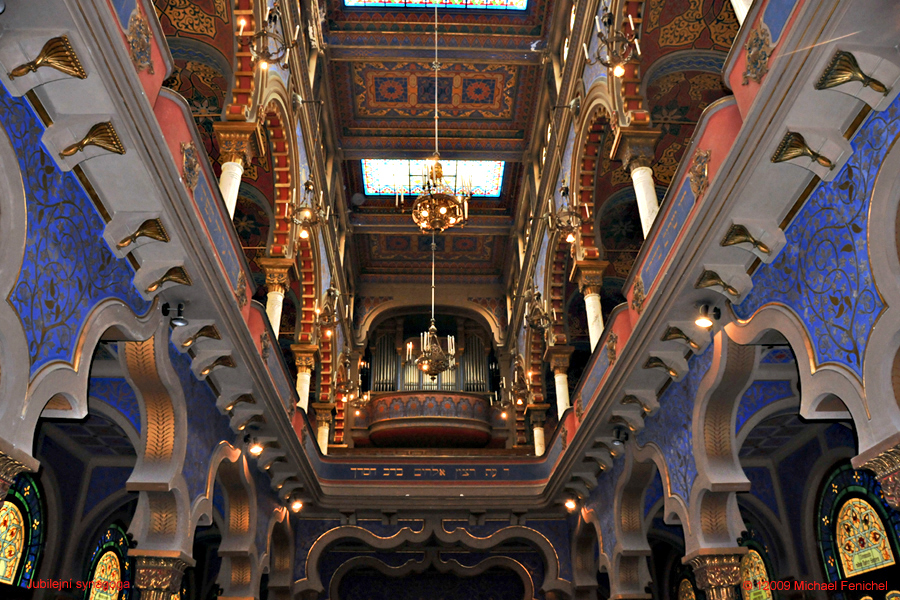 Below you can see religious symbols such as the 10 Commandments (on two tablets), above the scriptures and below the stained-glass Star of David dome on the Gothic-style vaulted ceiling.
---


Prague : Charles Bridge | UFO | Astronomical Clock (Orloj) | Týn Church | Hus Monument | Hrad (Castle)

Josefov | Mala Strana | View from Mala Strana Tower | Vltava Views | Wenceslas Square || Kutna Hora



INDEX: Amsterdam | Boston | California | DC | Florida | Hawai'i | Moscow | NY | Paris | Spain | Stockholm | Toronto | Turkey



---
www.fenichel.com/prague/jubilee2.shtml

Photography by Fenichel Copyright © 1985-2017 Michael Fenichel. All Rights Reserved.

This page last updated: Thursday, 25-May-2017 01:54:07 EDT