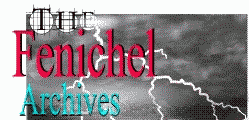 TRAVEL

Air Travel | Asia | Cuba | Czech Republic | France | Hawai'i | Holland | Hotels | India
Ireland | Italy | Practical Tips | Russia | Scandinavia | Spain | Turkey | U.K. | USA

Air Travel

Airlines of the World
A huge list of international airlines, with links to their web sites, along with stats about the world's airlines & airports. From Nationsonline.org.

American Airlines (Now merged with U.S. Airways)
A monolith among air carriers, American merged with U.S. Air (2013). American kept its name and its promise to continue honoring both airlines' frequent-flier programs. Easy to use, full-featured web site.

Cathay Pacific
USA and Latin America. Pleasant, easy to use web page with internet specials and auctions.

Cheapflights.com
Here's another option for exploring and booking air travel, online since 1996 (in the US since 2003). Although it may seem familiar, this site has some unique features in terms of search options as well as travel tips by destination. The emphasis is on finding low fares for city-to-city air travel, but one can also price and book hotels. Also there are 'staff picks': packages reminiscent of traditional travel agency offerings with a diversity of choices similar to travel consolidators/aggregators.

CheapTickets.com
In business since 1986, this company is not just "fly-by-night". (Sorry!) Lately they've been putting a lot of money into advertising and are trying hard to please. As opposed to horror stories I hear about Priceline.com, I've heard only good things about customers' experiences here. They produced the best car-rental prices for me.

Continental Airlines (Now United)
One of the U.S.'s largest airlines with one of the most widely used frequent-flyer mileage programs. Now merged with United. Flies some unique non-stop routes in the U.S. and between Europe and the U.S. The homepage offers easy reservations, and several nice benefits such as seat assignments, extra miles and special prices for online booking.

Expedia.com
Along with Travelocity, one of the major independent players in online travel. Comparable to Travelocity and Hotels.com in terms of being easy, quick, and efficient. User-friendly site allows for custom-building vacation packages including air, hotel, rental cars, and pre-paid tourist attractions.

FlightStats.com
Here is a very useful site and toolkit for air travelers. Reports on performance history of flights as well as real-time flight tracking, both online and via free mobile 'apps'. Multi-lingual.

Global Network Tours
This NYC-based travel consolidator (aka Air Supply) features terrific airfare bargains to places like Paris, Amsterdam, and Katmandu. I flew with them in 1997 (Holland), via Singapore Air. Great experience.

Kayak.com
Top pick of Laptop Magazine (August 2007), for last-minute business travel. Kayak is one of several large "aggregators" of airline seats, able to offer airline seats same-day, often at steep discounts. [Prices may vary between similar aggregators. For comparison, see also BookingBuddy.]

Lufthansa
Americans and others looking for European travel bargains can sometimes find special deals from the European airlines, directly. Lufthansa, which is relatively strong economically, still needs to get its planes to and from America with full seats, and thus they offer some nice deals. A useful page to check is their Top Offers page (from the 'Discover' tab) where short-term web specials can be found in time to grab them. (1/17)

Orbitz.com
This is said to provide an alternative to Travelocity and Expedia, affiliated more closely with the transportation providers themselves. My experience: sometimes better, sometimes worse. Also note that the airlines themselves are now offering un-annnounced special promotional fares on their own websites, sometimes at better rates than can be found through 3rd parties.

Priceline.com
In the early 00's, Priceline became the popular "Ebay of Travel Bargains" as it offered travelers the opportunity to bid against the lowest prices offered by airlines and hotels, often benefiting the industry and offering flexible travelers great prices. In 2005 PriceLine began promoting its key role in helping consumers find the best of the new cut-price fares while driving competition and new pricing schemes in the travel industry.

Travelocity
One of the best-known online travel services, Travelocity allows access to the SABRE system used by travel agents and airlines. The easiest way to book your own flights after comparing prices, carriers and times. Travelocity now offers complete trip packaging - hotels, rental cars, and excursions - similar to Expedia. Compare. Be your own travel agent! It's worked for me. :)

WikiTravel
"Since 2003: the original free, crowdsourced travel guide with 300,000 writer/travelers visiting every day." This gets a lot of use from travel planners and agents, and is available in many languages.



Asia

Asia Discovery
A good starting place for information about Asian destinations, including travel, culture, geography, history, tourist destinations, etc. Easy reference to major countries and cities as well as a portal to booking travel and accommodations.


Cuba

Photography by Fenichel: Cuba
Images from Havana, including a visual tour of Old amp; Older Havana, with its plazas, fortresses, landmarks, the malecon, music, and iconic 1950's cars. Then a look at some of the colonial cities (Cienfuegos, Trinidad, and Santa Clara) and a stop at Ernest Hemingway's final and most-beloved home, Finca Vigia.



Czech Republic

Photography by Fenichel: Prague
Here are some images of this majestic and magical city on the Vltava, in a land rich in architectural, religious, artistic, and cultural/philosophical history. One still experiences the spirit of medieval and Renaissance times through museums and magnificent living art, from the Old Town Square with the Gothic Týn Church and famed Astronomical Clock (orloj) to Josefov and the Jubilee Synagogue. Prague also boasts the world's largest Castle (Hrad), as well as its famed Charles Bridge, Wenceslas Square, and world-class Bavarian style bier made from the Moldeau River (now the Vltava). Statues are everywhere, and a Dancing House too.




France

The Paris Pages
A collection of everything regarding the "City of Light". Tres bien!

Photography by Fenichel: Paris and Versailles
Images from Paris, including a Boulangerie, Arch D'Triomphe, and a visit to Versailles.

Virtual Paris
Official Website for the City of Paris, France, with maps, tourist information, a panoramic virtual tour and more. [En Francais]




Great Britain (U.K.)

The British Monarchy Home Page
National events and information about the Royal Family, Royal History and U.K. happenings today.

Sherlock Holmes' London
From a visit to Baker Street or Charing Cross, to murder-mystery sleuthing events, this is the ultimate guide for a day of Sherlock. Includes some popular contemporary bits along with the classical themes. From VisitLondon.com (Official Visitors Guide) where you can find vast amounts of information ('clues'?) as well as engage in some fun interactive activities online at their web site. (1/17) Thank you, Ari!

Welcome to the Freud Museum
London, England. Couch included. How do you feel about that?



Holland (Netherlands)

Amsterdam Hot Spots
Featuring hot tips and hot links, web cams and forums, this site covers many aspects of daily life in Amsterdam, from public transportation to nightlife.

Bookings.NL [Now part of Booking.com]
One of the best hotel search tools for Netherlands, with real-time inventory and locally provided hotel descriptions.
"Since 1996 BOOKINGS offers the best choice of hotels and room rates in Europe. Coverage ranges from small family hotels, chain hotels, airport hotels, highway hotels, luxury hotels to low budget hotels in all the major cities of the world as well as the popular areas across Europe." (Source) Many user reviews, big-scale, like Expedia, but more localized information, particularly in Europe, on some of the smaller independent hotels.

The Internet Guide to Amsterdam
A terrific site, this is the ultimate guide to Amsterdam, "Designed to be printed out and taken with you".
I did! See the next link!

An Outsider's Guide to Amsterdam
An online guide to a quick, easy, and inexpensive visit to Amsterdam. With photographs of Amsterdam and the Zaanse Schans windmills. (Fenichel)

Zaanse Schans
A virtual tour of this beautiful and historic village, with its windmills, zaanland houses, and working shoppes. From the Zaanse Schans Information Centre, NL



Hotel Guides & Online Reservations

Elderhostel
Homepage of this nonprofit organization which arranges economical and educational travel for those over 55.

Fodor's Travel Guide
This well-known travel guide now offers a wonderful web site full of travel tips, personal trip planning, and best of all, an online version of Fodor's Hotel Index, with opinionated and useful restaurant and hotel reviews of establishments worldwide.

Hotels.com
This is a terrific tool, doing for the hotel seeker what the Sabre-system does for air travel seekers. Hotels.com easily and efficiently produces a menu of available hotel rooms worldwide, often with posted discounts and offering useful thumbnail descriptions. Used by the travel and airline industries (who may guarantee "lowest prices"), Hotels.com finds the same best-prices as other major travel reseller, plus or minus a Euro or two, and is reputable, user-friendly to use, and worth a try.

Strongly recommended: Compare against Booking.com when seeking lodging in Europe.
(See full description under Holland/NL)

TIP: If planes and rental cars are a big part of your itinerary, check out complete packages on Expedia and Travelocity. Expedia has now partnered with Citicorp and all travel purchases booked on Expedia now earn Citi "ThankYou" points.

Last-Minute Travel
From American Express, a very impressive, fast, easy-to-use website that draws on Amex's Travel Services to provide a large --and truly bargain-priced-- collection of last-minute travel destinations and deeply discounted packages. Includes Europe, Las Vegas Air & Hotel packages, cruises, car rentals & more.

[ See also Laterooms and Booking.com for European destinations especially, with traveler reviews.


Le Meridien Hotels
Formerly partners with Forte (whose websites have all gone dead), these are some of the most well-known and consistently quality hotels and resorts throughout Europe. Briefly also in partnership with the Nikko/JAL chain, another group of luxurious properties.


Trivago.com
Making a splashy entrance into this niche, Trivago offers an easy to use tool for comparing listed hotel prices, including the major established travel sites (e.g., Travelocity, Expedia, Hotels.com) but also some smaller engines. A search for a room in Eastern Europe produced, for me, 9 listings with per-night prices ranging from $146 to $248. Two had separate listings for two different 'deals'. The information was good to excellent on all the individual sites, and there were some surprises in terms of differences between the big players - and I'd advise to be sure about the deal's details - for example, if the daily expensive breakfast and/or Internet is included. (2014)



India

India Tours (Bharatonline.com)
This site offers not only a useful interface through which one can make travel arrangements, but also provides a wealth of information and photography pertaining to Indian life, geography, and culture. From historic and religious monuments to the Himilayas, from ancient caves and gardens to the cities, beaches & eucalyptus woods.



Ireland

Dingle Peninsula Guide
A terrific site with "lots to offer on all things Irish". Features a fascinating close-up of the Dingle Peninsula, from dolphin cruises to information on local archeology and weather, a hostel guide, listings of local activities, maps, awesome photography, and suggestions for exploring the area's offerings.



Italy

Windows on Italy
R.I.P. 2003 :-(


Practical Travel Tips

Travelers' Health & Safety - Warnings and Alerts
An important and current compendium of alerts and warnings for international travelers. Maintained and updated by InsureMyTrip.com here you will find the very latest warnings about everything from health warnings and advisories to alerts reflecting current unstable or dangerous situations across the globe. "This information is sourced from the U.S. State Department as well as other private and public organizations." - Source

World Electric Guide
After some effort at finding information about several countrys' electrical voltage and outlet types, I found this wonderful site which addresses both local voltage and outlet types, a good thing to know before trying to plug in battery rechargers or computers. This has it all in one place, obviously a labor of love, and a very useful resource. "Know before you go!"


Russia (Russian Federation)

Photography by Fenichel: Moscow
Images from Moscow (2014), including a mini-tour of some iconic historical (and tourism) destinations such as Revolution Square, Red Square, The Kremlin, Kazan and St. Basil's Cathedrals, Patriarch Ponds (with statues devoted to childrens' fables by Aesop and Krylov), Tretyakov Gallery, and the magnificent Metro art.

VisitRussia.com
This site comes highly recommended by a Russian tourism organization, and offers extensive information on Russian history, culture, and tourism.


Scandinavia

The Nordic Pages
Excellent collection of sites from Denmark, Finland, Iceland, Norway, and Sweden.

Photography by Fenichel: Stockholm (Gamla Stan)
Scenes from in, around, and above Stockholm's Old City of Gamla Stan. Including pastel-colored alleyways, public art, and some seaside images of the unending (midnight) sun.

Stockholm Walking Tour
National Geographic's Guide to Gamla Stan (Old City) Stockholm.

Travel Guide to Sweden
This is the official Swedish Tourism site, with a wealth of information on Sweden.


Spain (España)

Andalucia
In the South of Spain, the birthplace of Flamenco.

Asturias
(en Español) Photos and information about the beautiful Asturias region with majestic mountains and beautiful ocean.

San Xoan de Caaveiro 10th Century Monastery - Monasteria X Siecle - Galicia, España (en Español)
[See also Fenichel Photography Spain Exhibition: Monastery of San Xoan de Caaveiro (Galicia) ]

Photography by Fenichel: Asturias & Galicia
Images from the Asturian city of Oviedo, alongside the mountains of Mt. Naranco -- and boasting the world's 3 remaining pre-Romanic era churches -- followed by a scenic tour of 2 historic seaside fishing villages: Cudillero and Gijón. Finally a visit to the northwestern region of Galicia, highlighting images from Pontedeume with its Roman bridge where sea and river meet, and a 10th Century Monastery atop a mountain near A Capela in the forest surrounding the River Eume.

Pontedeume
One of the most scenic and historically rich municipalities in Spain, with old stone bridges and beautiful vistas. EnEspañol [Galician], but even if you cannot understand, there are some beautiful photographs here.

Spain: Photography
A large and beautiful collection of images from all parts of Spain, from Galicia to Madrid, LaMancha, Granada, San Sebastian, País Vasco and many more historical and interesting places.



Turkey

Halicarnassos (Bodrum)
A fascinating guide to the ancient history, culture, and mythology of Bodrum, Turkey.

Photography by Fenichel: Bodrum, Turkey
Images from Bodrum, in the South of Turkey. A Festive Camel, a Turkish Peach Peddler, Kismet, and more.

Photography by Fenichel: Ephesus
Images from this historically and religiously rich site, which includes the Grave of St. John the Apostle, and the ruins of the ancient Temple of Artemis.

Here is some more photography from Turkey, with new(er) images from Istanbul.

For my own education, and others who are interested, my Turkish friends recommend these wonderful pages:
Marmara section there is a very nice description and history of the great Süleymaniye Mosque. IBB has an extensive collection of both black & white and color photography.

Turkish Travel Blog
A true labor of love, pages dedicated to sharing the food, culture, geography, and diversity of Turkey today. I'd first become familiar with the photography, and then the recipes, and then the feature articles about Turkey Today. Nicely done, and worth a visit (both the blog and the land).



USA

California

Bodie State Historical Park, California - An 1880's Ghost Town

Photography by Fenichel - California: Big Sur, San Francisco, Alcatraz, and Los Angeles



Colorado

Photography by Fenichel - Colorado: A new collection (via Google +, summer 2017) of images from Colorado's Rocky Mountains, Garden of the Gods, Georgetown Loop Railway, Denver, and Pike's Peak.



Florida

Mote Marine Laboratory
Mote Marine has been a longtime attraction (since 1955) on Florida's Gulf Coast, on City Island (near Sarasota and Siesta Key). While they sponsor research, conservancy and rescue projects, the public can visit their public 'aquarium', which features not only all varieties of mostly-tropical fish, but also an illuminated jellyfish tank, hands-on water petting exhibits, some huge animals (like a giant squid), plus some outdoor bird exhibits and educational programs

Photography by Fenichel: Florida
Images from the Sunshine State, including Miami and Gulf Coast Sunsets, Florida wildlife (from birds to gators), flowers, and tropical scenes from beaches to jungle swamp.



Hawai'ian Islands (South Pacific)

Aloha from Hawaii
Colorful and easy to use, this site features island by island closeups plus special features on such activities as Scuba Diving and other Hawai'ian events and specialties.

E-Hawaii... Everything Hawaii
The ultimate insiders' guide for Hawaii-lovers. Send postcards, play trivia games, tune in on local politics, or check out their favorite Hawaii links.

Maui: The Magic Isle
Slick and commercial, but nicely done, with video and photo tours, and current weather reports. (Visitor's Bureau / Go Hawaii)

Photography by Fenichel: Hawai'ian Islands
Mini-exhibitions: Mt.Haleakala (Maui), Diamond Head/Waikiki, City of Refuge, Kilauea Volcano (Big Island), Moloka'i, and Kauai.
Tablet and mobile-friendly, tap or click on photos for a self-guided tour. (To best view: 'mo bigger is mo betta'.) New: a 16-minute video/photo tour of Molokai's 'leper colony' and the beaches and ranchl and topside. [ Video ]

Touring Kauai's Crown Jewels - with The Makai Guy.
One of the best Hawai'ian websites I've seen.
Highlights the North Shore of this most beautiful Island. With awesome pictures. Aloha!



New York, New York


Central Park Tour - Welcome!
Browser, mobile, & visitor-friendly Tour.

Harlem!
Why not? It's Showtime at the Apollo!

Live From Lincoln Center
Nicely designed page, complete with Fountain! Informative and current.

New York City: Photography by Fenichel
From Central Park's Strawberry Fields to Times Square & Coney Island.

New York City Reference
The (once) definitive guide, by Clay Irving, circa Y2K. Much is now dated but not all, and it's a nice snapshot of turn-of-the-century New York. The section on 'drinks', including the 'NYC Beer Guide', is maintained, and current. (4/13)

New York One - NY1
OnLine Version of New York City's Cable Television News Channel

NYC Official Guide
Tourism, Attractions, Business, & Government Info

The Paperless Guide to New York City
Award-winning Megasite. Features the "How", "Wow" and "Now" of New York



Scenic Americana--

Appalachian Trail
From Maine to Georgia, this award-winning site provides resources for both virtual and actual hikers of the Trail. Includes information on other scenic trails and a list of sites for hikers.


Fall Foliage Guides


National Park Service: Visit Your Parks!
A great website! Detailed maps, travel planning, special features for kids, a teacher's resource guide, and a section devoted to nature and science.

National Scenic Byways
Getting there can be half the fun. Maps, historical and cultural information, and a virtual tour of some America's most beautiful scenic byways.





Dr.Mike's Homepage
Photography by Fenichel
TOP

Comments? Suggestions?

Last Updated: Monday, 08-Jun-2020 03:20:42 EDT
Copyright © 1996-2020 Michael Fenichel